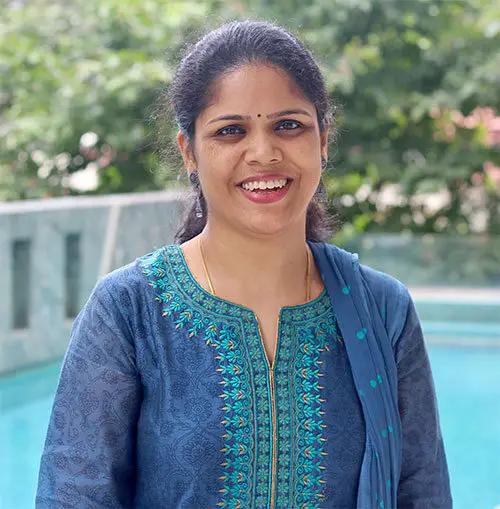 Welcome to my Kitchen . Jeyashri's Kitchen is authored by me, Jeyashri suresh.
Welcome to Jeyashri's Kitchen! I am Jeyashri Suresh and my passion is to create healthy and tasty food and try out new recipes in my kitchen. The ingredient that I use the most – "love!"
In my childhood days, I was always told that "the kitchen is the heart of the home". Most activities revolved around the kitchen and I was awestruck by my grandmother and mother's never-ending dedication to cooking. They were endlessly cooking a great variety and tasty dishes every day and for every occasion. My grandmother and mother were clearly my inspiration to ignite my love of cooking in me!
I was born and brought up in Madurai, a small town in Southern India famous for its colorful Hindu temples. I completed my education there with a Master's Degree in Bank Management. I worked for an international bank for some time before my own family took precedence over my job after the birth of my first child. Today, I am happy to be blessed with 2 kids, who are 21 and 17, and enjoy being a full-time mom to them!
We moved to the beautiful, sunny island of Singapore in 2008. This is where I first discovered the world of blogging. Since the kids had grown up and gone to full-time school, I had some time on hand and decided to share my passion for cooking through blogging. Inspired and encouraged by my friend and fellow blogger Raji, one fine morning in August 2009, I made my entry into the blogging world and there has been no looking back!
It was not so easy in the beginning and I had to learn a lot through trials and tribulations. Also, I had to keep up with the changing technology. I ended up spending hours and hours improving my blog and learning new tricks. In 2019, we moved to Hongkong and presently I am blogging from Hongkong. 
The recipes on my blog are mostly what I learned from my grandmother, mother, and also my mother-in-law. These are the traditional family recipes that are passed from generation to generation and I hope to keep the tradition going. I have taken some cooking classes in Singapore and London. Apart from this, I love to try out different styles of cooking from different parts of the world. Being a strict vegetarian, I am proud to say that the variety of food for vegetarians is limitless! On my blog, I share the vegetarian version of the most popular international cuisine. All my recipes are tried by me in my kitchen before posting and I share step-by-step pictures for easy learning. I recently started sharing video demonstrations too.
Today, I am proud to say that with God's grace and the love and support of my family and all my readers I have published  2 cookbooks in Tamil. One is a millet-based cookbook named "Neengalum Samaikalam Sirudhaniyam" and the other one is kid's friendly recipe named "Kutties kitchen". Both books are published by Tamilnadu's popular publisher Vikatan Publications and are available in all popular bookstores and online too.
I hope I have inspired my readers to cook with confidence through my recipes and easy instructions. I would love to hear from and interact with you so please keep those comments, feedback, and queries coming at jeyashrikitchen@gmail.com