Recipe of chilli cheese toast with Video
Chilli cheese toast recipe is a quick snack recipe made in a jiffy. I used to have this in Five star super market ( a chain of stores in Chennai) when i was working in Chennai . Most of the Friday evenings and during long hours of work we used to go there in the evening and have their sandwich which used be Rs.5, and this chilli cheese toast was Rs.7. Last week when i bought cheese to try out a recipe my hubby reminded me about this chilli cheese toast which we used to have in office, i wanted to try it out. It turned out super yum and i recollected the memories associated with the chili cheese toast.
Chilli cheese toast
Preparation Time : 5 mins | Cooking Time : 5 Mins |Serves: 2
Bread slices 2
Green chili 1
Bell pepper | capsicum 1-2 tbslp
Pepper powder 2 pinches
Grated cheese 3 tblsp
Salt to taste
Video of How to make chilli cheese toast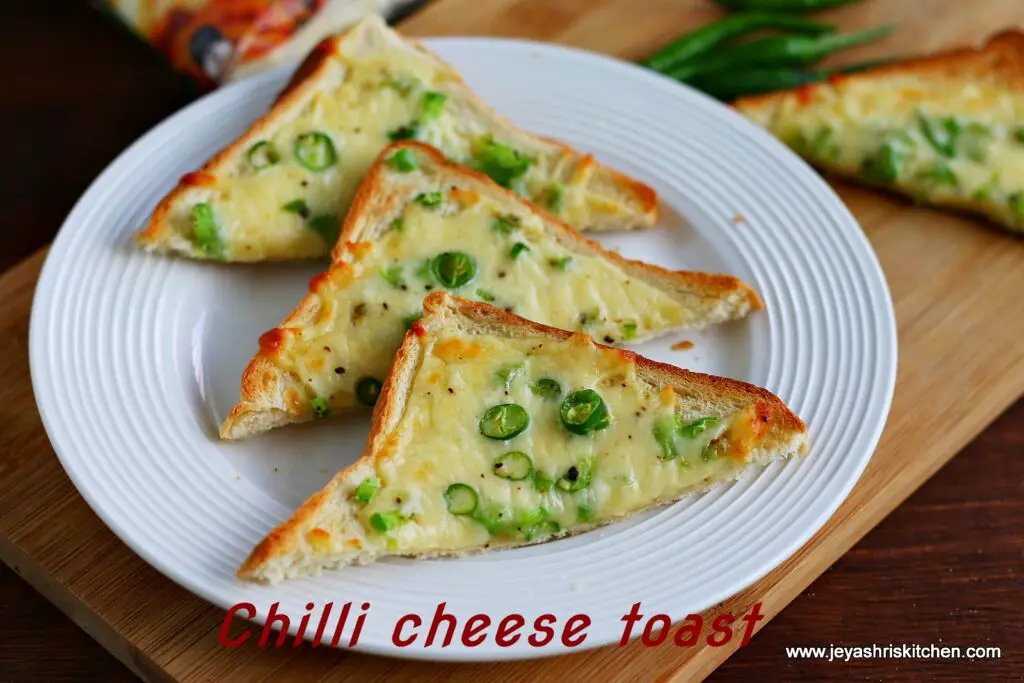 Method
In a bowl add the cheese, finely chopped green chilli.

Add finely chopped bell pepper, pepper powder and salt to taste.
Mix well.

Spread this mixture evenly onto the bread slices.
Preheat the oven at 160 degrees for 5 minutes and bake it till the cheese melts.

Serve with tomato ketchup.
This can be made in a sandwich maker also.
You can make this in Microwave too.
If making in microwave, toast the bread on tawa with little butter and then spread the cheese mixture onto the toasted bread and microwave for 2 minutes.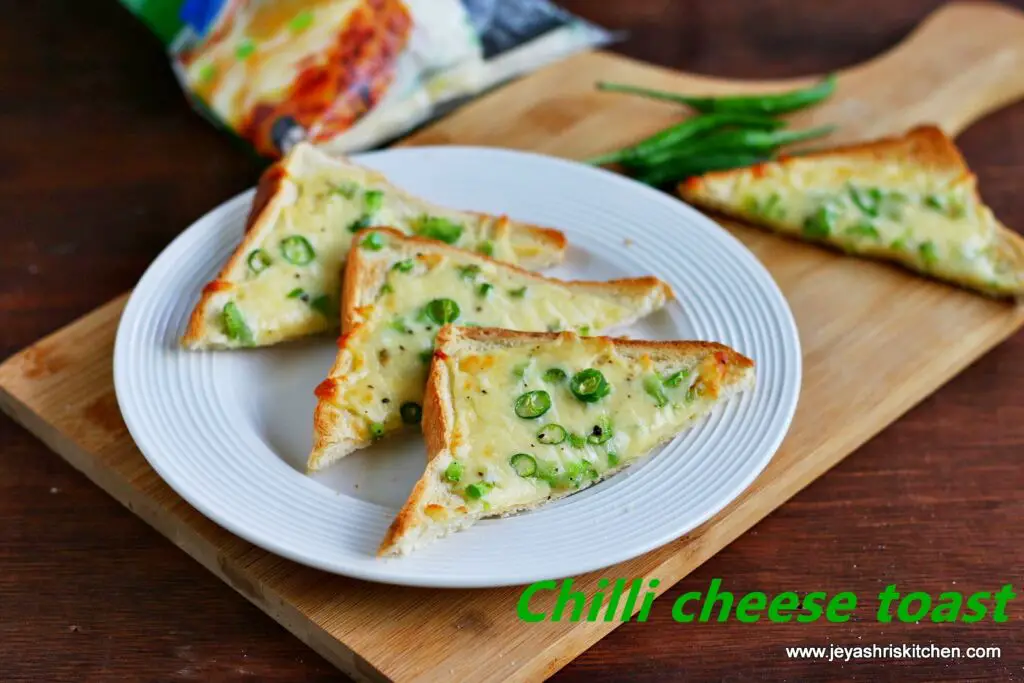 Note:
Add chili according to your spice level.
Deseeded tomatoes can be added to make this more colorful.
If making in a pan, cover the bread slices with a lid and cook until the cheese melts. Do in a low flame to avoid the bread getting burnt.