Milagai podi | Molaga podi is a classic combo for idli|dosa. I have already posted Milagai podi in Jeyashri's kitchen. This is another version of milagai podi with garlic. Usually in our home we do not add garlic in Milagai podi. A friend shared with me this version of idli milagai podi and also shared with me a portion of the same with me. It tasted very well. The original version she told was to add 2 cloves of garlic but i wanted the garlic flavour to be little more and so i added more garlic. Try this out and let me know how it turned out.
Idli Milagai podi with garlic
  Preparation Time : 5 mins | Cooking Time : 15 Mins |Serves: 1/2 cup
    Black urad dal   1/2 cup
    Red chili  10-15
    Garlic   10-15 cloves
    Salt  as needed
    Curry leaves  few (optional)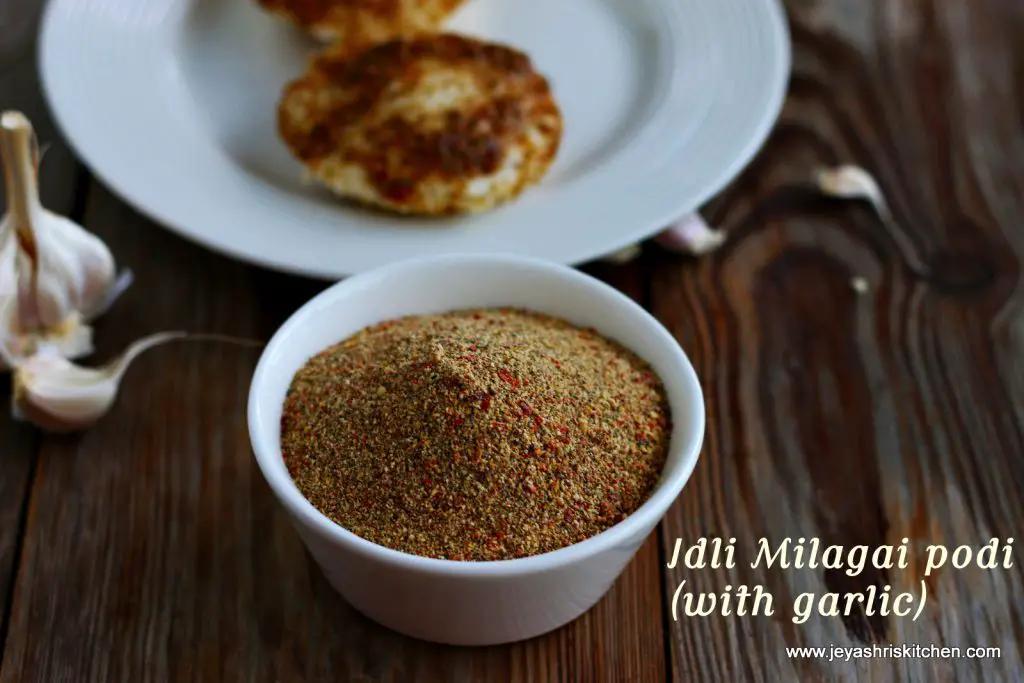 Method:
Take out the skin of garlic and keep it aside.
In a pan add the red chili and roast it in a low flame till it slightly changes colour. Do not get it burnt.
Keep it aside.

Add urad dal in the same pan. I used the black urad dal. You can use white urad dal too.
Add the curry leaves also and roast it till it emits a nice aroma and the dal changes the colour.
Roast in a medium low flame and ensure it won't get burnt.

Allow this to completely cool.
In the pan add the garlic and add salt. Let this roast in a low flame without getting burnt.
Roast till it get slight golden brown colour.

Once done, let this be in the pan itself.
If the garlic pods are big, chop them roughly and roast.
Allow everything to cool and grind into a fine powder.

Idli molagapodi is ready.
This can be stored in an airtight container and stored for 2 weeks.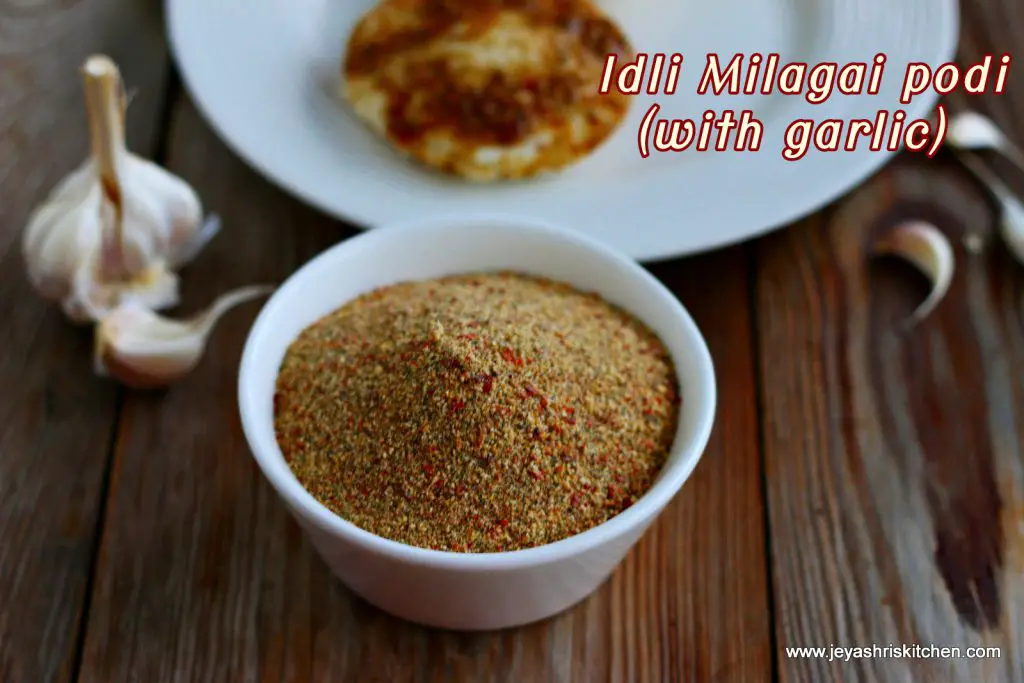 Notes:
If the garlic pods are big, chop them roughly and roast this.
You can replace black urad dal with white urad dal.