Maladoo | Maaladoo is a sweet dish made for diwali or janmashtami . It is made with pottukadalai |roasted gram and my grandma always tells it is very healthy for kids. I have few extra packets of pottukadalai left as my friend passed it on to me as she shifted from here. So i wanted to try the Maladoo which is made with roasted gram. It turned out very well and it got over on the same day it is made. Try out this easy Maladoo recipe .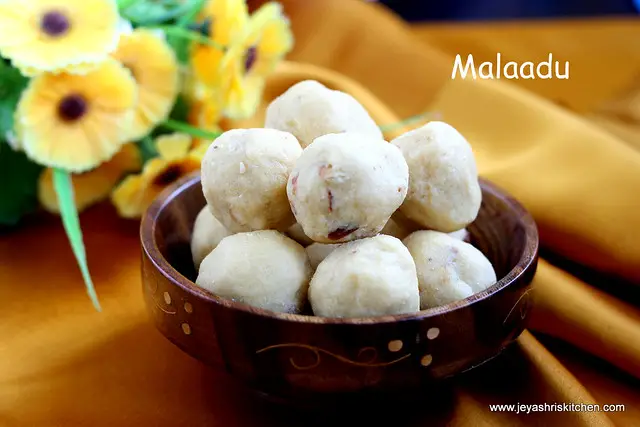 INGREDIENTS : MAKES- 11 BALLS
| | |
| --- | --- |
| POTTUKADALAI | CHUTNEY DAL | 3/4 CUP |
| SUGAR | 3/4 CUP |
| GHEE | 1/2 CUP MINUS 1 TBLSP |
| CARDAMOM POWDER | A PNCH |
| CASHEW NUTS | 8-10 |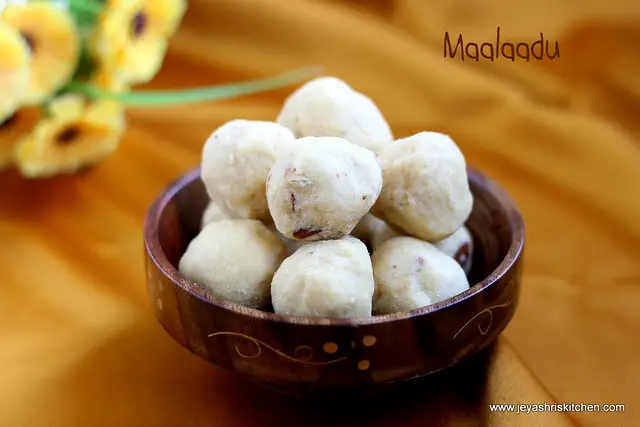 Grind the pottukdalai | chutney dal into a fine powder in a mixer.
Powder the sugar too finely.
Sieve this powdered dal and sugar to ensure even mixing.
Add the cardamom powder to this.( I didn't add)
Break the cashew nuts into tiny bits. Fry them in little ghee and add it to the sugar pottukadalai powder mixture.
Melt the ghee and add it .
Mix gently with a spoon.
When it is warm , make it into round balls.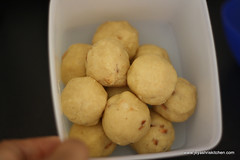 You keep in the refrigerator or can be stored in an airtight container too  at room temperature.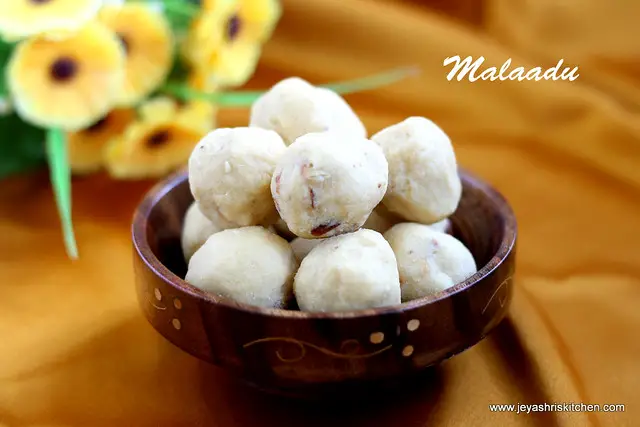 Note:
Sugar can be reduced 2-3 tblsp less if you want it little less sweet.
In that case reduce 1 tblsp of ghee
If you feel the mixture is not binding after adding ghee, sprinkle 1 tsp of milk and bind.
But adding milk will reduce the shelf life of the maaladoo.