Masala Vadai | Paruppu Vadai can be made as a starter when we have guests at home and can be made during teatime as a snack. My family loves this and especially my daughter is a big fan of masala vadai.
My mom makes this with only channa dal, but i learnt this  version from my relative. Check the recipe of
aama vadai
, which we make for bogi pandigai and aavani avittam. Also check my no onion no garlic Cabbage vadai and Ulundu vadai too.
Masala Vadai recipe
  Preparation Time : 10 mins + soaking time 2 hours | Cooking Time : 30 Mins |Serves: 4
     Channa dal   1 cup  
     Toor dal   1/2 cup
     Yellow moong dal   1/4 cup
     Red chili  5-6
     Asafoetida  a generous pinch
     Onion   1 big
     Mint leaves   few
     Salt as needed
     Coriander leaves   few
     Sombu |fennel seeds    1/4 tsp
     Ghee  1 tsp
     Oil   for deep frying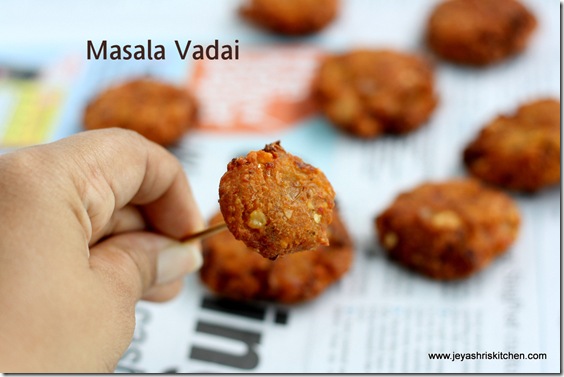 Method:
Soak all the dals together for 2 hours
Grind it in the mixie  along with chilies, saunf ,salt,asafoetida and curry leaves adding very little water to it.
Grind it little coarsely.
Add the finely chopped onions, coriander leaves and mint leaves.
Add the ghee to it.(adding this gives more crispiness to the vadai)
Mix it well.
Make it into bite sized patties and deep fry it oil
Keep the oil in medium flame, or else it will not get cooked inside.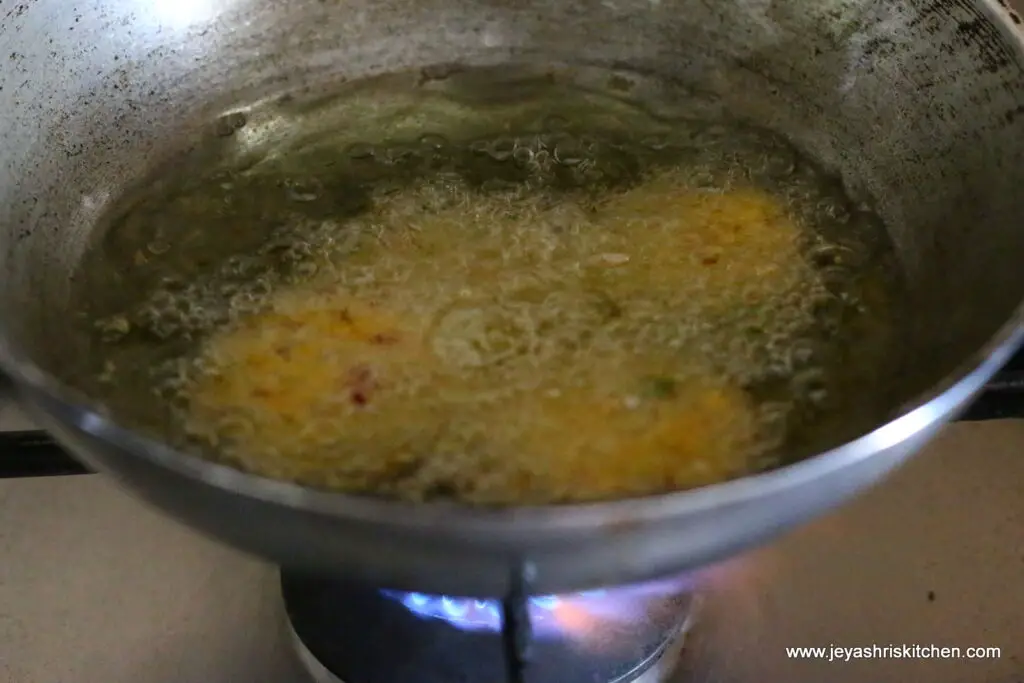 Drain the excess oil in a kitchen towel.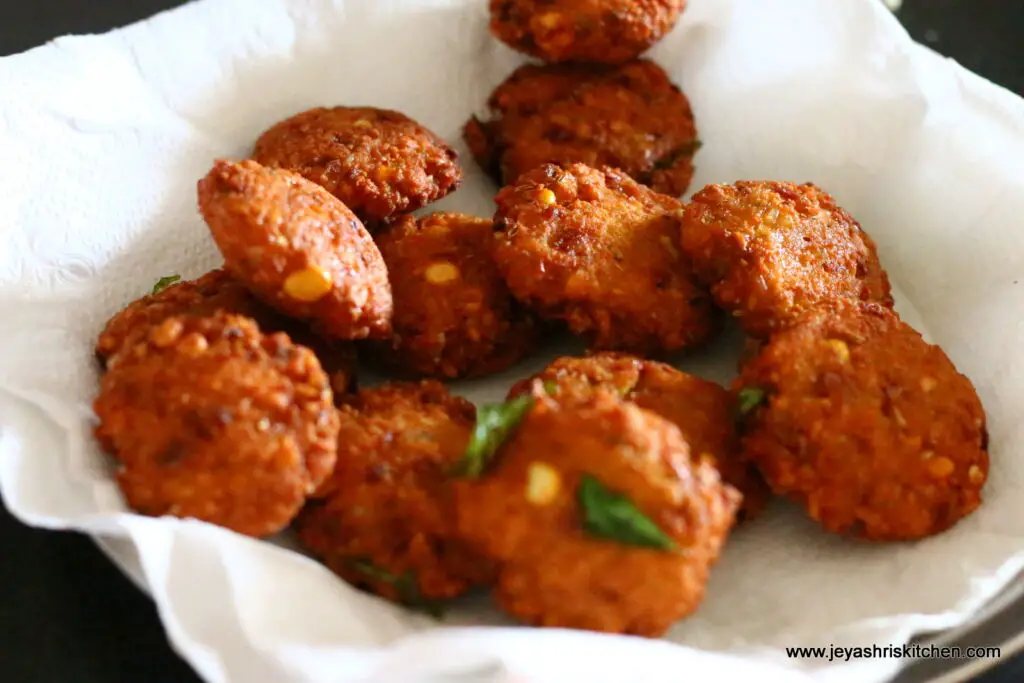 Serve it with tomato sauce.