Arisi vadai is a very easy vadai recipe, which was introduced by my friend when i visited her house for the first time on a navaratri day. She served this vadai with getti chutney (thick coconut chutney). After that i never tried it athome but tasted it at her house so many times. She will always send for me whenever she makes this arisi vadai. Some recipes have strong memories associated with that right!.This vadai is a perfect and easy evening snack too. This recipe was featured in the supplement i compiled for Kungumam thozi . Arisi vadai is a perfect one to make for guests on a vrat day as it has no onion and no garlic too.
Though the name is arisi vadai it looks like a kunukku only.
Ingredients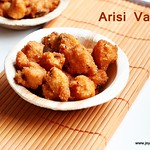 Preparation Time
:
10 mins+3 hrs soaking
|
Cooking Time
: 20 Mins |
Yields : 20 -25
Raw Rice 1/2 cup
Toor dal 1/4 cup
Red chili 2-3
Asafoetida a pinch
Ginger a small piece
Curry leaves few
Salt to taste
Oil for deep frying
Ghee 1 tsp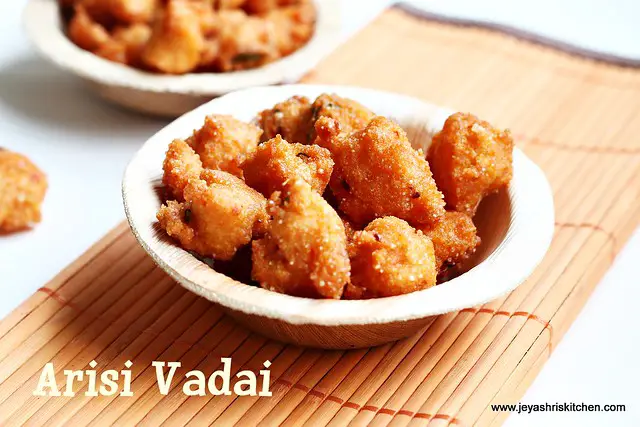 Method:
Soak the rice and dal together for 2 hours.

Drain the water and grind this along with red chili and ginger.

Let the ground batter be coarse like a rava. Do not grind smoothly. Do not add water while grinding. If needed just sprinkle some water. Add salt, curry leaves and a tsp of ghee to the batter and mix well. Adding ghee gives crispiness to the vadai.

Heat oil in a pan and let it become hot.

Take the vadai batter in hands and drop in small portions into the oil. Cook in a medium low flame on both side till golden brown..

Drain this in a kitchen towel and do the same for the rest of the batter.
Serve hot with coconut chutney. You can make this and keep this for a long time and it still remains crisp too.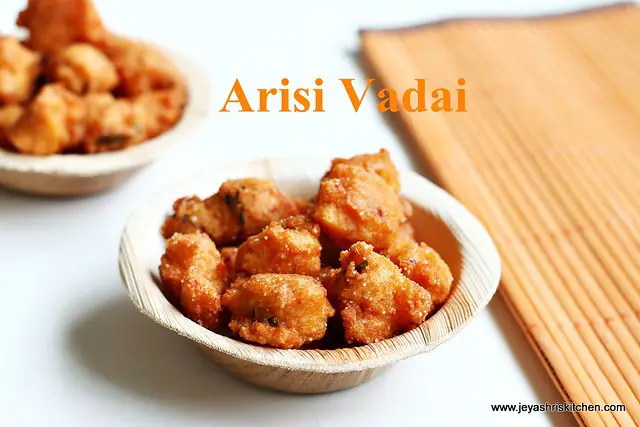 Notes:
Let the batter be little loose. If it is too thick then the vadais will be hard to eat and choke in throat while eating.
Adding this to rasam and mor kuzhambhu will be very delicious.
If needed 2 tblsp of grated coconut can be added to the batter.