RAVA KESARI RECIPE
Rava kesari is an all time favourite for all my family members,especially my daughter. Rava kesari is a popular Indian sweet and its quite easy to make too. This time i made this for my friend who is fond of my kesari and wanted it on her wedding anniversary. They all enjoyed it. So with my heart filled with happiness i am posting this recipe . Also check out
Rava Kesari recipe
Preparation Time : 5 mins | Cooking Time : 25 Mins |Serves: 3-4
Sooji | rava 1/2 cup
Water 1 and 1/2 cup
Sugar 1/2 cup – 3/4 cup
Orange food colour a pinch
Milk 1 tsp
Ghee 3-4 tblsp
Cashewnuts 7
Raisins 1 tsp
Cardamom powder a pinch
I updated the recipe with video. I used un refined sugar in that video.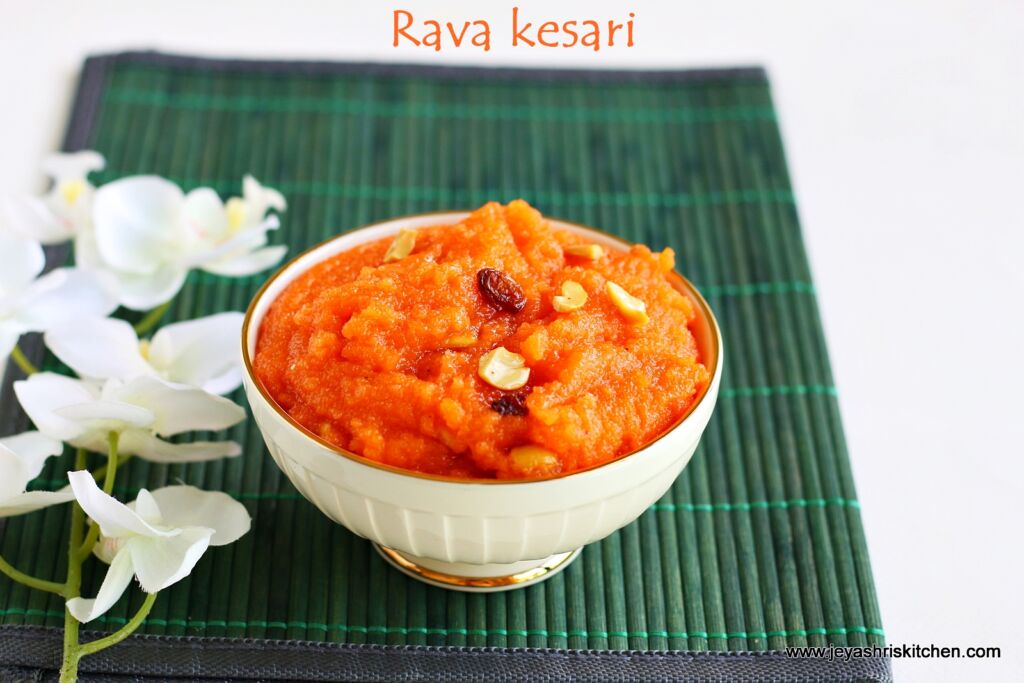 Method:
Heat a kadai and add a tblsp of ghee to it and fry the cashewnuts till golden brown and keep it aside. Now add the raisins and fry it and keep it along with the cashews and raisins


In the same kadai add the rava(sooji) and fry it till becomes golden brown. Be careful that it sholudn't get burnt. Add the water in a saucepan and heat till it boils. Now add it slowly to the fried rava.Stir it continuously.Do it till the rava gets cooked.
You can check the correct stage of cooked rava by keeping wet hands over the mixture. If it doesn't stick to your hands it means it is cooked.
Now slowly add the sugar to this cooked rava and you have to be very careful in this stage. You will get lumps easily. to avoid this add sugar slowly with one hand and stir the mixture continuously with other hand.
The mixture will now become watery. You can get the consistency by stirring it for some time. Now add the kesari colour and slowly add the ghee and stir till u get the desired consistency.
Add cardamom and garnish with cashews and raisins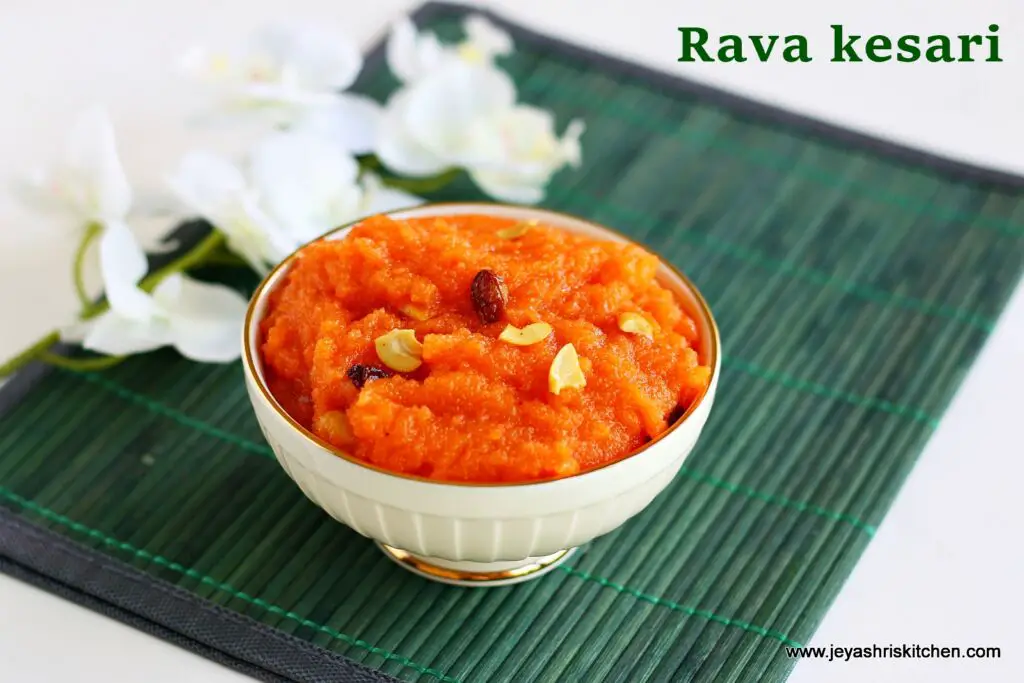 Enjoy your sweet.
Notes:
Add sugar only when the rava is completely cooked.
Cook in a low flame after the sugar is added, else lumps will be formed.