BASIL WALNUT PESTO
Whenever i make pasta i make with the usual tomato sauce or with the white sauce. Few months ago, i have tasted basil walnut pesto pasta in a friend's place. Long time i have been thinking to make this but some how i have never come across Basil leaves when i visit the local super market. They say it be available after 11 am and gets immediately sold off too. Last week when i visited a cold storage here, i saw a fresh box of basil leaves. I picked it up and after coming home called my friend and noted down the recipe. This basil walnut pesto is a easy one to make and i loved the fresh smell of basil too.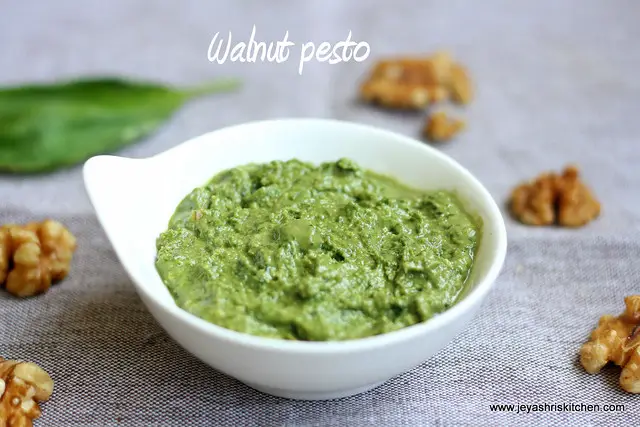 INGREDIENTS:
| | |
| --- | --- |
| WALNUTS | 5-6 |
| BASIL LEAVES | 1/2 CUP (TIGHTLY PACKED) |
| SALT | TO TASTE |
| CHEESE | 2 TBLSP |
| GREEN CHILLI | 1-2 |
| OLIVE OIL | 2 TBLSP |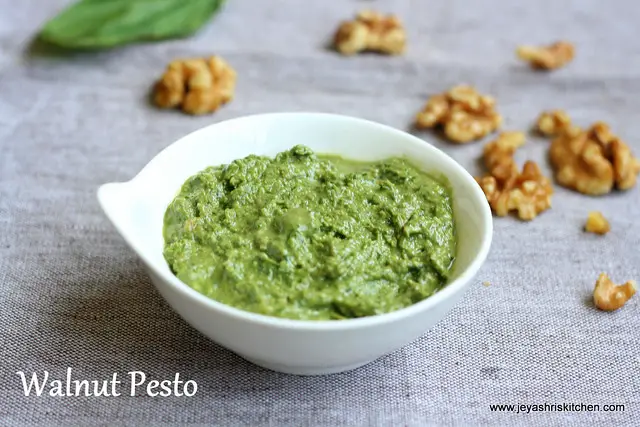 METHOD:
Wash the basil leaves and pat dry them. Keep aside 3-4 leaves for making the pesto pasta.
Grind the leaves along with rest of the ingredients into a fine paste.( basil leaves, salt,green chilli,cheese,walnut and olive oil)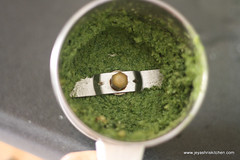 With clean dry hands or spoon transfer it to a container and use it up within 3 days.  Basil walnut pesto is ready.
Stay tuned for the Basil pesto pasta recipe. Coming up tomorrow.