Beans aloo sabzi
is a popular dry sabzi in
punjabi cusine.
They make
Gajar mutter sabzi
, aloo capsicum sabzi too. When i went as a judge for a cookery competition here last month, i happened to met a punjabi lady, who was also in the judging panel. I came to know that she is a wonderful cook. She is very humble and very soft spoken. When i asked her for the recipe of this dry punjabi sabzi, she patiently explained to me the recipe. Thank you pooja for the recipe. I tried it out the next day itself and it turned out very well. Try out this easy punjabi beans aloo subzi as an accompaniment for roti| rice. You can make a dal also as the sabzi is a dry one.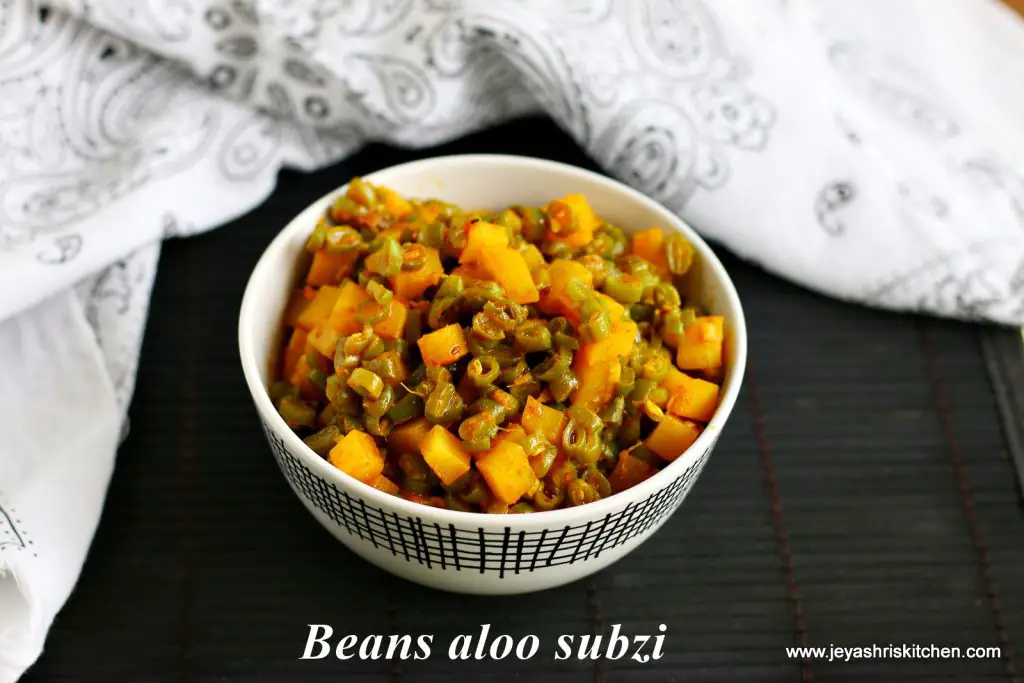 This is a scheduled post and i will reply back to your queries once i am back from my vacation. Thanks for your kind understanding.
Beans aloo sabzi recipe
Preparation Time : 20 mins | Cooking Time : 20 Mins |Serves: 4-5
Beans 2 cup (chopped)
Potato 1 cup (cubed)
Red chili powder 1 tsp
Dhaniya powder | coriander powder 1 tsp
Turmeric powder 1/4 tsp
Oil 1 tblsp
Ginger 1 tsp (grated)
Roasted cumin powder 1 tsp
Cumin seeds 1/4 tsp
Salt as needed
Garam Masala 2 pinches (optional)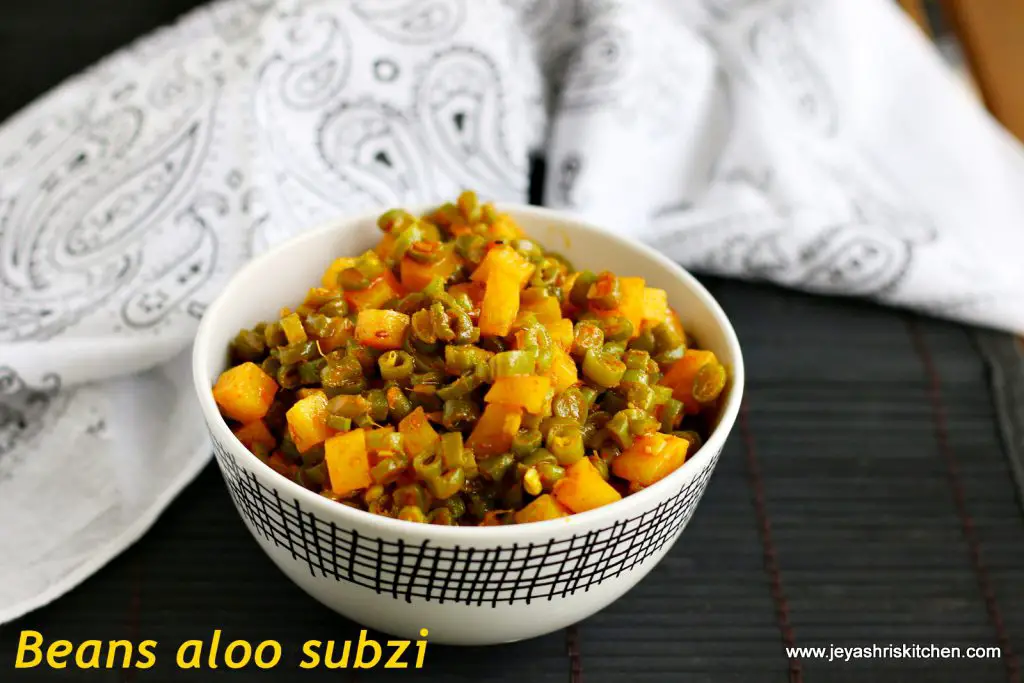 Method:
In a pan add oil and add the cumin seeds(jeera). Add the grated ginger and saute it for a while.
Add the chopped beans to the pan.
Add the chopped potatoes to this. No need to boil the potatoes, just add raw.
Add in the salt, turmeric powder, red chili powder and coriander powder.

Add 1/2 cup of water and mix well. Cover it and cook for 10 minutes.
Check whether the aloo is cooked or not. If it is cooked, take out the cover and cook for few minutes till the water, if any, evaporates.

Add roasted cumin powder to this. I roasted little jeera on a dosa pan and pound that using mortar and pestle.
If adding garam masala add it now.

Mix well and serve hot with rotis or rice.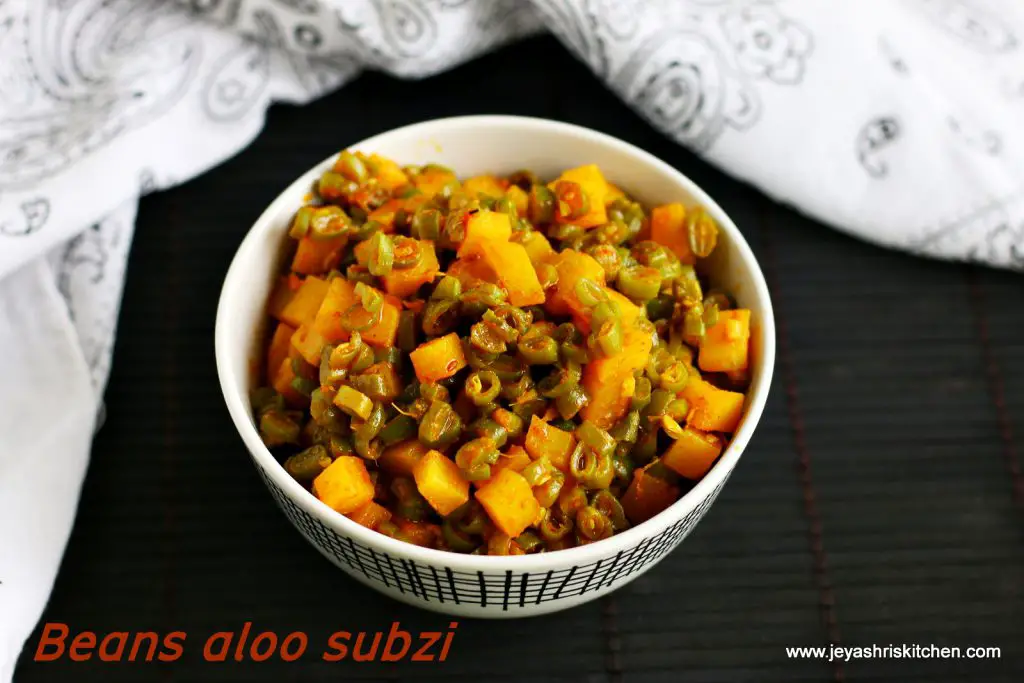 Notes:
You can add finely chopped onions while adding ginger.
Instead of red chili powder and dhaniya powder you can add sambar powder too.
Roasted cumin seeds enhances the flavour to the beans aloo sabzi, so do not skip that.