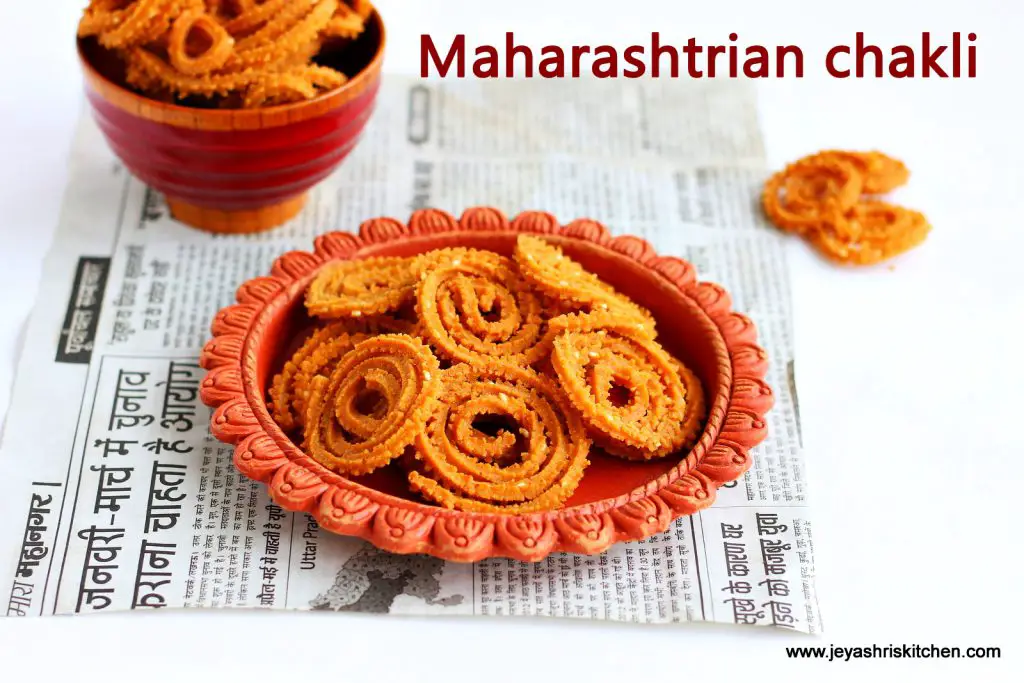 Maharashtrian Chakli, i have tasted it few times but never explored the recipe for the same. As Diwali 2016 is coming up, i have started exploring for new interesting variety of sweets and savories. This Maharastrian Chakli recipe i asked my friends Manasi and Janani and both of them shared their own version of making this chakli. I finally chose one among them and made the chakkli. The chakkli tasted very nice and it was totally different from the South Indian
murukku | thenkuzhal
. Bookmark this recipe for diwali and i am sure you will get appreciations from the family and friends. Check out my
collection of diwali recipes
. Stay tuned for more diwali recipes from Jeyashris kitchen.
For my readers in Singapore, scroll down to know about the details of flour mill near simei bedok area.
Maharashtrian chakli
  Preparation Time :25 mins | Cooking Time : 20 Mins (for 1 cup flour)|Makes:23 chakkli approx 
     Rice*   4 cups **
     Urad  dal   1 cup
     Channa dal   2 cups
     Coriander seeds   1/2 cup
     Cumin seeds    1/4 cup
* I used ponni parboiled rice. You can use raw rice too
** I used a small cup measure (100 ml cup)
For 1 cup ground flour 
     Butter   2 tsp
     Hot oil   1 tsp
     Red chili powder   2 tsp
     Sesame seeds   1 tsp
     Salt  as needed
     Asafoetida   2 pinches
     Water   to knead the dough
     Oil   for deep frying. 
     
Video of Maharashtrian Chakli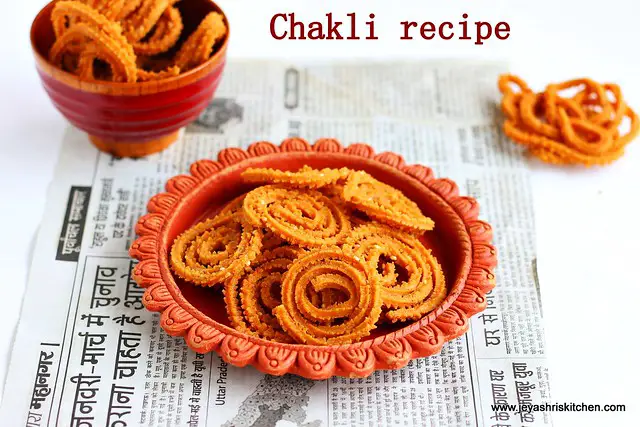 Method:
For making the flour
Dry roast the rice, channa dal , urad dal and coriander seeds, separately for 3-4 minutes. Do not get it burnt.
Lastly add cumin seeds and switch off the flame.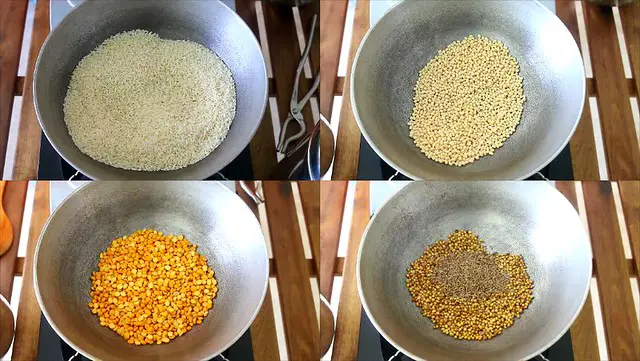 Mix everything and grind this into a fine powder.  Rice mill works out better for this.
For my friends residing in Singapore, i was told by a friend that there is a flour mill nearby bedok. Finally found that and get the flour done there. Check out the address in this link.
Coming to the recipe, keep the flour ready.

Take 1 cup of flour in a wide bowl. Add red chili powder, salt, asafoetida, sesame seeds butter and oil to the flour.

Mix well and add enough water and knead the dough into a non sticky one.
Use single star achu and put a portion of the dough into the  Chakkli press.

In a greased plate or on butter paper, start making chaklis.
Heat oil and gently take it put the chaklis into the oil.

Fry in medium flame till the oil sound subsides. Flip it in between,
Take out and drain in a kitchen towel.

Crispy chaklis are ready.
Alternatively you can directly squeeze the murukku onto the oil, if making proper round chaklis are time consuming. Please watch the videogiven above to get an idea on this.
Repeat this for the rest of the flour.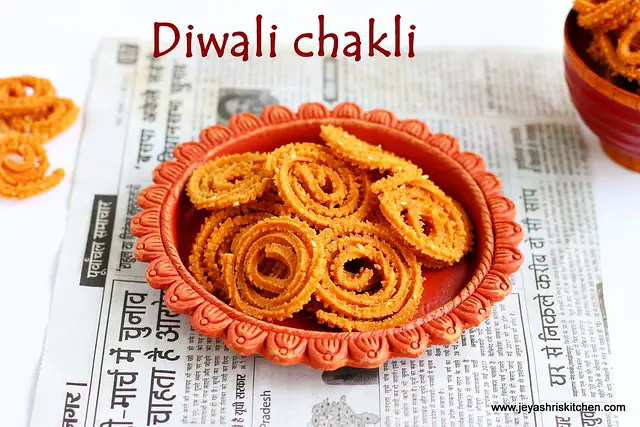 Notes:
Do not knead the dough in bulk. Make it little by little.
Kneading in bulk spoils the taste and colour of the chakkli.
Add red chili powder according to your taste. The chakkli was medium spicy. You can skip the red chili powder too.
Adding hot oil while making the dough brings out crispiness to the dough.
If you do not have a flour mill in your place try making it by sieving all the flour and dhaniya powder and jeera powder. Though i have not tried personally hopefully it should come out well.
There are many variations to the flour recipe, some people add sago, poha and also the proportion of the rice:dal varies. Just stick to one recipe and follow the same for best results.