No onion no garlic recipes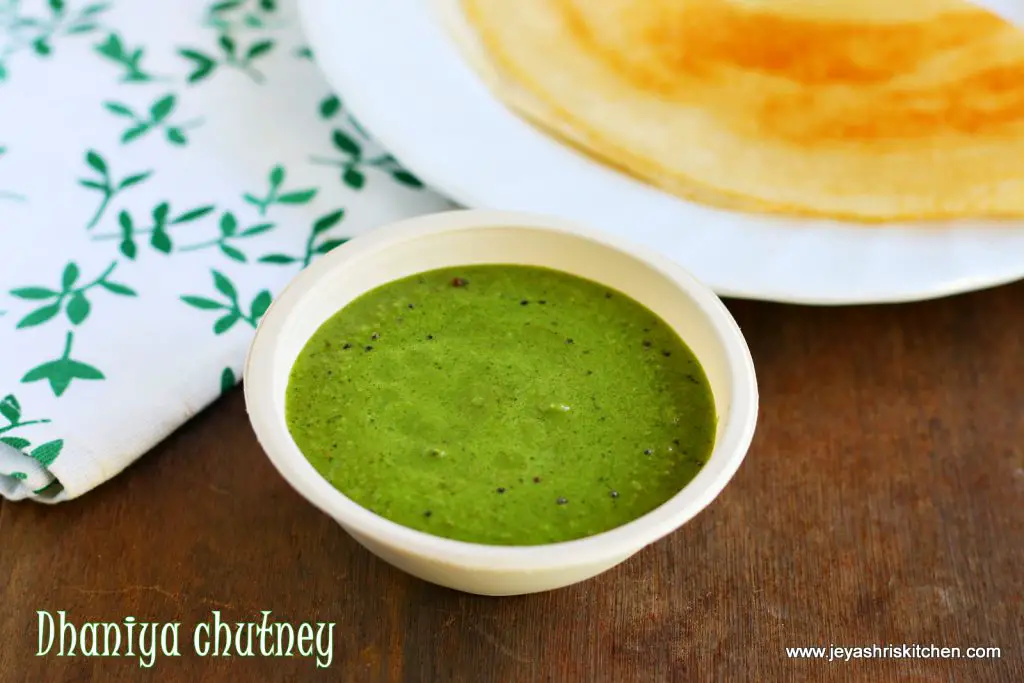 Coriander chutney | Kothamalli chutney| dhaniya chutney, is made with coriander leaves and a perfect side dish for idli | dosa. My mom's signature chutney and my family's favorite too. Few days back only i realised i have not posted my mom's version of kothamalli chutney recipe. We call it as pacha kothamalli chutney or pykara chutney (do not know why this name !!) . This suits perfect for working women and bachelors too. My appa loves to have this with dosa and bajji too. Try this easy and yummy chutney recipe . Check out my Collection of Chutney recipes.
Stay tuned for Diwali recipes from jeyashris kitchen.

Coriander chutney
Preparation Time : 5 mins | Cooking Time : 10 Mins |Serves: 2-3
Coriander leaves | Kothamalli chutney a small bunch
Coconut 1/2 tblsp
Lemon juice few drops
Salt as needed
Green chili 1
Oil 1 tsp
Mustard seeds 1/4 tsp
Urad dal 1/8 tsp
Asafoetida a pinch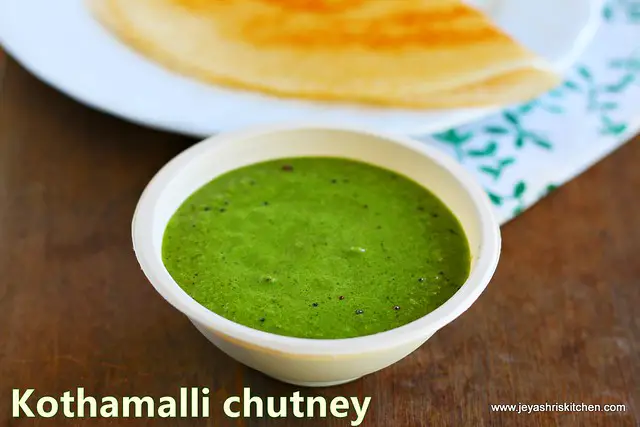 Method:
Grind the coriander leaves, coconut and green chili along with salt. Add little water while grinding and once it is finely ground add little water to bring it to a chutney consistency.

Add few drops of lemon juice to this.
In a small pan add oil and temper with mustard seeds, urad dal and asafoetida.

Add this to the chutney.
Mix well.

Kothamalli chutney | coriander chutney is ready.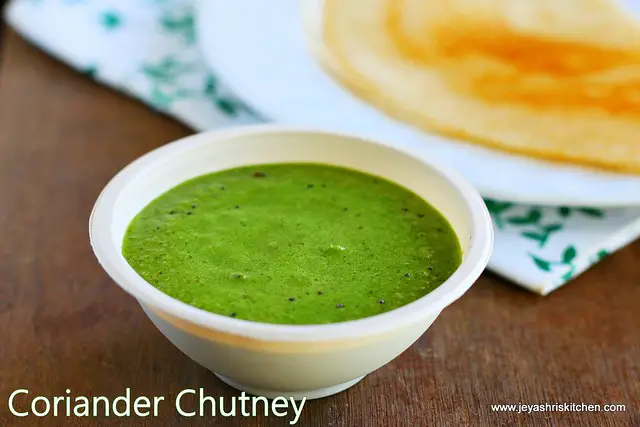 Notes:
Do not add coconut than the quantity mentioned.
This goes well with chapathi and bajji too.
Adding lemon juice adds a fantastic flavour to the chutney, so do not miss this.