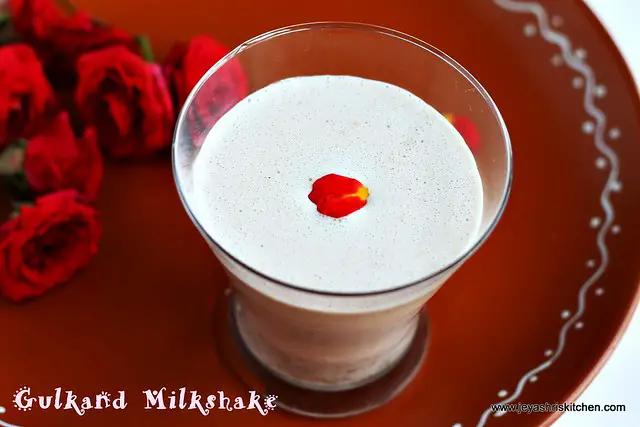 When i posted the paan shot and beeda recipe i told i will post the Gulkand Milkshake recipe here soon. I tried this last week at home . I gave this to my daughter after finishing the click. she loved this very much and my mom tasted little and was totally impressed by the gulkand shake. Gulkand is a perfect summer cooler . Try this out at home and beat the heat.
Gulkand Milkshake
  Preparation Time : 5 mins | Cooking Time : Nil |Serves: 1
     Gulkand | rose petal jam        1 tblsp
     Milk                1 cup
     Rose essence |rose milk powder     1 tsp (optional)
     Vanilla Ice cream          1 scoop       (optional)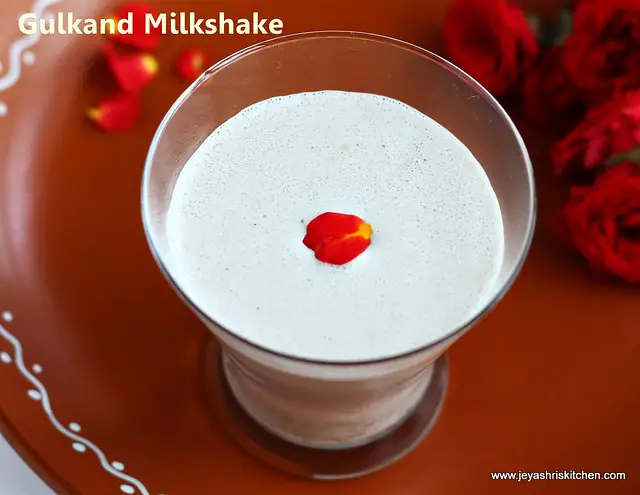 Method:
In a mixie  add all the ingredients and blend for 2 minutes till frothy. I didn't add the vanilla ice cream. Without ice cream the mik shake was very creamy too.

Serve this in a tall glass and consume immediately.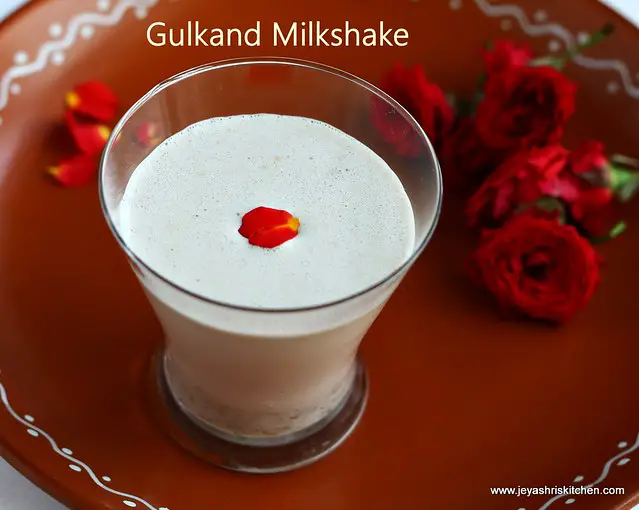 Notes:
I used chilled milk.
If using boiled milk allow this to cool completely and keep it in the refrigerator for sometime and add it to the milkshake.
Adding rose essence will give a nice taste to the milkshake. I added the rose milk powder.