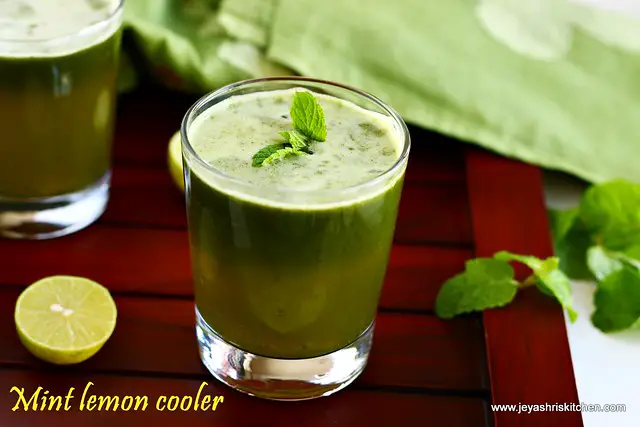 Mint lemon cooler, i have tasted this first time at a cousin's place in chennai. When we went to her house she served us with this mint lemon juice. On seeing the vibrant green colour in a glass, i was bit reluctant to drink this as i felt it will be too strong. Turned out to my surprise, it tasted so awesome. Shamelessly, i asked for one more serving and relished every sip of it. Last week when i was picking fresh mint leaves from the market, this mint lemon juice flashed into my mind, and since the summer is in peak i thought it will be a refreshing one for the summer. Got the exact recipe from her made it and we all enjoyed this . A perfect party starter too.
Mint lemon cooler
  Preparation Time : 10 mins | Cooking Time : Nil |Serves: 3
     Mint leaves      1 cup
     Lemon juice     2 tblsp
     Sugar    as needed
     Ginger    a small piece
     Chaat masala   a pinch
     Water    2 cups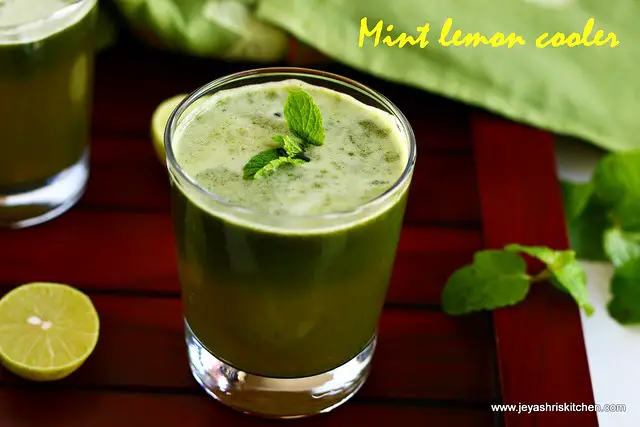 Method:
Wash the mint leaves nicely . Let the leaves be fresh.

Grind this along with ginger and  sugar into a smooth paste.

Filter the ground paste . Add water to this and squeeze the lemon juice.
Add water to this . I added few ice cubes.
Add a dash of chaat masala.
Lemon mint cooler is ready. Serve chilled.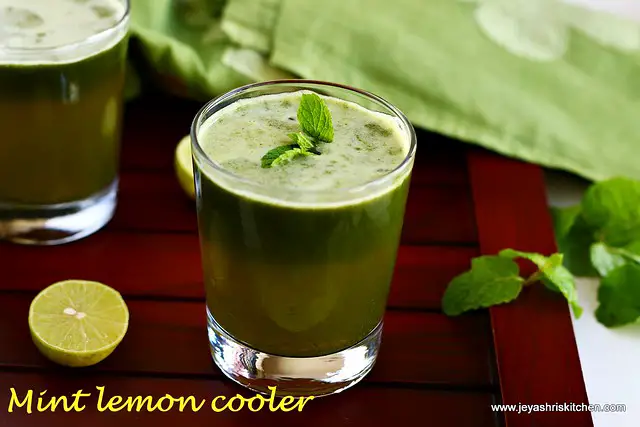 Notes:
You can add a pinch of salt instead of chaat masala.
1 cup of plain soda or sprite  can be added to this .
Black salt can also be added.