Homemade rice flour recipe , Rice flour made at home perfect for making Murukku, seedai, Thattai, Kozhukattai, adirasam and nombu adai.
Arisi maavu | homemade rice flour is generally made for making Kozhukattais. Some people make rice flour at home for making all bakshanams like murukku and thattai. But I always use store-bought rice flour or idiyappam flour for making bakshanams and kozhukattai.
During festival time, many readers ask me, Can we do seedai or kozhukattai with store-bought rice flour. Yes, you can make kozhukattai and seedai or any other bakshanams using store-bought rice flour. But idiyappam flour will not work out well for seedai. For kozhukattais, homemade rice flour works out perfectly well and gives super soft kozhukattais.
In India, we get maavu arisi, which gets very soft after soaking and grinding of this gives smooth and soft arisi maavu. For making kozhukattai, we can soak the rice and grind it into a smooth paste and make the outer cover by cooking this ground paste. I have posted a separate detailed post on Kozhukattai maavu 4 ways.
Also check out the items we can make using homemade rice flour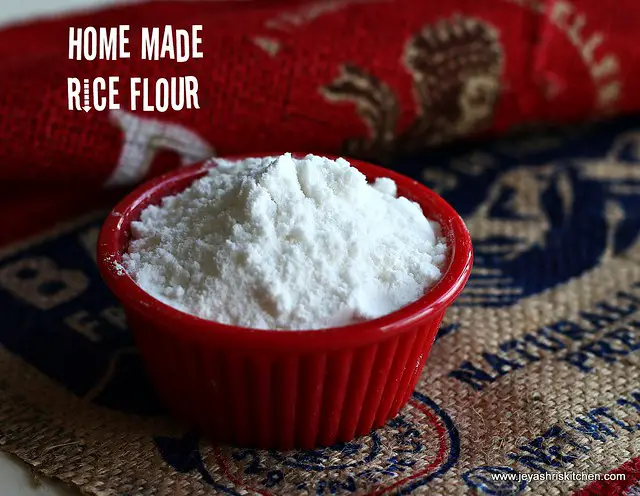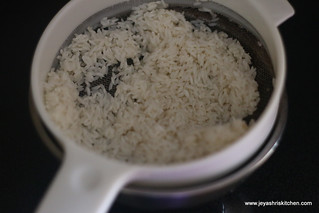 Homemade rice flour recipe
Rice flour made at home, perfect flour for making Murukku,adirasam, seedai and kozhukattai
Method:
Soak rice in water for 2 hours. After that drain the water and  spread the rice in a clean white cotton cloth, inside the house for drying.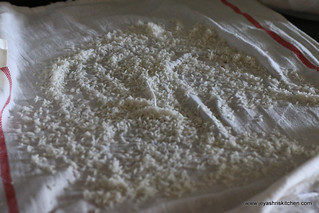 Once the rice becomes dry, grind this in the mixer into a fine powder. Sieve this to take out the lumps and you can grind the residue if left any, and again sieve it to get smooth fine powder.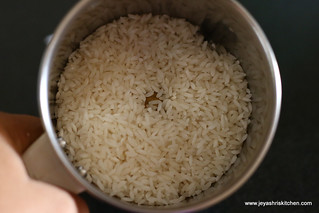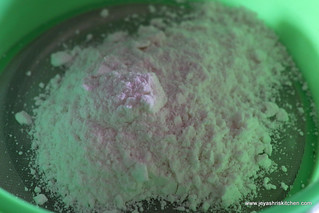 Once it is done, dry this powder in sunlight for 4 to 5 hours and store this in a dry container.
If using immedietely you can use it. For longer shelf life dry this under the sun for 4-5 hours.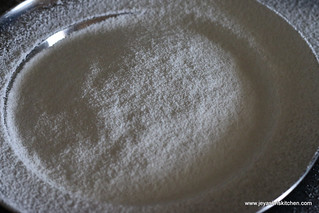 You can store this in the refrigerator too.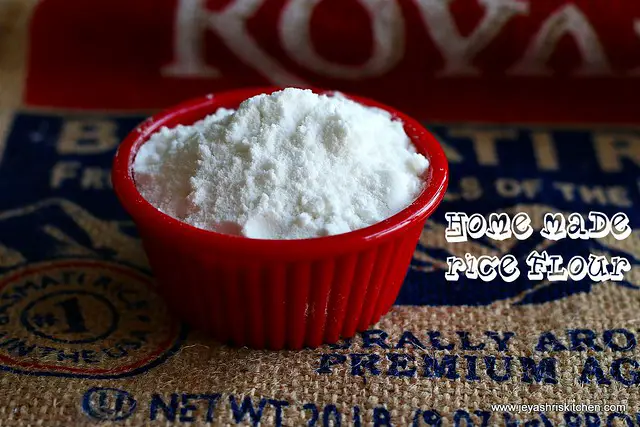 Notes:
After making the flour keeping it under the sunlight makes the  flour moisture free and also you can store for a long time. Else fungus will form.
If you are using the flour for immediate use, just roast them in a low flame without changing it and use.
If you want to make it in bulk you can do the soaking and drying part at home, and grinding can be done in rice mills.
In Tamil nadu we get Maavu arisi which is very ideal for making rice flour.
Some people may steam the flour and use, but for idiyappam and puttu it will work out well. For bakshanams like Seedai It will not come out good.