Aadi is the 4th month of Tamil month. Generally comes in the middle of July. The first day of Aadi is celebrated as aadi pandigai.  We make Thengai paal Payasam , otherwise called Aadi paal , on this day. Generally any wedding or auspicious occasion is not done during this month of aadi. The 18th day of this month, is called aadi perukku. People believe that this aadi perukku brings prosperity and wealth. Farmers sow seeds on this month as it brings more prosperity and harvest to them.  All the fridays are considered more auspicious in this month. We make jaggery based payasams, Maavilaku and kozhukattais and make neivedhyam to God.
  I have compiled the aadi pandigai recipes,including the south indian variety rice recipes which we make for aadi 18perukku, for your ease. Click on the pictures below for the recipes. Check out Jeyashri's kitchen recipe index for full collection of recipes.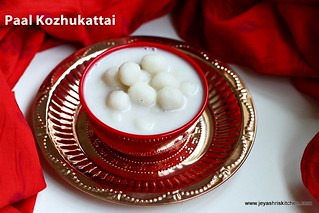 Check out the links for other south indian variety rice recipes:
Enjoy all the festivals with this yummy food.