Homemade garam masala , though i have heard from many of my friends that it smells so aromatic than the store bought garam masala. I have never tried on my own until recently i got a recipe of garam masala from my friend's mother in law. when i tried it at home, it turned out so aromatic and i am sure i will never go back to store bought garam masala again. Go ahead to make your own garam masala and make the dish more flavourful.


Preparation Time
:
5 mins
|
Making Time
: 20 Mins |
Yields
: 1 cup
Coriander Seeds 1/2 Cup
Jeera 3 tblsp
Black pepper 2 tblsp
Cinnamon 6-7
Big Elachi 10
Cloves 1/2 Tbslp
Mace 1-2
Nutmeg 2
Star Anise 5
Small cardamom 1 tblsp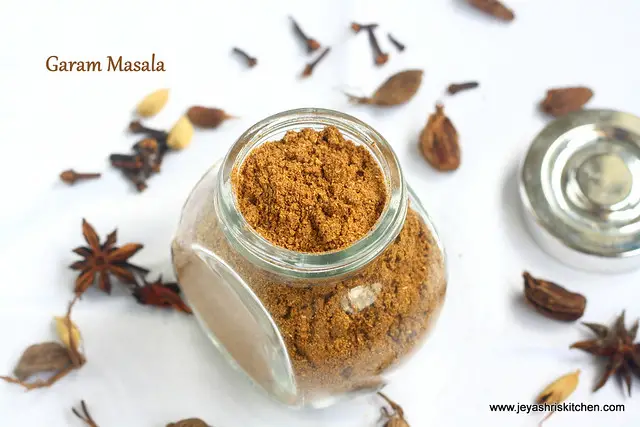 Method:
If you are living in a place where you can keep the whole garam masalas under sunlight then dry it in bright sunlight for 5-6 hours. Else dry roast them in a pan for 3-4 minutes. Do not make it burnt. Just keep in medium flame till all the whole spices are warm when u touch it.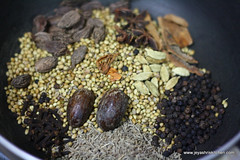 Grind this in a mixer into a fine powder. Sieve this again and make it into a fine powder again. Keep it in a dry airtight container.
Homemade garam masala is ready.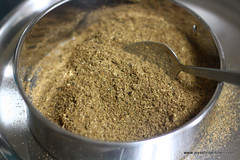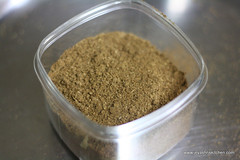 Just add a dash of garam masala on the dishes which you like and enjoy the food.