Javarisi vadam is my most vadagam . When i was in chennai 6 years back, every year i used to do this every year during summer. I make varieties of vadam but after coming here, i don't get sunlight and so i haven't made this for years. When i changed my camera last month, i passed on my old camera to my sister. When i was talking to mom, she was telling that she is making vadams as the summer started. I casually asked her if possible can you take step wise pictures for me with exact measurements and send the final product to me for final clicks. she happily agreed and my sister's son helped her in clicking and sending me the step wise photos. Thanks to my friend's hubby who brought this from Chennai and passed on to me.  Follow the exact measurements and you will get perfect vadams.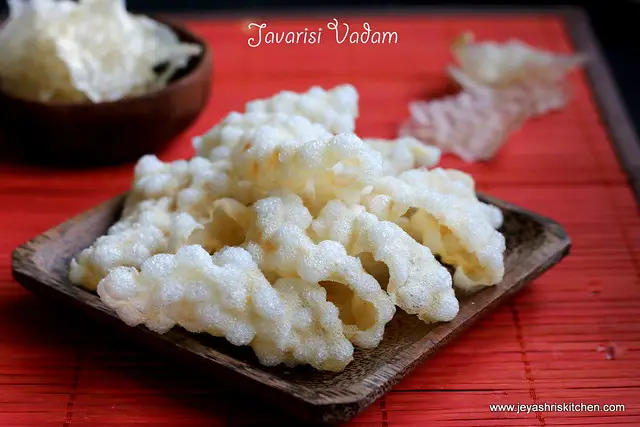 Method:
Wash and Soak javarisi | sago in 2 cups of water for 4 hours.
Meanwhile grind the salt and green chilli together into a fine paste.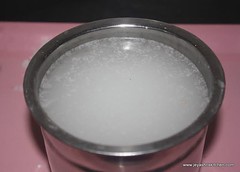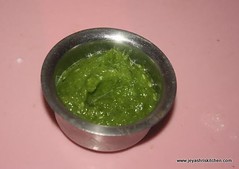 After 4 hours when the javarisi got soaked add 3 cups of water to this.
In a pressure cooker or a heavy bottomed vessel, add the soaked javarisi along with water.
cook this till the javarisi gets cooked and turn glossy. This will take 5 minutes.
When done switch off the flame. Add the chili salt paste to this  and mix well.
When it is war(not too cool) add the buttermilk and lemon juice. Add asafoetida powder. Mix well.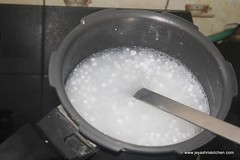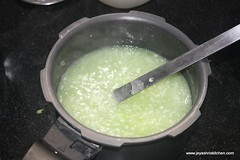 Javarsi vadam maavu is ready. Keep this aside for 2 hours to bring down to room temperature. If hot, the plastic sheet will get spoiled while we keep for drying.
In open terrace, keep the plastic sheets
With a small laddle pour javarisi vadams.
The mixture should be of dosa batter consistency.
Next day turn the vadams and so that the other side will also get dried up.
Third day keep also keep it under the sun.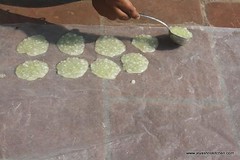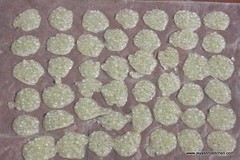 If u get nice abundant sunlight the vadams will get dried up in 3 days.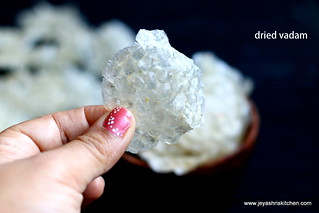 Vadams are ready for frying.
You can take this out from the sun and keep it in inside the house for an hour and store them in airtight containers.
While frying keep the oil hot and put a small piece of vadam into this. If it immediately pops up then the oil is ready to fry vadams.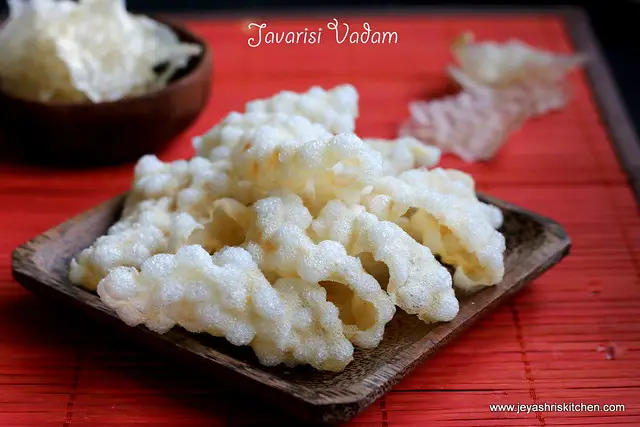 Note:
Instead of buttermilk some people add only lemon juice. This will give stickiness in mouth after eating fried vadams.
Adding buttermilk gives nice white color to vadams.