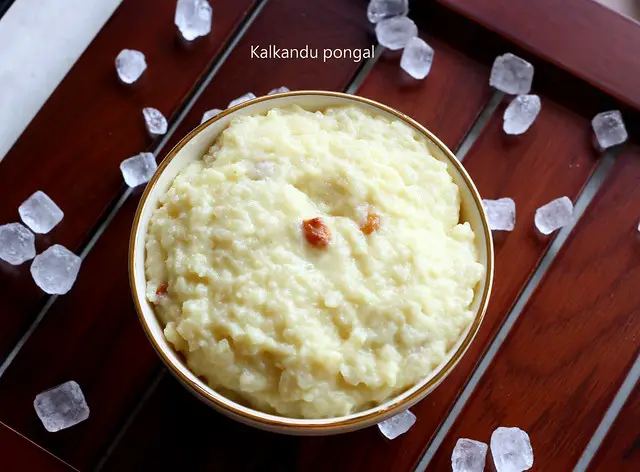 Pongal festival is coming next week and it is the first traditional festival of Tamil people in the year 2014. Though we make 
Sakkarai Pongal
for pongal festival, this kalkandu pongal we make on the next day of pongal along with variety rice. My mom makes it very well and during my trip to India i took a pack  of kalkandu |rock candy from my mom , which was bigger in size . I made kalkandu pongal yesterday and it tasted just out of the world. Try out this creamy, milky pongal .
I used the big rock candy. If using the small kalkandu the measurement  for 1/2 cup rice add 1/2 cup of kalkandu.
Ingredients

  Preparation Time
:
5 mins
|
Cooking Time
: 30Mins |
  Serves
: 4-5
    Raw Rice   1/2 cup
    Full Cream Milk  2 cups
    Water 1 cup 
    Sugar candy | Kalkandu  1/4 Cup
    Cashew nuts    Few
    Ghee 2 tsp
   Cardamom powder   A pinch(Optional)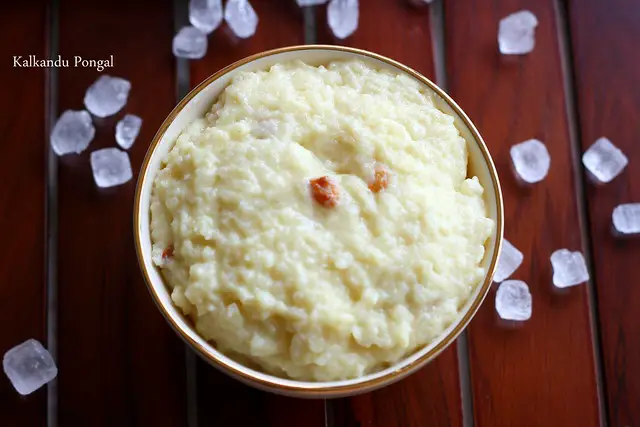 Method:
Wash the rice and add 2 cups of milk and 1 cup of water. Pressure cook this in a big vessel so as to avoid the milk flowing out from the vessel.  I used a vessel in which i can cook 3 cups of rice.
Pressure cook till 5-6 whistles and keep the flame in low for 10 minutes. the rice must be cooked by now.
Mash this nicely with the back of a ladle so that the rice will get mashed.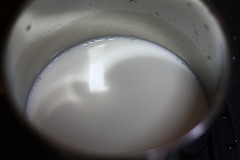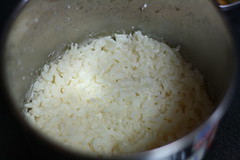 In a pan add ghee and fry the cashew nuts it becomes golden brown.
Keep it aside. Now add the kalkandu to this. Add little water so that the kalkandu will melt.  Since i put big one it took time to melt and by the time it started crystalising , no need to panic. Just add the mashed rice to this. Keep the flame low.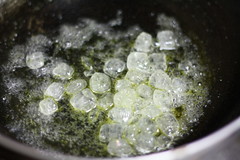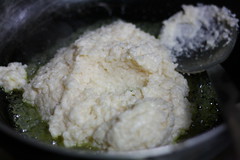 Mix well and let it cook for 5 minutes in low flame. Add the roasted cashew nuts.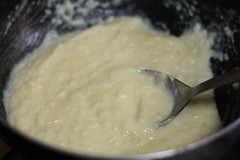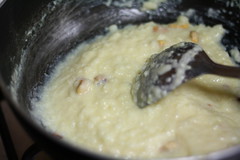 Switch off the flame and serve hot.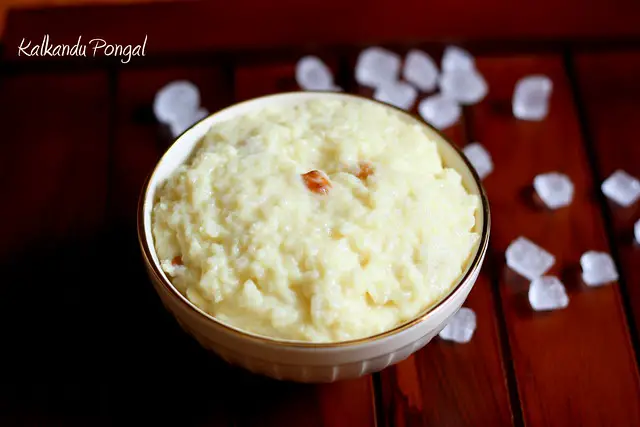 Notes:
You can add little more milk after mashing the rice to get a little semi thick consistency.
Never add milk to the  sugar candy which is boiling. ,Milk will be curdled.
I didn't put cardamom powder as i like the flavour of the milk much.