Orange peel pachadi is a traditional and authentic dish made at home . I have heard from my mom that my gradmother(father's mom) makes this so well and she makes for my mom when she was pregnant with my sister. I have not made this or had this as i don't like it much. During my recent trip to India, I saw my mom peeling oranges and when i asked her she told me that she is going to make the pachadi. I immediately took my camera and clicked the entire process . Though i don't like it much during my childhood days, i liked it this time along with
Vathal kuzhambhu
rice. 
The pictures didn't turn out well as the sunlight was bit harsh and i don't have much time to wait and click.
Ingredients

  Preparation Time
:
5 mins
|
Cooking Time
: 15Mins |
  Yields
: 1 cup
    Orange Peel   From 2 Oranges
    Green chilli  2-3
    Tamarind Water 2 cups (thin extract)
    Turmeric powder  1/2 tsp
    Sambar powder    1 and 1/2 tsp
    Jaggery 1/4 cup
   Red chilli 1
    Oil 2 tsp
    Mustard Seeds 1/4 tsp
    Asafoetida 1/4 tsp
    Curry leaves few
   Salt As needed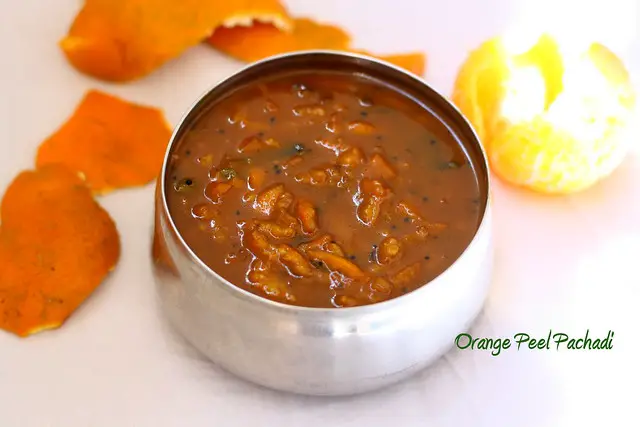 Method:
Take out the skin of 2 Oranges.
Cut them into thin stripes. Cut the green chilies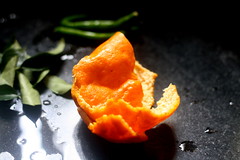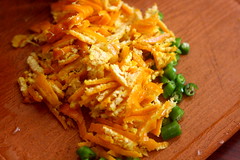 In a pan add oil and throw in the mustard seeds,curry leaves, asafoetida and red chilli.
Add the green chilies and the cut orange peel. Saute for a minute in medium flame.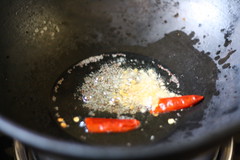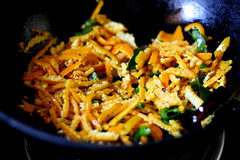 Add the tamarind extract taken from small lemon sized tamarind.
Add sambar powder, turmeric powder, jaggery and salt.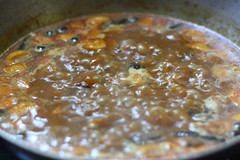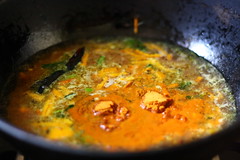 Allow this to boil in a medium flame. Let this mixture become a  semi thick gravy and the orange ppels would have cooked by now.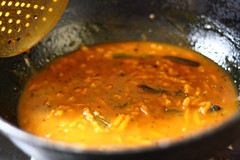 Switch off the flame. Transfer it to a serving bowl.
This orange pachadi can be stored in a refrigerator for a  week.
A best combo for curd rice too.