TIPS TO MAKE NON STICKY OKRA CURRY
Vendakkai curry|Okra fry | Ladies finger fry
is loved by everyone at home and i make it almost twice a week too. Though i like it very spicy, for kids sake i make it medium spicy. The recipe is very simple, but many of us will end up making it very sticky and mush them in the process of making the curry. So i want to share this basic recipe of making non sticky vendakkai curry. It will be useful for beginners and also bachelors.
Ingredients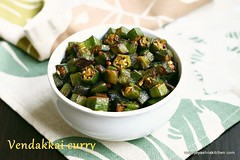 Preparation Time
:
15 mins
|
Cooking Time
: 15 Mins |
Serves
: 2
Ladies finger | Vendakkai 400 gms
Sambar powder 1 tsp (add according to your taste)
Turmeric powder 1/4 tsp
Salt to taste
Oil 1 and 1/2 tblsp
Mustard seeds 1/4 tsp
Urad Dal 1/4 tsp
Curry leaves few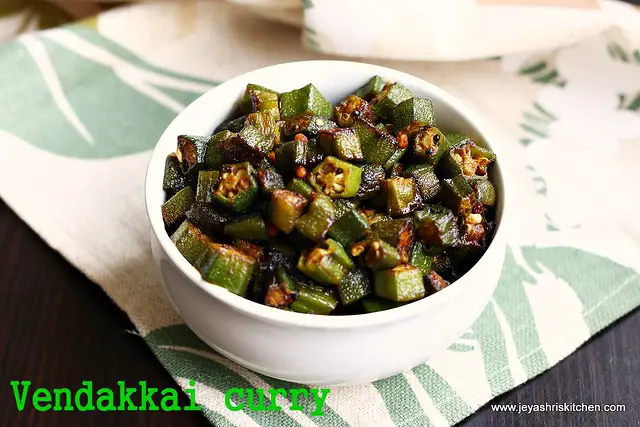 Method:
If going to make the ladies finger curry in the morning, take it out from the refrigerator the before night and wash it nicely and pat dry it with a clean dry towel and spread it on a newspaper and keep it open the whole night.
The next day, you can cut the head and the tail and cut the ladies finger into small (not thoo thin) roundels.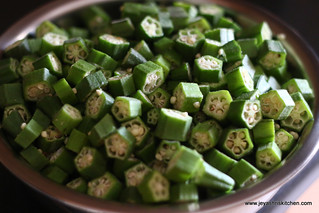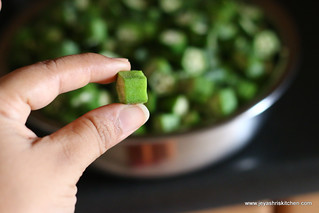 In a pan add oil. Swril the pan so that the oil coats evenly on the pan and makes the vendakkai non sticky. Add in the mustard seeds and urad dal. When the dal turns golden brown add , keep the flame low and add in the sambar powder and turmeric powder. Be careful not to get this burnt.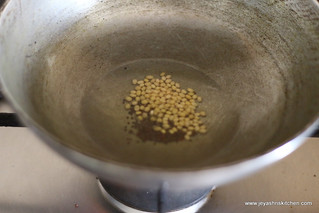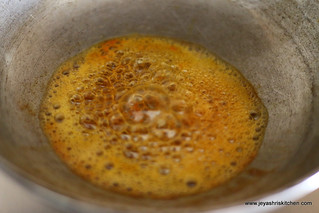 Add in the cut ladies finger to this and gently mix this evenly. Let this cook in a medium low flame.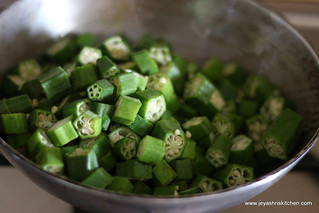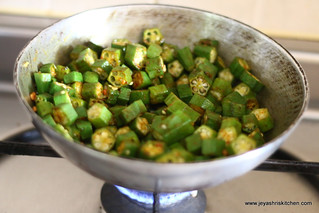 Stir in between while it is cooking. Add salt when the curry is almost cooked.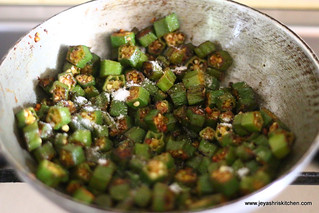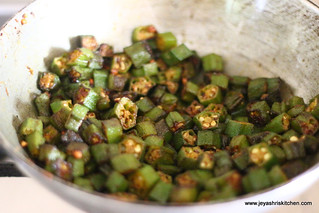 Mix well and cook for 5 more minutes and switch off the flame.
Vendakkai curry is ready.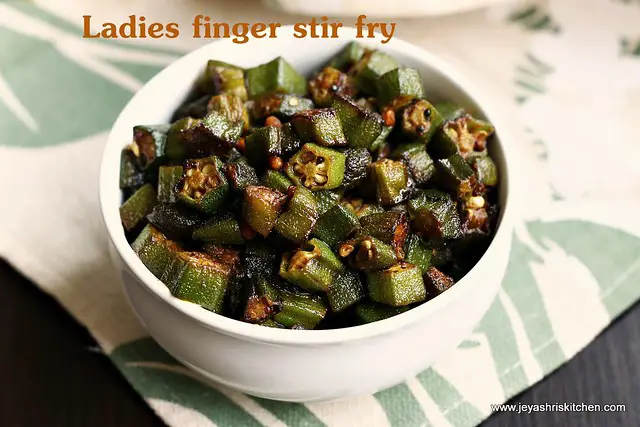 Notes:
Avoid making the curry, by taking it directly from the refrigerator. This will make it more sticky.
Do not cut this into very thin roundels. It will get mushy while cooking.
Adding salt in the last will prevent water oozing out from the curry.
My mother adds 1 tsp of yogurt to the curry, to avoid sticky texture.
You can also sprinkle little rice flour or besan to get a non sticky curry.
If you don't wish to add sambar powder in the oil you can sprinkle after adding the cut okra to the oil.
My mil adds 2 tsp of tamarind water to the curry to make it non sticky.