Coconut milk generally , my mom makes at home. After coming to Singapore, we get coconut milk in different forms. We get fresh coconut milk, in tetra paks and also coconut powder too. So it was too convenient for me and i rarely make it at home. But the taste which we make it at home is truly amazing, and it is very easy too. I realised this when i made this at home yesterday. I used this coconut milk for Paal kozhukattai. You can have coconut milk for
Aapam or Idiyappam
too. I have used coconut milk for my
Tomato biryani.
Ingredients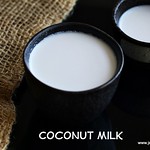 Preparation Time
:
10 mins
|
Cooking Time
: Nil |
Yields : 1 cup
Fresh grated coconut 1 Cup
Warm water 1 cup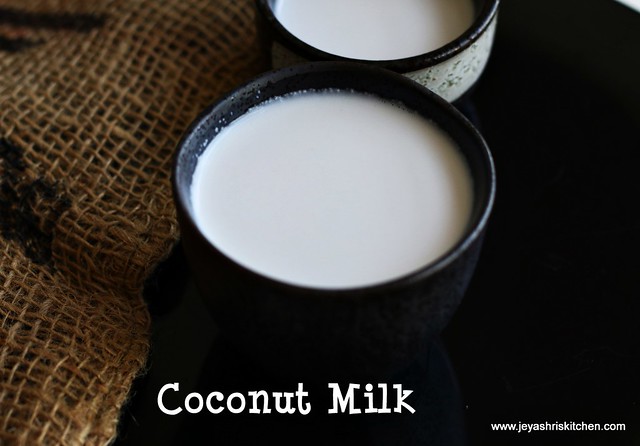 Method:
Break the coconut just before you want to make the coconut milk.
Grate the coconut, if possible carefully grate only the white part of the coconut.
Take 1 cup of grated coconut and put it in a mixie. Add 1/2 cup of warm water to this and grind smoothly.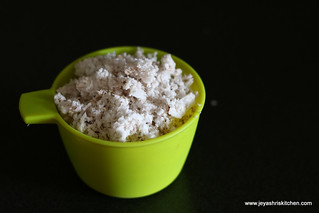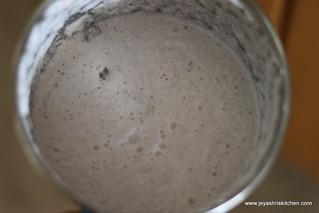 Strain the liquid in a fine strainer and squeeze the ground coconut nicely. You can use a clean cloth to strain the coconut milk. The milk extracted from this is called First milk, which will be thick. We call this onnam paal.
Add half cup warm water to the coconut and again grind this .
Squeeze this again and strain this in a strainer. This milk will be slightly thin. This is called second milk, rendam paal.
Generally we discard the coconut after this,but if you want much thinner milk you can add 1/4 cup of water to this and squeeze the milk.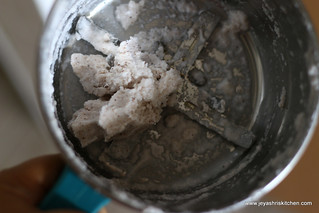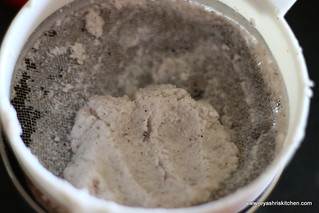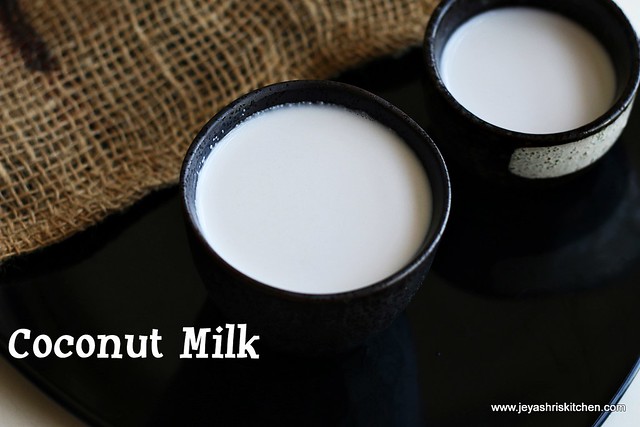 Notes:
You can either grate the coconut or cut into pieces and grind along with warm water.
Pieces of coconut will take little time to grind than grated coconut.
Use luke warm water, not hot water.
Do not use the open coconut left in the refrigerator. It will be dry and will not give milk.
Just break the coconut and extract the milk.