M and M cookies is in my to do list for a very long time. I used the gems, you can replace it with chocolate chips too. My kids loved the cookie very much, even the little one who is not so fond of home made cake or cookies, loved it very much. Try out this easy eggless cookies . I used butter in this cookie and you can replace with oil too. Both will turn out good.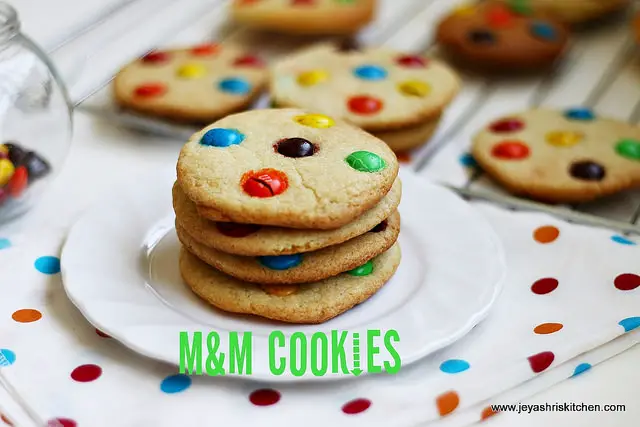 M and M cookies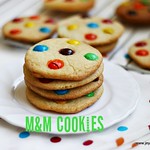 Preparation Time
:
15mins
|
Cooking Time
: 12 Mins |
Yields : 12 large cookies
All purpose flour | maida 1 and 1/4 cup
Butter 1/3 cup
Milk 1/4 cup
Sugar 1/2 cup
Baking soda 1/2 tsp
M & Ms As needed ( you can replace with choco chips)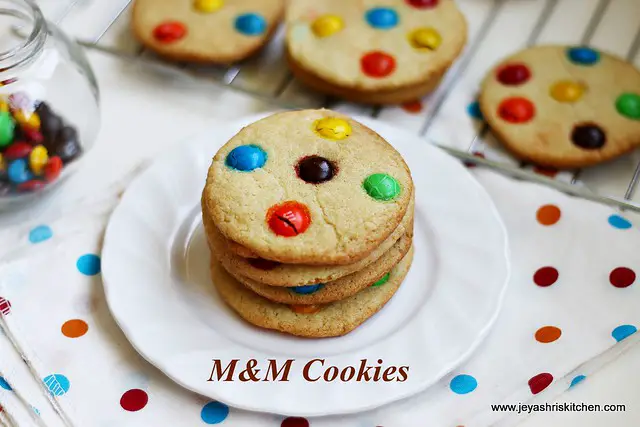 Method:
In a wide bowl add the flour and baking soda. Powder the sugar and add it to the flour. Sieve well for even mixing.
Mix the butter and milk till creamy. Mix it to the flour, sugar mix and make a soft dough. If you feel the dough is bit loose, you can add 1 tblsp of flour to this.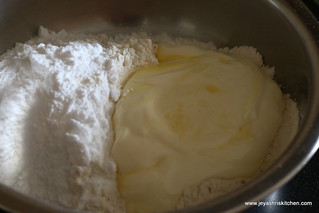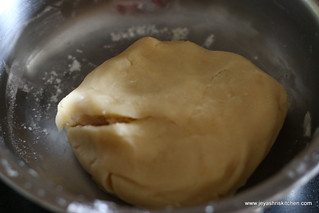 Take a portion of this and roll the dough. Cut this with a cookie cutter. Or you can make small round balls and flatten with your palms.
I made my cookie big as i love the cookie in that way. Arrange the cookies in a parchment paper.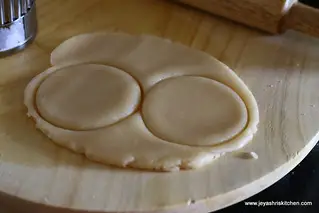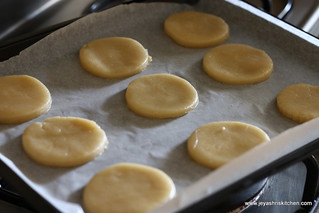 Decorate the cookies with M &Ms or choco chips.
Preheat the oven at 160 degrees for 5 minutes.
Bake these cookies for 10 -12 minutes.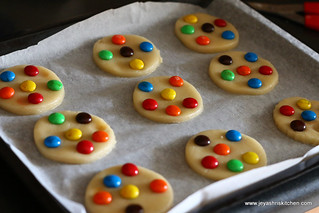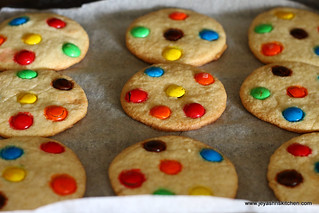 This cookies will be bit soft when hot. You cool them completely and then transfer it to a airtight box.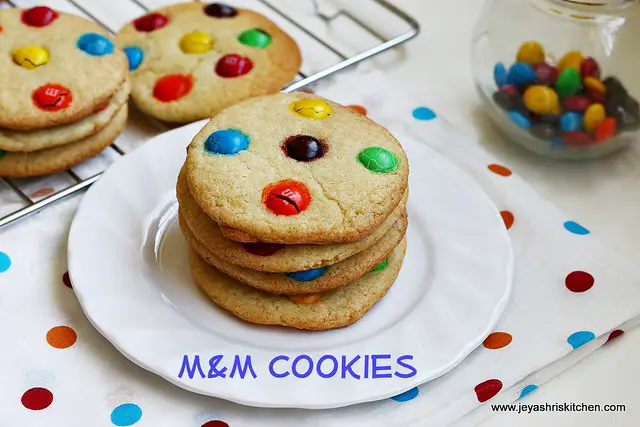 Notes:
These cookies slightly expand when they are baked. So keep them apart while baking.
You can replace 1/4 cup of flour with 1/4 cup of cocoa powder to make a chocolate cookie.