Haldirams style roasted moong dal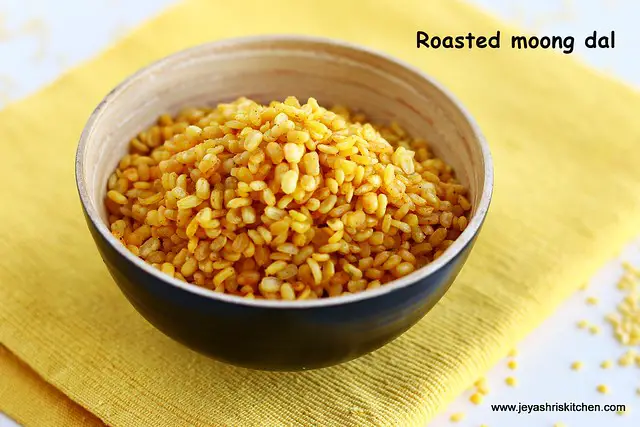 How many of you are a big fan of Haldiram style roasted moong dal? We all love this very much but since it is deep fried i buy it very rarely. Recently i came tasted this in a friend's house and it tasted pretty nice. She told she didn't fry and instead did in a microwave. I tried this at home the next week and it turned out quite well. Of course i agree deep fried one will be so awesome but this one was equally good. Try this guilt free snack for your cup of tea this evening.
Roasted Moong dal
  Preparation Time : 5 mins + 2 hours soaking  | Cooking Time : 12-15 mins |Yields:1/2 cup
     Moong dal     1/2 cup
     Red chili powder     1/4  tsp
     Chaat masala      2 pinches
     Oil       2 tsp
     Salt     as needed
     Turmeric powder   a pinch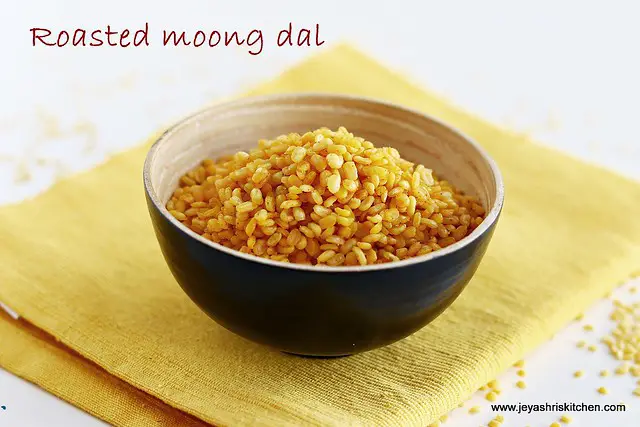 Method:
Soak moong dal in water for 2 hours. Drain the water completely and dry this in a clean towel for 5-10 minutes inside the home.

In a microwavable plate spread the moong dal. Add oil,turmeric powder and salt. mix well .

Microwave this for 12 minutes, till it gets nicely roasted, Every now and then mix this properly so that you can avoid getting them burnt.
Once it is done, add the chaat masala and red chili powder.

Roasted moong dal is done. Store this in a air tight container .
Enjoy with hot tea or coffee.