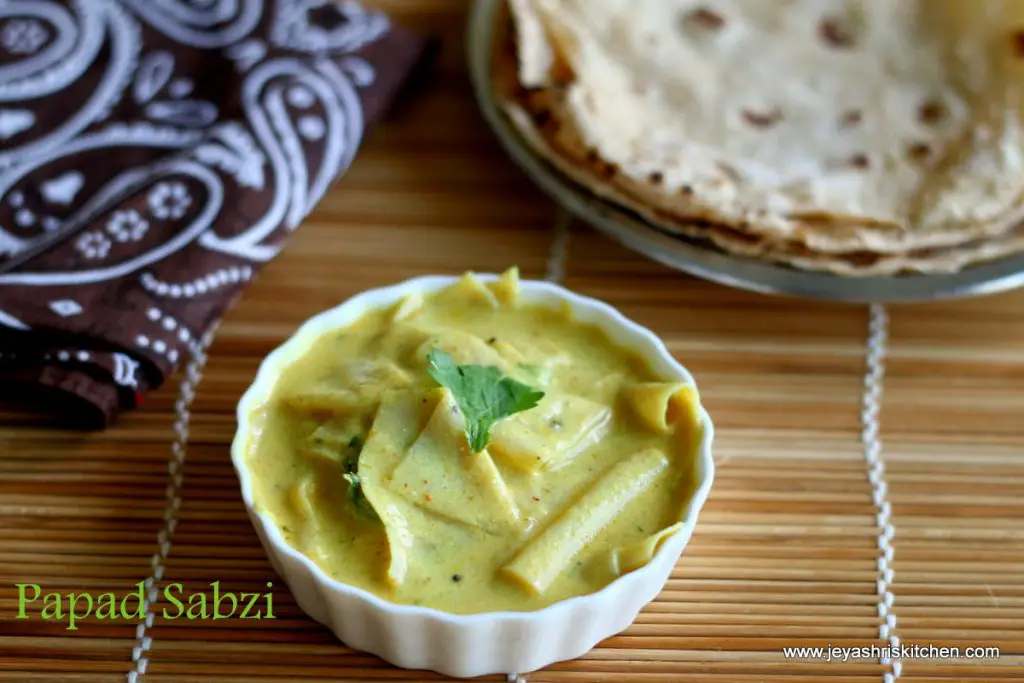 Papad ki sabzi is a rajathani dish , which i learnt from my friend very long back. I noted down the recipe in my book but forgot to try. Last week when i made rotis for me and my hubby for breakfast(rotis for breakfast is very rare) i thought i will try out this sabzi. Actually i was running out of veggies and even onions too. It turned out very nice and we both liked this.This can be made in a jiffy .

Ingredients

  Preparation Time
: 5
 mins
|
Cooking Time
: 8 Mins|
  Serves
: 2
     Papad |appalam  2
    Oil   1/2 tsp
    Yogurt | curd   1/2 cup
   Red chilli powder  1/2 tsp
   Cumin seed powder   1/4 tsp
   Coriander powder   1/4 tsp
   Mustard seeds    1/8 tsp
   Cumin seeds 1/8 tsp
   Garam Masala  2 pinches
  Salt    To taste
  Turmeric powder 2 pinches
   Coriander leaves   to garnish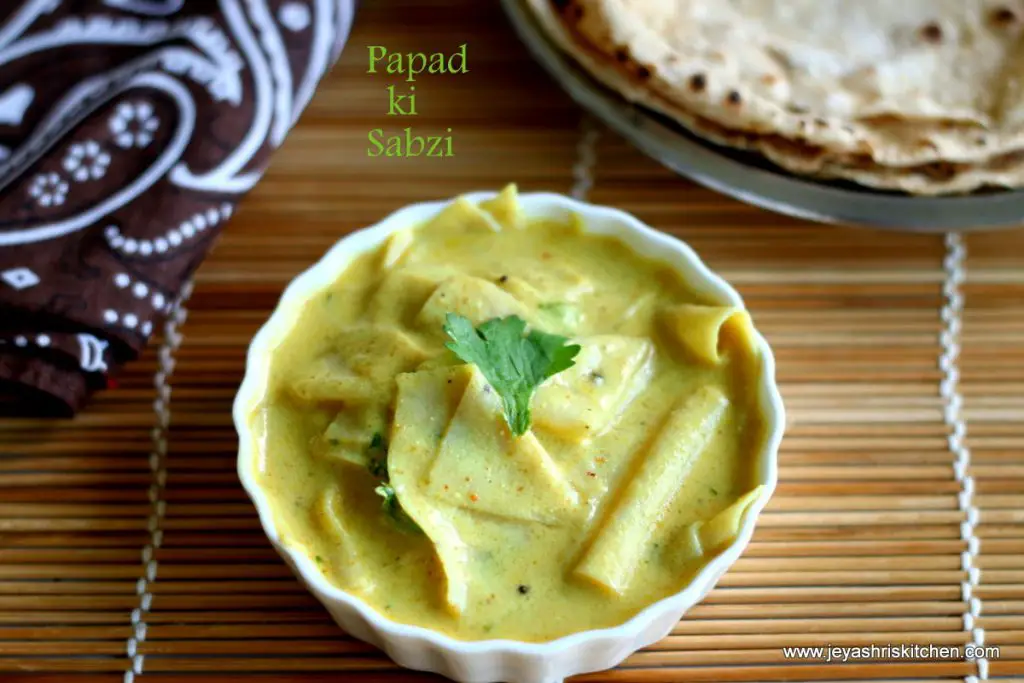 Method:
Cut the papads (raw papad) . I used the pepper flavored papad.
In a bowl add whisk yogurt and add red chilli powder, turmeric powder, cumin powder, coriander powder and garam masala.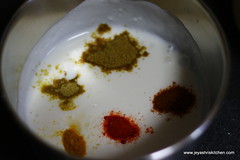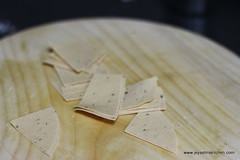 Mix the yogurt mixture well.
If you want you can microwave the papads. Else you can add it raw also.
In a pan add oil and throw in the mustard seeds and cumin seeds. Add the spiced yogurt mixture and keep the flame very low.
Stir this mixture and add the papads.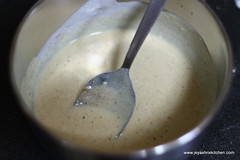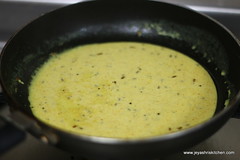 After adding papads let this cook for 2-3 minutes in low flame.
The papads will get cooked fast. Add Water to thin down the gravy. Addition of papad will make the gravy thick.
Switch off the flame in 2 minutes. Sabzi is ready.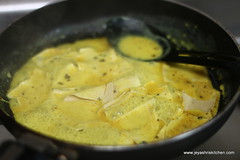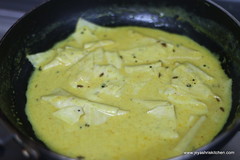 Check for salt. Generally papads will have salt. so add salt accordingly.
Garnish with coriander leaves.