Shahi paneer i wanted to try for a long time, but i am not sure how to make it exactly. Two weeks back when bought a a paneer packet , i saw the recipe of Shahi paneer behind the cover and i thought i will give it a try. Believe me, it turned out extremely well and it was a super hit among all. I can say this is a restaurant style Paneer recipe. Do try this paneer recipe at home and enjoy.
Ingredients

  Preparation Time
:
10 mins
|
Cooking Time
: 20 Mins |
  Serves
: 2-3
   Paneer cubes  1/2 cup
   Onion 1
   Tomato puree 3 tblsp
   Ginger  1 small piece
   Garlic 3 pods
   Fresh cream  3 tblsp (optional but recommended)
    Milk  1/2 cup
    Red chilli powder  1/4 tsp
    Pepper powder   1/4 tsp
    Green chilli    1
    Garam masala   1/4 tsp
    Cumin powder    1/4 tsp
    Coriander powder   1/4 tsp 
    Kasoori methi   2 pinches
    Oil    2tblsp
    Cashew nuts –   4-5 f(or garnishing)  
    Salt   To taste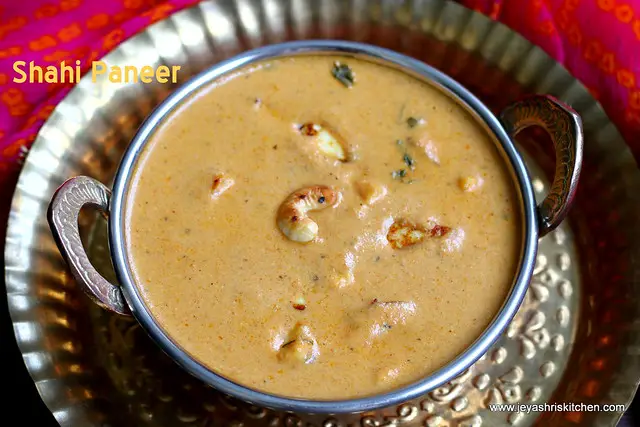 Method:
In a non stick  pan add few drops of oil. Saute the paneer cubes till golden brown.
This step is optional but it tasted very nice.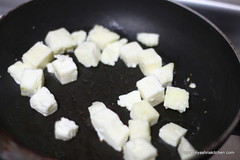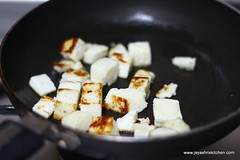 Grind the onions , ginger, garlic ,green chilli along with tomato puree. If adding tomato add 1 tomato.
Grind into a smooth paste.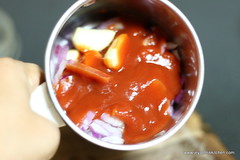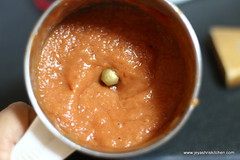 In a pan add oil and add the ground paste. Saute in a low flame without getting this burnt.
Add the red chilli powder, garam masala,coriander powder, cumin powder, pepper powder(i made it fresh).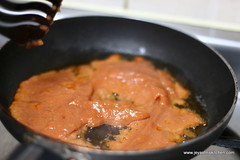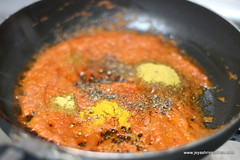 Add milk to the  onion tomato when the raw smell of the masala goes.
Mix well and add the paneer cubes. Let this boil for 2-3 minutes in a low flame. If it is too thick add little water to get gravy consistency.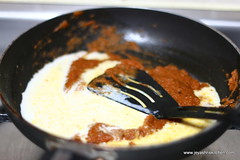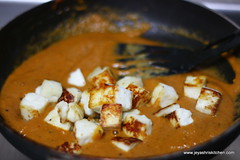 Add the fresh cream (if adding). Mix well and boil for 2 minutes in a low flame.
Add kasuri methi and switch off the flame. Roast cashew nuts in ghee and garnish before serving.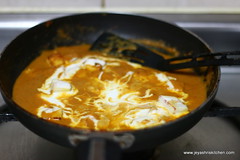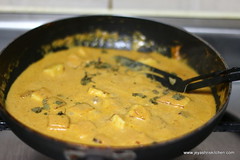 Shahi paneer gravy is ready to serve.
This was super creamy and yummy and tasted very nice.