Semiya Kesari i have tasted for the first time in my friend's place when her mom made it for us. This was 2 years back. Though i noted down the recipe but somehow forgot to attempt it at home. Few days back when a reader asked me the recipe of semiya kesari i remembered of the recipe given by friend's mom, and made it on the next day. Unlike Rava kesari, this semiya kesari needs less sugar only. Let me share the recipe of semiya kesari | vermicelli kesari. Check out my
Rava kesari
too.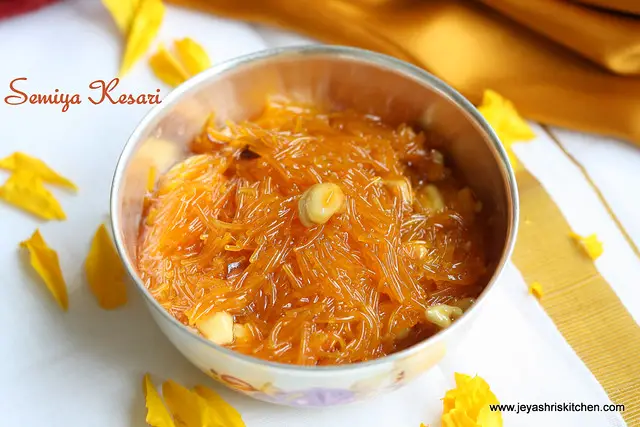 INGREDIENTS: SERVES: 2-3
| | |
| --- | --- |
| SEMIYA| VERMICELLI ROASTED | 1/2 CUP |
| WATER | 1 CUP |
| SUGAR | 1/2 CUP |
| CARDAMOM POWDER | A PINCH |
| GHEE | 4-5 TBLSP |
| CASHEW NUTS | 6-7 |
| ORANGE FOOD COLOUR | A PINCH |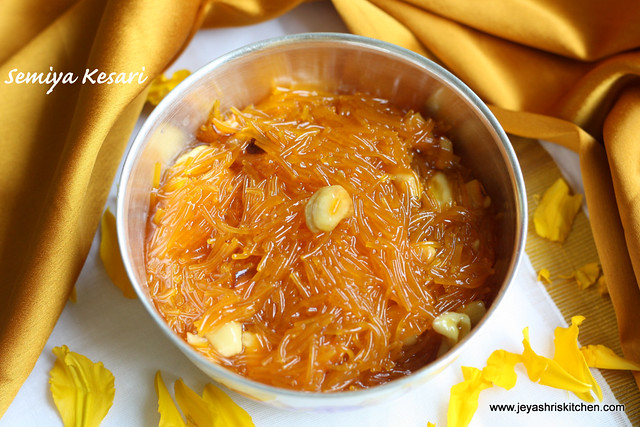 I used the roasted vermicelli, if you have unroasted just heat a pan and add a tsp of ghee and roast this into golden brown keeping the flame low. Vermicelli tends to burn fast so be careful.
METHOD:
In a pan add 2 tsp of ghee and fry the cashew nuts into golden brown.
Bring the water to boil in a saucepan.
Keep it aside and add the vermicelli | semiya to this. Slowly add the boiled hot water to this and cook the semiya in low flame.
Let the semiya gets cooked completely and let all the water gets absorbed.
Ensure that it is cooked completely and add the sugar. If you add sugar before the semiya is cooked then it will give a rubbery texture.
After adding sugar, the mixture will be bit watery. This will come to normal texture when you stir for sometime.
Mix the food colour in a tsp of water and add it to the kesari.
Add in the fried cashews, ghee and cardamom powder. Let the ghee starts oozing out and switch off the flame.
Semiya kesari is ready to serve now.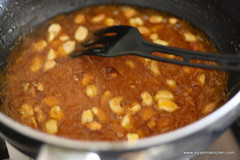 You can add fried raisins too.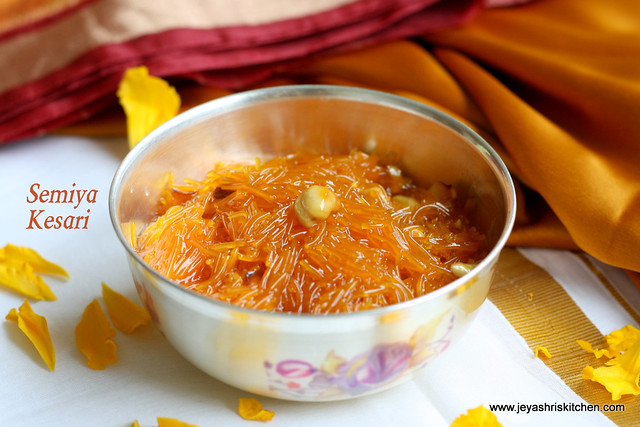 NOTE:
Always ensure that the semiya will get cooked properly.
Ensure that the semiya is nicely roasted. else it will be sticky.