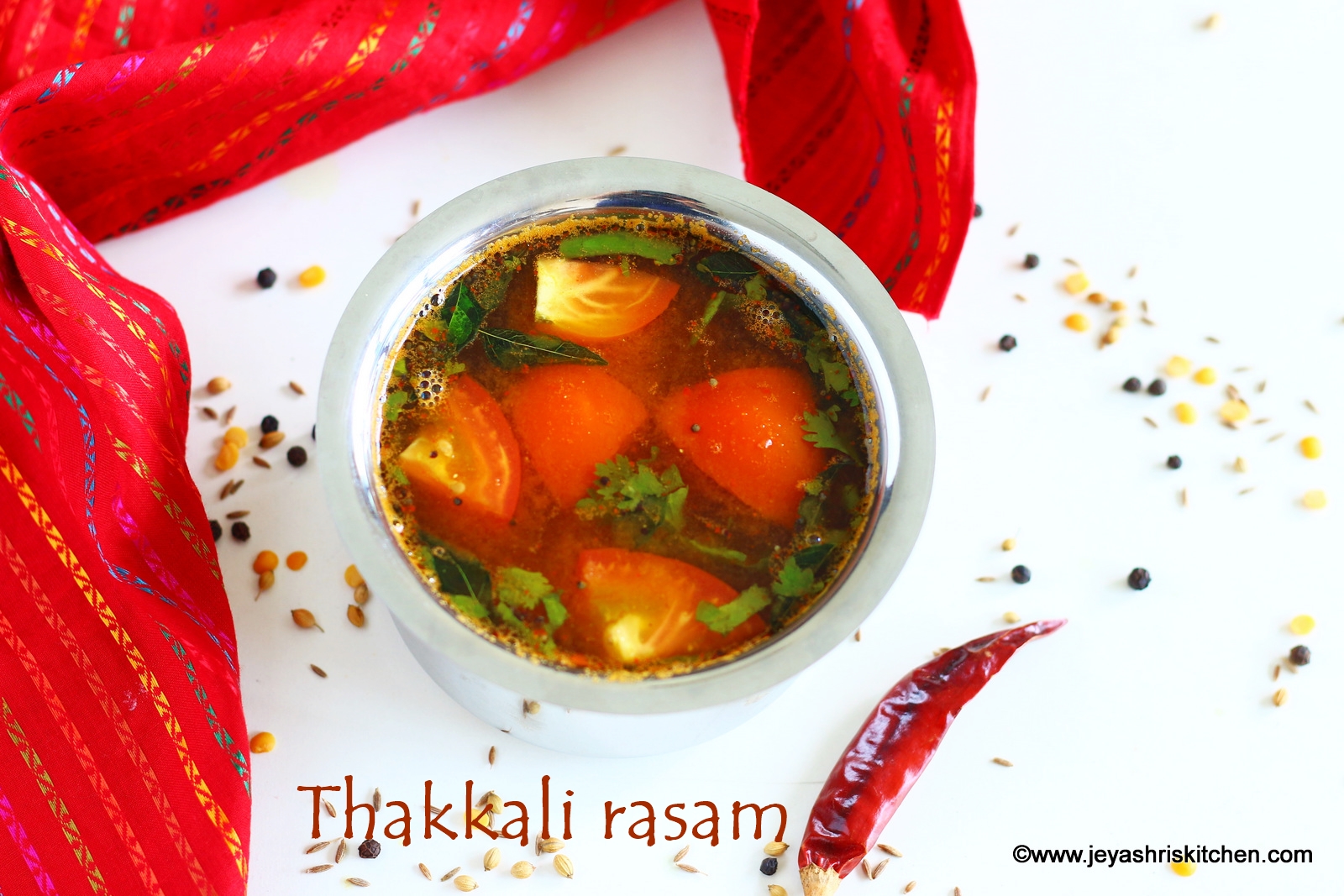 Tomato Rasam | thakkali rasam with fresh rasam powder, recipe with step by step pictures and full video of Tomato rasam in Tamil. I have shared many rasam varieties in Jeyashri's kitchen. Usually we add Rasam powder or Sambar powder to the Tomato rasam. I have shared Kalyana rasam recipe in jeyashri's kitchen using fresh ground masala. But that rasam did not have the addition of tamarind juice. Traditionally we don't add garlic in our rasam. I have already posted Home made rasam powder recipe in Jeyashri's kitchen. This thakkali rasam i tasted in my friend lakshmi's place during Onam sadhya. It tasted too yum and she shared the detailed recipe too. I have tried this at home few times and it was a super hit always. Thought of sharing this authentic Tomato rasam with fresh rasam powder recipe, with you all. Do try this at home and let me know how it turned out.
[penci_recipe]
Cook 2 tblsp of toor dal with enough water and 2 pinches of turmeric powder.
Once done mash it nicely.

Dry roast 1 tblsp coriander seeds, 1/2 tblsp toor dal, 1/2 tblsp black pepper and 4 red chillis.
Once it half done, add 1 tsp cumin seeds.
Roast till golden brown.

Cool and grind into fine powder.

In a saucepan, add few coriander stems. Use only the stem of the coriander leaves.
Add a gooseberry sized tamarind.
Add finely chopped 2 tomatoes.
Add ½ tsp turmeric powder and 2 pinches asafoetida.

Add 2 cups water, boil for 5-7 minutes

Filter this mixture using a strainer. Discard the mixture and reserve the rus.

Add it in saucepan.
Add 2 tblsp of fresh ground rasam masala.

Mix well and adjust salt. Boil for a minute.
Add 1.5 cups water to cooked toor dal.
Add the dal water to the saucepan.

Add ½ tsp jaggery powder.
Add 1 roughly chopped tomato and few coriander leaves.
Let this froth up, switch off .

In a small pan add 1 tsp ghee and add mustard seeds and curry leaves.
Once it sputters, add to the rasam.
Mix well just before serving.

Serve hot with plain rice.