Vazhaithandu or Banana stem is a very healthy veggie and we make curry out of it and also morkootu with vazhaithandu. I wanted to try out soup for a long time and made it few months ago for the Kungumam thozi supplement book. It turned out very well and this veggie is quite healthy and very good for weight watchers too. Try this  clear soup and start your dinner or lunch in a healthy way.
I am right now in India enjoying my vacation and so millet recipes will resume on all Mondays from the New year. I am totally enjoying here meeting all my old friends, watching movies, eating out, and spending time with family. Will write some interesting stories of my vacation after i am back to Singapore.
    Vazhaithandu Soup
  Preparation Time : 15 mins | Cooking Time : 20 Mins |Serves: 3-4
     Vazhaithandu ||banana stem  1 small size

     Onion      1
     Bay leaf     1
     Butter |ghee  1 tsp
     Cumin seeds     1/4 tsp
     Yellow moong dal   1 tblsp
     Salt   as needed
     Black pepper   to taste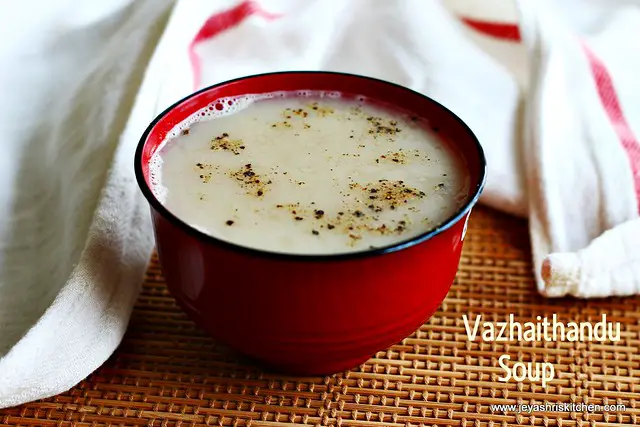 Method:
Cut the banana stem and onion into big cubes. In a pan add ghee or butter and add the bay leaf, Add in the cumin seeds and onions and saute till they turn pink.
Add the cut vazhaithandu and saute for a minute.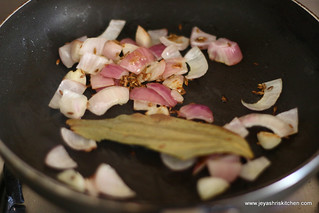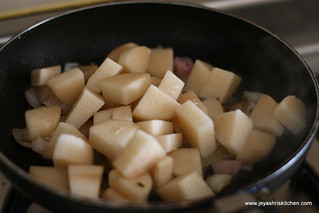 Add in the moong dal and add 1 cup of water and pressure cook all till 2 to 3 whistles.
Allow this to cool and discard the bay leaf. Grind this into a smooth paste.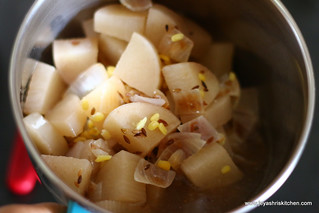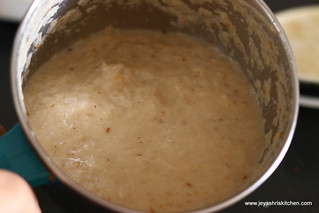 Add 2 cups of water and filter the ground paste. Throw out the residue.
Add salt and pepper powder to this and boil this for 3 to 5 minutes.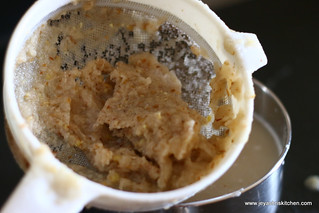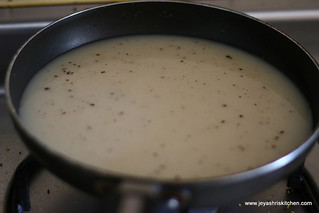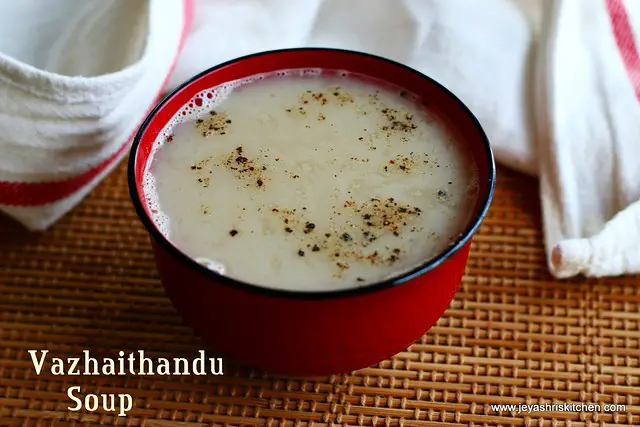 Notes:
Moong dal gives thickness to the soup and so no need for any cornflour to give thickness.
You can add garlic pods to enhance the flavor, add this while cooking this in pressure cooker.
If adding ginger add while cooking and discard while grinding. Else the flavor of ginger will be dominant.