Watermelon and cucumber are one of the best summer cooler. I know that it is best to eat the fruits as it is, but some times we need some fresh fruit juice instead of taking plain water. To stay cool in this summer try out this watermelon and cucumber juice. This is very easy to make and gives instant energy too.
After spending 10 days of holiday in Delhi and in Jim corbert , it is bit tough for all of us to come back to this very hot weather here in Singapore. Stay tuned for more interesting recipes which i have explored during these holidays.
Ingredients

  Preparation Time
: 5 
mins
|
Cooking Time
: Nil |
  Yields
:  2 cups
Water melon  1 cup ( chopped into cubes)
   Cucumber      1/4 cup (chopped into cubes)
   Honey or sugar    to taste
   Water   1/2 cup 
    Ice cubes  Few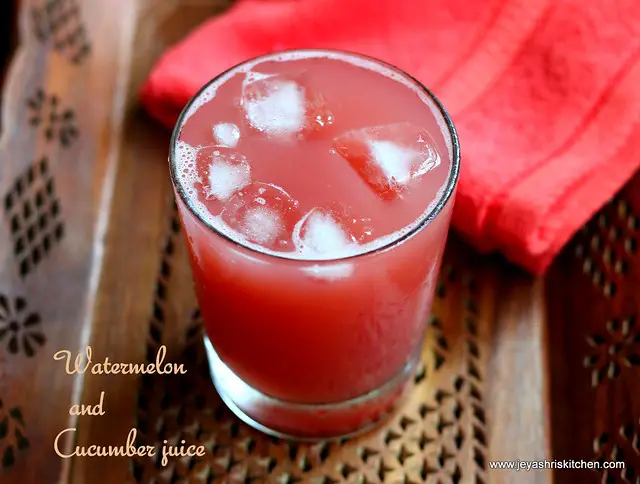 Method:
Put the water melon and cucumber in a mixer.
Filter this to take out the seeds of cucumber. If you want , you can skip this step and have the juice as it is.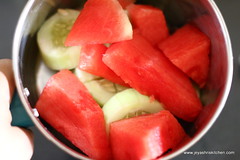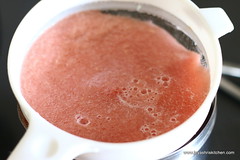 Add sugar or honey and add water.
Mix well.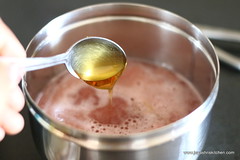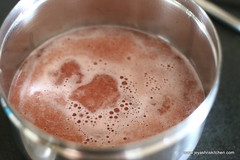 Add ice cubes and serve immediately.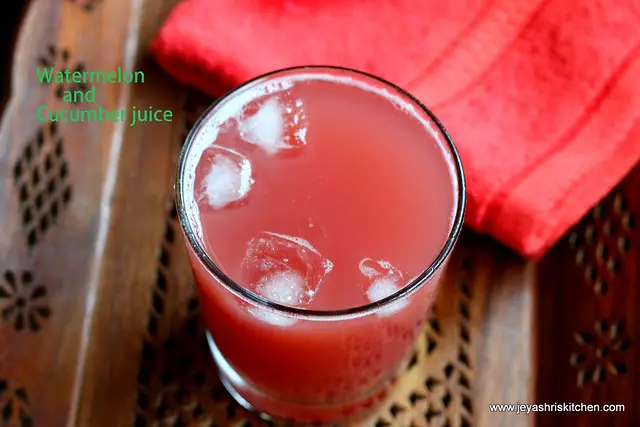 Note:
You can add few lemon juice to this to enhance the taste.
Even a dash of freshly squeezed orange juice can also  be added.