When i was roaming around the Changi city point mall, after leaving Varun in the class, i felt like having some juice and visited a fruit juice shop inside the mall. I joined the queue and while standing i happened to see this apple carrot ginger juice in their menu list . Though i had my favorite pineapple juice , this apple carrot and ginger juice i wanted to try it out at home. I made this yesterday and it tasted very well. I can say this is the best thirst quencher. Try it out this summer and it is a very healthy juice too. Though it is always the best to consume fruits as such but some times it s ok to make juice and it is far better than store bought juices.
Check out my other Summer drink recipes too.
Click
HERE
for more summer coolers.
Ingredients

Preparation Time
:
5 mins
|
Making Time
: 5 Mins |
Serves
: 3
Apple 1
Carrot 1
Water 1 cup
Sugar 1-2 tblsp (Optional)
Ginger A small piece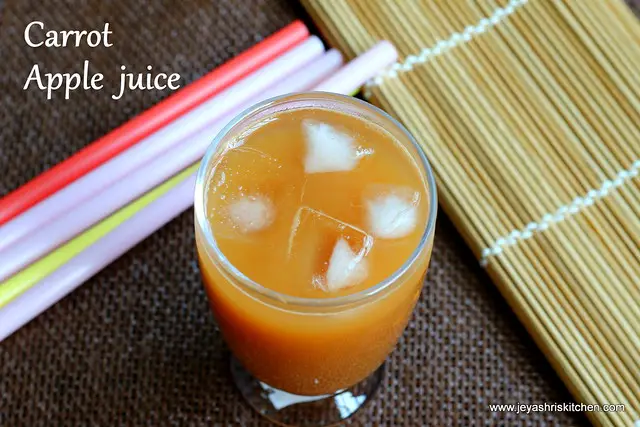 Method:
Wash the carrots and peel of the skin. Wash the apples . Chop the carrots and apple roughly and blend this in a mixer along with a small piece of ginger.
Add little water while blending. If adding sugar add it now.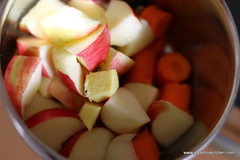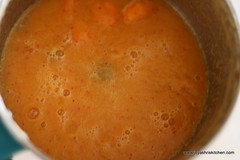 Strain this mixture, squeezing it nicely.
Discard the sediments after squeezing.
Add 1/2 cup to 1 cup of water and serve chilled.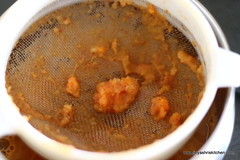 You can add ice cubes to this and can serve immediately. In that case, add little less water.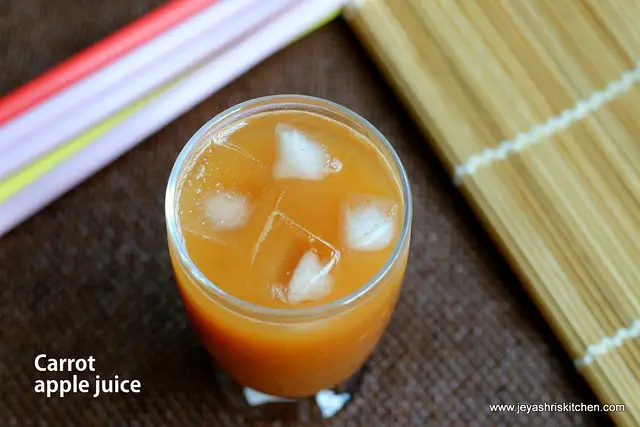 Note:
You can add honey instead of sugar.
the apples were sweet so i didn't add sugar.
You can add plain soda instead of water also.