Basil lemonade is a perfect summer thirst quencher recipe. This recipe is made with basil leaves, lemon and honey. If you have all the ingredients in hand you can make the drink quickly. Last week when we ordered food for a party from a lady who stays nearby and does catering service, she told me about this basil lemonade. So curiously i asked her about that and she explained about and i got a bunch of thai basil leaves another friend from her home garden. I tried basil lemonade at home and even posted this in
Jeyashri's kitchen Instagram story
too. Today i tried with sweet basil leaves and it turned out very nice too. Make this small variation in your usual lemonade and enjoy the summer.
Check out my other lemon based summer coolers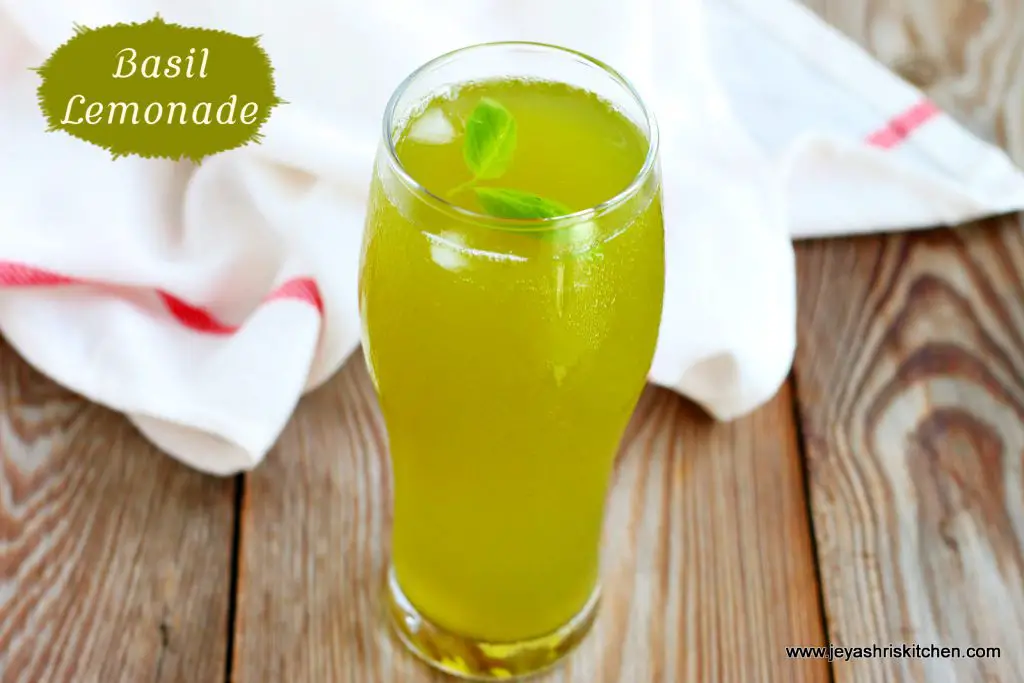 Basil lemonade recipe
  Preparation Time : 10 mins | Cooking Time : Nil |Serves: 2
     Lemon juice   1 tblsp
     Salt   a pinch
     Honey   3 tblsp (or little more)
     Basil leaves  5-6
     Water  2 cups + few ice cubes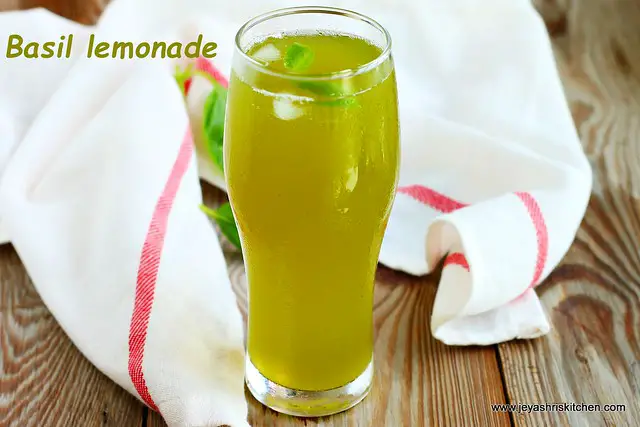 Method:
In a mixer grind the lemon juice, basil leaves, salt and honey.

Sieve it and add 2 cups of water.

Add ice cubes and serve immediately.
Garnish with few basil leaves while serving.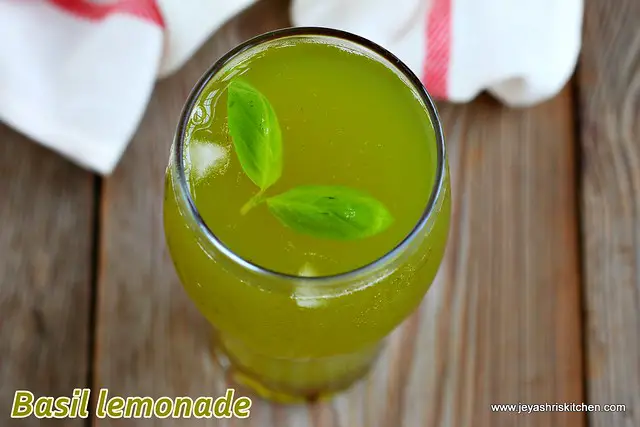 Notes:
You can use holy basil(Tulsi) or thai basil too.
Mint leaves can be replaced with basil leaves. Even i have tried with curry leaves too.
Adjust the sweetness by adding little more honey or some sugar.
Plain soda can be added if you want.
Do not store it for a long time after it is made. It will lose it's freshness.