KIDS FRIENDLY SNACK
Cup corn is an easy snack and this involves no cooking too, if you have a Microwave Oven at home. Even the kids above 10years can make this as per their own taste . During our visit to Chennai last December , we had this in one the leading shopping malls. Though it is a usual one where we get in all parts of the city, this particular Cup corn have the flavor of Tandoori Masala and we all loved this. And after coming back here i tried this few times at home and kids loved this. Since i don't have a MW at home, i cooked on stove top.  INGREDIENTS:
| | |
| --- | --- |
| FROZEN CORN KERNELS | 1 CUP |
| BUTTER | 1 TSP |
| TANDOORI MASALA | 1/4 TSP |
| CHAAT MASALA | A PINCH |
| SALT | AS NEEDED |
| LEMON JUICE | FEW DROPS |
METHOD:
Using less water cook the frozen corn kernels. If using MW just cook it for 3-5  minutes.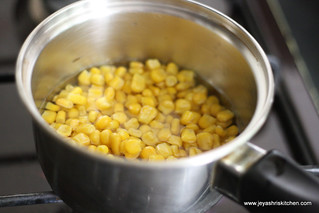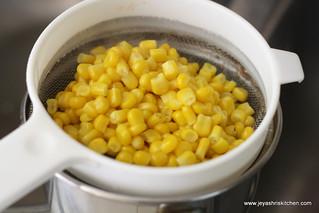 Transfer it to a wide vessel. when it is hot add the tandoori masala, chaat masala, butter and salt.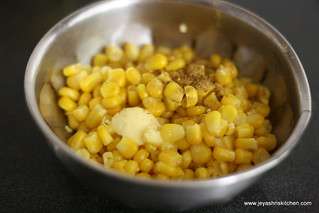 Mix well and add a dash of lemon juice.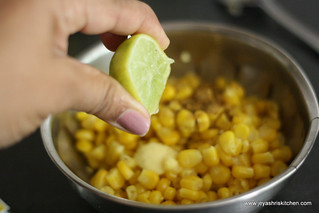 Mix again. The cup corn chaat is ready to serve.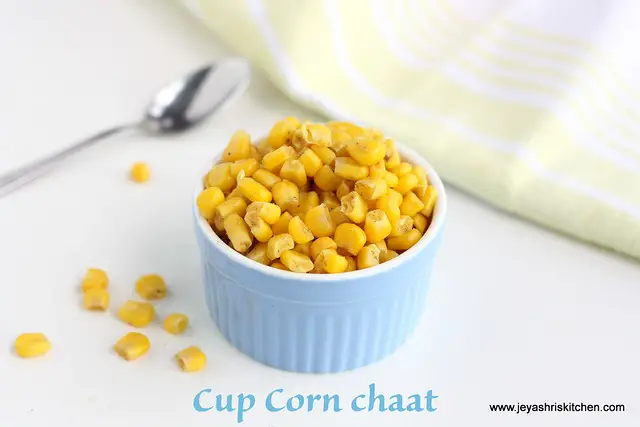 Note:
As the chaat masala, tandoori masala and butter has salt in it, add little salt.
If using corn cobs , pressure cook that for 4-5 whistles and take out the corn kernels.
You can add many variations to this recipe as per your choice. Will post the recipe with lot of variations soon.