SPINACH DAL
Dal palak | spinach dal is an easy and comforting dish and though i have tasted this in restaurants never tried at home. But my friends here, used to make this often for rotis. For a change from usual Keeari masiyal and keerai poriyal i tried this dal palak which a bunch of palak which i got from the Indian store . To my surprise the kids and hubby loved this a lot and they finished the entire bowl in no time.
Dal palak recipe
  Preparation Time : 15 mins | Cooking Time : 25 Mins |Serves: 3-4
     Palak | spinach  2 cups
     Onion  1
     Garlic 3-4 cloves
     Ginger  1/2 tsp (chopped)
     Green chili  2
     Toor dal  3/4 cup (cooked)
     Sugar  1/2 tsp
     Salt  as needed
     Oil + ghee  2 tsp each.
     Cumin seeds  1/4 tsp
     Mustard seeds  1/4 tsp
     Lemon juice   1 tsp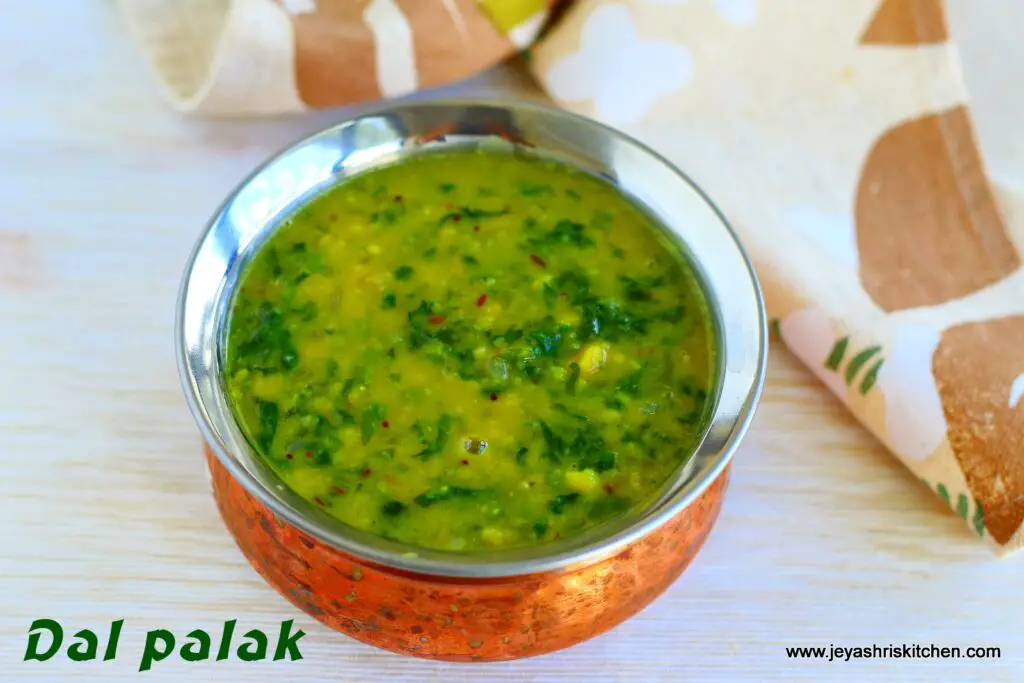 Method:
Wash the palak and chop them finely.
Chop the onion and  the ginger finely. Slit the green chilies.
Cook the toor dal with garlic pods, in pressure cooker till 4-5 whistles. Mash it nicely and keep aside.

In a pan oil and ghee. Add mustard seeds and cumin seeds.
When they crackle add the ginger, onion and green chilli.

Cook till the onions turn pink and translucent.
Add the chopped palak and add sugar and salt.
Cook in a medium flame till the spinach shrinks.
This will take 4-5 minutes

Add the cooked toor dal and mix well. If it is thick add water to reach a right kootu consitency.

Bring this to a nice boil. Switch off the flame and squeeze the lemon juice.

Serve hot with rice | roti.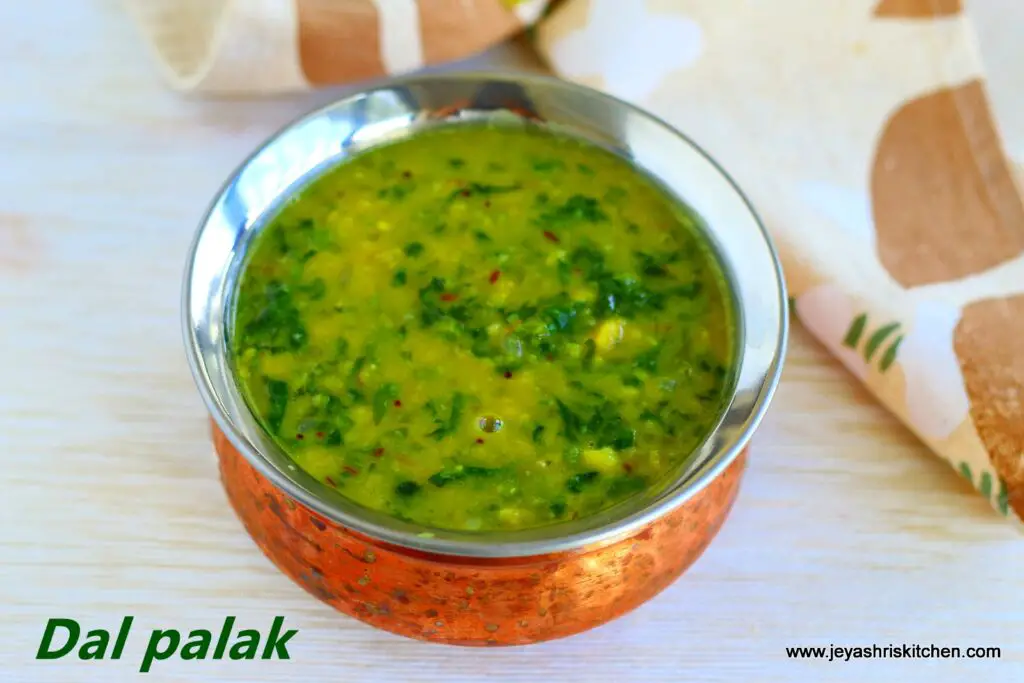 Notes:
If you are adding tomatoes add just after the onions are cooked.
Do not add lemon juice in the last if you are adding tomato.
You can add chopped onions and tomatoes to the dal while adding garlic(before cooking)