Have you ever tried Payasam with elaneer (tender coconut) !. Though i have heard this many times , never tasted this or made on my own at home. Last month when Suresh visited Chennai officially, he happened to taste this elaneer payasam in a restaurant and immediately he called me and told it tasted very nice. I am so curious to try this at home but don't have any clue as how to make it. I asked my mom and she told she had written this in her note book and she sent that book with my hubby. That book has lot of nice recipes , which my mom learnt from many source.
Elaneer payasam turned out extremely well and i highly recommend you to try this at home for a change from usual payasams. This kheer needs no cooking too. Sounds interesting right!
Ingredients

Preparation Time
:
15 mins
|
Cooking Time
: Nil |
Serves
: 2
Tender coconut water(elaneer) 1 cup
Tender coconut pulp ( Valuval ) 4 tblsp
Condensed milk 2-3 tblsp
Thick coconut milk 1/4 cup
Cashew nuts 2 (optional)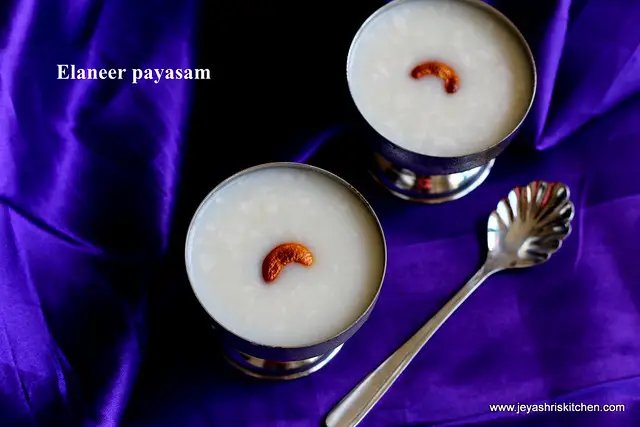 Method:
In a vessel, add the coconut water. I used the Thai coconut available in local stores here. You can use the big one also.
Take out the soft pulp of the tender coconut. We call it valuval or vazhukkai in tamil.
grind this into a smooth paste.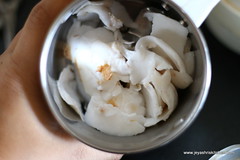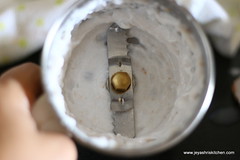 Add this to the tender coconut water (elaneer)
Mix nicely. Add Condensed milk and coconut milk to this.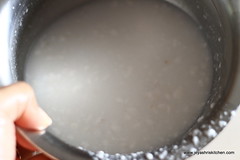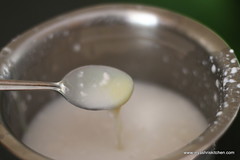 Mix well and transfer it to serving bowls.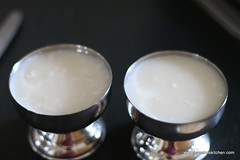 If you want you can add roasted cashew nuts.
Serve Chilled.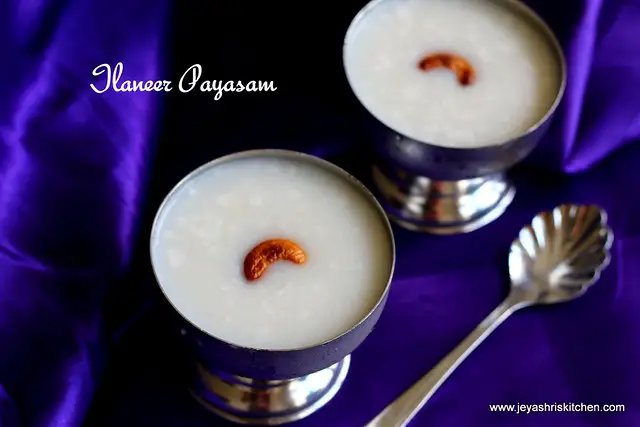 Note:
If you want to make coconut milk at home take 1 cup of freshly scrapped coconut and add few tblsp of water and mix this nicely.
Squeeze out the coconut and extract the milk. You will get thick coconut milk.