Ginger Garlic paste was one which i was planning to post for a long time. Last week a friend asked for the recipe, especially to store the Ginger garlic paste, i thought i will post this recipe soon. Though i know fresh Ginger garlic paste will always be goo, but for working people and also for busy mornings, if we keep it handy for a week or two it will be very useful. Instead of buying the store bought Ginger garlic paste, it is always easy to make the home made one.
Ingredients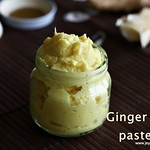 Preparation Time
: 15
mins
|
Cooking Time
: Nil |
  Yields: 1/2 cup
     Ginger   1 big piece
     Garlic   20 to 25 pods
     Turmeric powder   a pinch
     Oil    1 tblsp
     Salt    1 tsp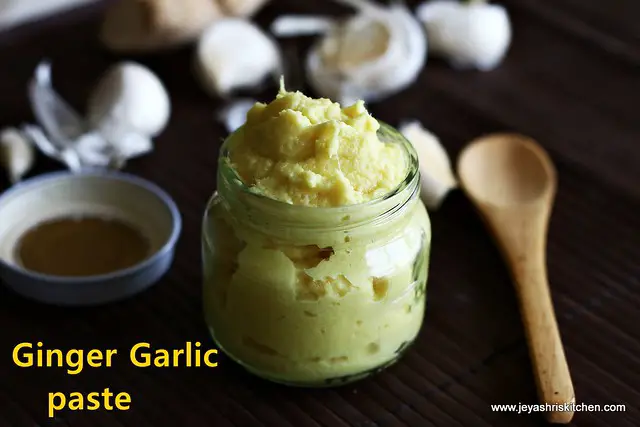 Method:
Peel the skin of ginger, wash it and pat chop them into big cubes.
take out the skin of Garlic and wash it and keep.
Pat both ginger and garlic with kitchen towel.
Dry roast the salt in a pan. This is to avoid the moisture oozing out from the salt.
Grind ginger, garlic,salt, turmeric into a fine paste by adding oil to it. Add oil while grinding.
Store this in a clean dry container and keep in the refrigerator.
Always use a dry spoon to take this out.
This will stay fresh and good for 15 to 20 days.
Always the garlic and ginger will be equal proportion.