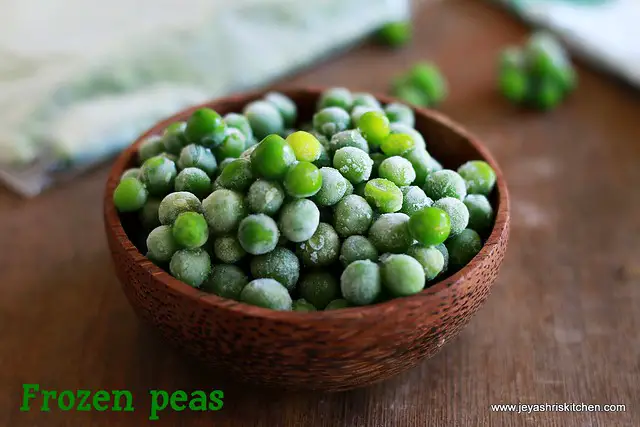 When i started this Indian Kitchen basics series, this post for how to freeze peas was in my list. I was waiting for the green peas season. Though i got lot of them during my vacation in India, i couldn't click as it was very busy. Last week, during my trip to little India market here, i got the fresh green peas and made this post. Though we get frozen peas in many cities , still when we make it at home we feel so happy and good. This frozen peas at home can be stored in the freezer for 6 to 8 months. We can just straight away use this frozen peas from the freezer . No need to pressure cook the peas.You can use this peas for pulaos, curry and gravy too.
Frozen Peas
  Preparation Time : 15 mins + 8 hrs freezing time | Cooking Time : 1 Min |Makes: 1 cup
     Green peas with shell     300 gms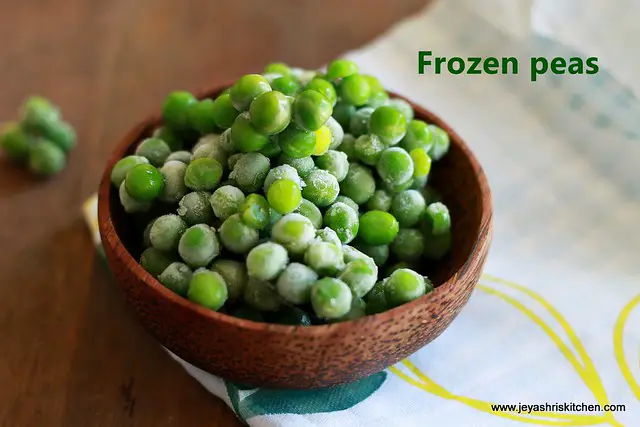 Method:
Take out the shell from green peas. Boil water in a saucepan. When it boils nicely add the green peas to this and boil for 1 minute.
| | |
| --- | --- |
| | |
After a minute immediately drain the water and put this in a bowl of ice cold water. This is to stop the peas from cooking further.
| | |
| --- | --- |
| | |
Drain the water in less than a minute. Spread the peas in a kitchen towel. This is to remove the extra moisture.
| | |
| --- | --- |
| | |
After few minutes, put them in a ziplock cover . Spread the peas in the cover and freeze the bag for 8 hours . Keep the bag horizontally in the freezer as shown in the picture.
| | |
| --- | --- |
| | |
Frozen peas are ready to use now. You can use in any gravy or in rice too.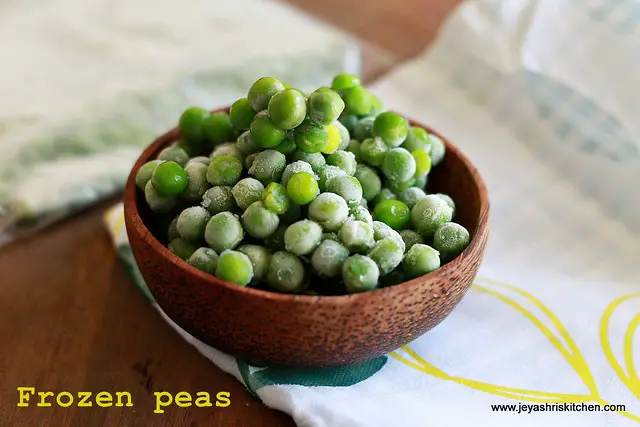 Check out these recipes with Green peas