Indian Kitchen basics
Those who are regularly following Jeyashri's kitchen, must be aware that i have a started a new series in  my blog, after the successful attempt of Cooking for guests series. Past 2 weeks, i posted Indian micorowave recipes. This week i am sharing the recipe of Tamarind paste. As in most of the South indian family, we do Rasam , sambar or vathakuzhambhu on a daily basis. I have seen many ladies feeling so lazy to extract the tamarind juice every day, even i am not an exception to this. When somebody introduced to me the "readymade tamarind paste" available in stores, i started buying that and  it was so comfortable for me. After few months i realised, buying from store is not a healthy option as they may add any preservatives. So finally decided to make Home made tamarind paste. 
It took 30 minutes for me to finish making this and you will be relived for 2-3 months(depending on the usage) This tamarind paste can be stored in the refrigerator for 3 months.

Ingredients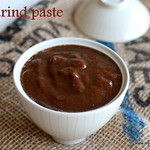 Preparation Time
: 10 
mins
|
Cooking Time
: 15 mins |
  Yields
:  4 cups(approx.)
     Tamarind   250 gms
     Water        1 Cup
      Oil             1 tblsp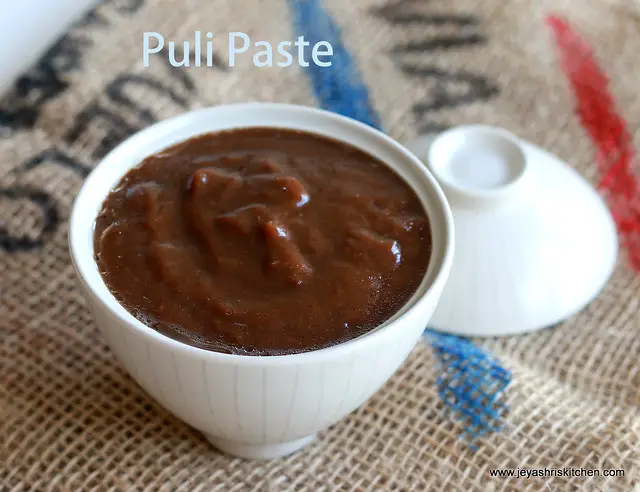 Method:
In a vessel put the tamarind and add 1/2 cup of water to this and pressure  cook it for 2-3 whistles.
Allow this to cool. Take out the seeds from this if any. Be sure the seeds are taken out. Else the blade of the mixer may spoil while grinding.
Grind this into a fine paste.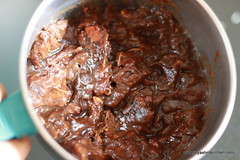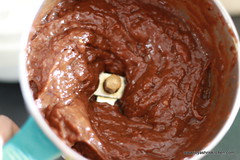 Using a large holed sieve, strain the mixer.Add 1/2 cup water so that the mixture will pass on easily. The fibers will get remained in the  sieve. Discard that. You can add 1/2 more cup of water if you want. But do not add more.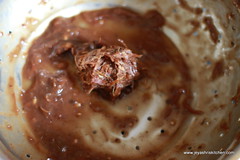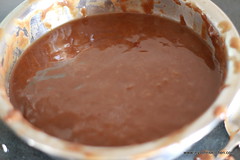 In a pan add the tamarind paste and boil it for 2 minutes in a low flame. Add oil to this and mix well.
Allow this to cool nicely and store this in a clean, dry container.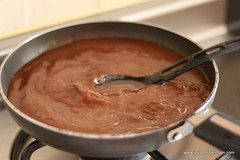 Always use dry and clean spoon to take this paste.
For making sambar for 4 people you add 1 and 1/2 tblsp of tamarind paste . Adjust little more or less depends on your taste.