Paneer tikka is always my favorite starter, but very recently i saw Idli tikka in a local food channel when i visited Delhi last week. It sounded very interesting to me. I thought i can make this for kids as they are on vacation now. This idli tikka was an super hit among my kids and i too loved this a lot.  Do try this easy kids friendly recipe at home. I made them with mini idlis. You can do this with normal idlis too.
Check out the how to make soft idlis

Ingredients

  Preparation Time
: 30
 mins
|
Cooking Time
: 10 mins |
  Serves
: 2
    Mini Idlis      25
   Capsicum cubed 1 cup (all 3 colors)
   Onion    1 (cubed)
   Yogurt | Curd    2 tsp 
   Tomato Ketchup 1/2 tblsp
   Red chilli powder   1/4 tsp
   Coriander powder   1/4 tsp
   Cumin powder    1/4 tsp
   Garam masala   1/4 tsp
  Kasoori Methi  2 pinches
  Salt     to taste
   Oil   1-2 tblsp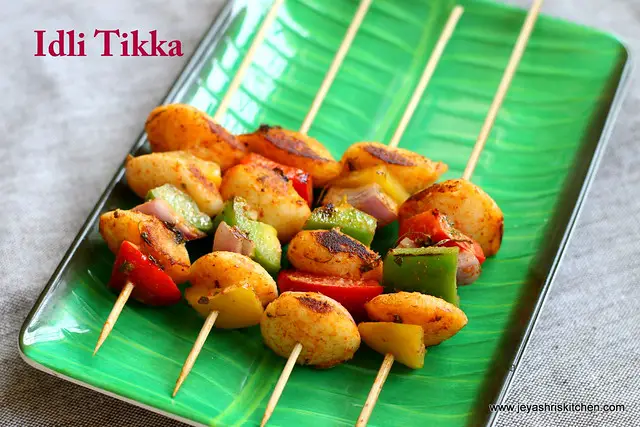 Method:
Put the yogurt in a tea strainer for 10 minutes. Let the water comes out from that.
In a wide bowl add the tomato ketchup, yogurt,red chilli powder, garam masala, coriander powder, cumin powder, kasoori methi and salt. As idlis and tomato ketchup has already salt in that, add little salt.
Make mini idlis and keep. You can even do this with normal idlis. In that case you can cut them into four.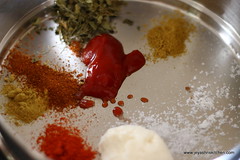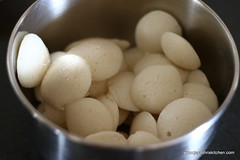 Mix the ingredients for marination well and add the idlis, cubed capsicum and cubed onions to this. Let this marinate for 20 minutes in room temperature.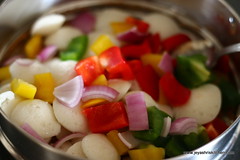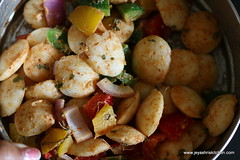 Wash the skewers or a tooth pick and put one idli , capsicum and onion and repeat the process.
Heat a tawa and place the skewers on the tawa and drizzle few drops of oil on this.
Roll the skewers to get even roasting.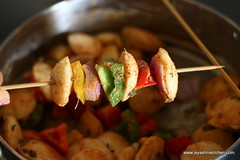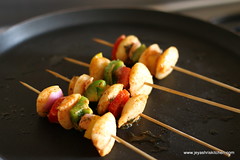 Repeat the same process for the rest of the idlis.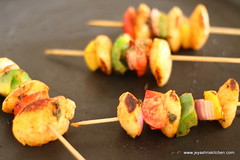 Note:
You can add brocolli, pineapple while marination .
A dash  of honey can also be added while marination.
do not add more yogurt as it will make the tikka sour. Ensure that the yogurt should be not too sour.
As idlis are already fermented sour curd will make it more sour.