Kadala paruppu chutney is yet another yummy and tasty recipe which i learnt from the friend's mil, from whom i learnt the
Kola urundai.
This chutney is a perfect side dish for idli|dosa. The addition of mustard seeds in the recipes make it very unique and flavourful. The taste was close to the murugan idli kadai tomato chutney . Check out my
Chutney recipes
.
Kadalai Paruppu Chutney
    Preparation Time
:
10 mins
|
Cooking Time
: 10 Mins |
  Serves
: 3-4
     Onion     1
     Tomato    1
     Channa Dal | Kadalai paruppu   2 tbslp
     Urad dal    1 tblsp
     Mustard seeds   1/2 tsp
     Salt    to taste
     Red chilli   2
     Oil   2 tsp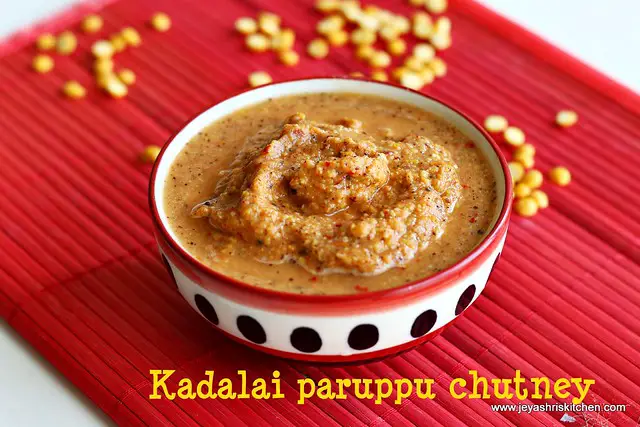 Method:
Roast the channa dal, urad dal , mustard seeds and red chili in a low flame till the dal turns golden brown colour.
In the same pan add oil and add roughly chopped onions and tomatoes and cook till the tomatoes turn mushy.
Allow this to cool and grind this into a coarse paste. Do not make it into a fine paste.
Adjust water to reach the consistency.
Your chutney is ready.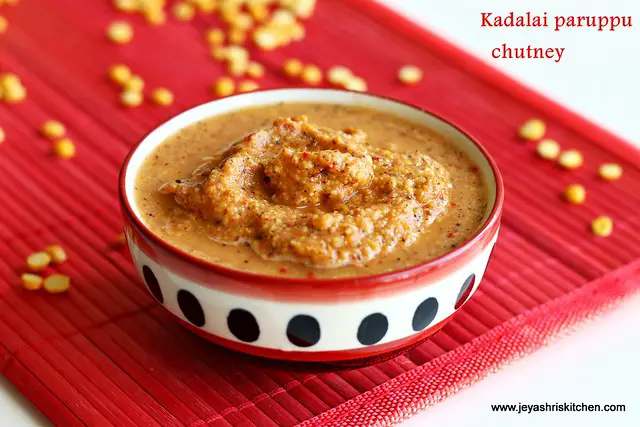 Add caption
Notes:
Do not add the mustard seeds more than the quantity mentioned. It will make the chutney bitter.
You can add 1 tblsp of fresh coconut to the chutney while grinding. This will enhance the taste.