Chutneys without coconut are always preferred in most of the houses. This Kara chutney also is a recipe of chutney without coconut and even garlic too. This a very simple chutney which i learnt from my north indian friend,, married to a south indian guy. She cooks both the cuisine very well . We were neighbours few years back but we speak over phone quite often.  Very recently, while talking to her, she was having her breakfast.  She told she was having dosa with kara chutney. Then i suddenly remembered the kara chutney which she makes was so yummy and asked her for the recipe. I made the exact chutney on the same day and enjoyed it with dosa. Over to the recipe of kara chutney.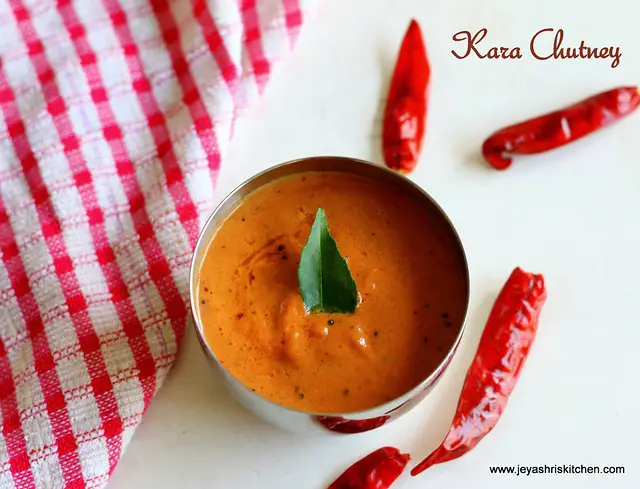 Method:
Chop the onions and tomatoes into small pieces.
In a pan add 2 tsp of oil and add the red chillis and tamarind. Saute in a medium low flame. If adding urad dal add now and saute till golden brown.
Keep this aside.
Saute the onions in a low flame till they become pink.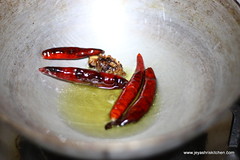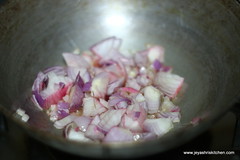 Add in the tomatoes and saute till they become mushy.Add salt. Always saute in a low flame.
Allow this to cool.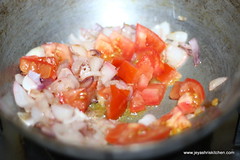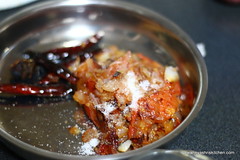 Grind this into a smooth paste adding necessary water.
Temper with mustard seeds an curry leaves in 1 tsp of oil.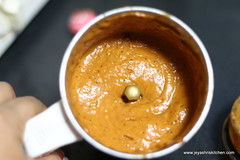 Kara chutney is ready to serve. this tastes best with idli|dosa and even with chapathi too.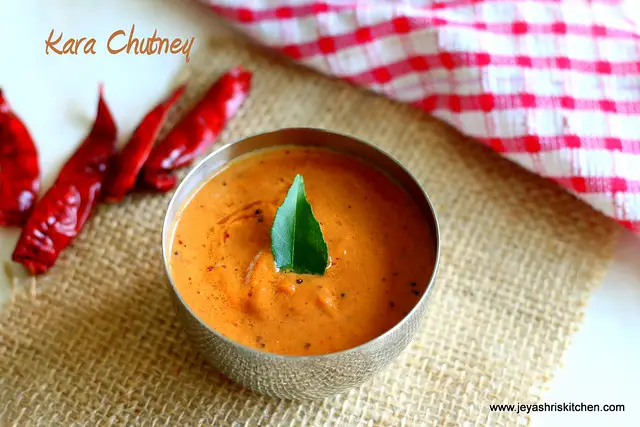 Note:
Chana dal can be added instead of urad dal(if adding)
Coarsely Grind the red chilli and tamarind first and then add the onions and tomatoes.