Kulambhu karuvadam|Kulambhu Vadam is an authentic Tamil brahmin recipe, made at our houses during summer season. Apart from that we have the practise of making this if a girl is got engaged. Few weeks before wedding we make this karuvadam as it is considered good. I remember the days before my wedding, when i made this in our terrace. Amma prepares the dough and we will be asked to put them in the plastic sheets. Some houses they make during sumangali poojas too.
   This vadam is used in sambars, kootus,vathakulambhu and some people like to eat the fried one with curd rice  too. My mom made this and my nephew clicked the step wise pictures and sent to me.
Few readers asked me to post this this kulambhu vadam recipe and other vadam recipes.  We are travelling to India next week. Will try my best to make it possible.
Ingredients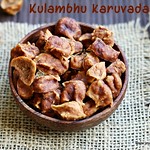 Preparation Time
: 20
 mins+7 hour soaking time
 |
Drying time: 3  days
 |
  Yields
: 2 cups(Approx)
     Karamani | Lobia  1/2 cup
     Urad dal       1 Cup
     Red chili  5-6
     Mustard seeds  1 tsp
     Curry leaves   few
     Asafoetida   1/4 tsp
     Salt   As needed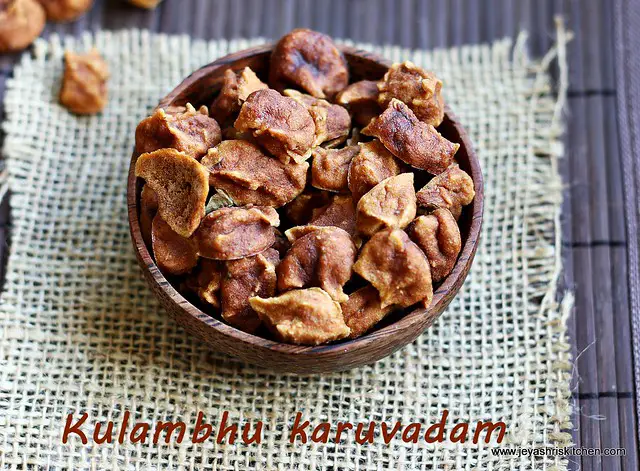 Method:
Wash and soak the lobia | karamani and the urad dal separately over night or for 7-8 hours. Grind this into a fine paste along with red chilies, asafoetida, salt and curry leaves. Grind karamani and urad dal separately. Mix well now. Add Mustard seeds to this and mix well. The batter should be thick as the Vadai batter. Do not add too much water while grinding. Add very little water.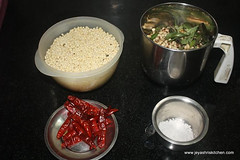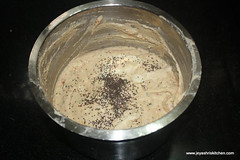 In a  clean,dry plastic sheet make small small balls of the batter. Keep in the open terrace or in the place where you get abundant sun light.
The second day you just flip the vadams.  Let this dry in the bright sun light till they become completely dried up. It took 3 days for it to completely dry. After the secon day you can even transfer it to a wide plate and dry it too.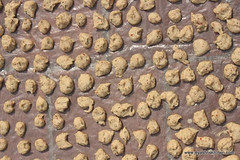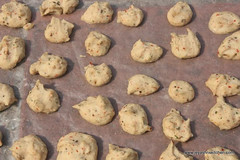 Once dried completely, store it in a airtight container. You can store this for an year if handled with dry hands.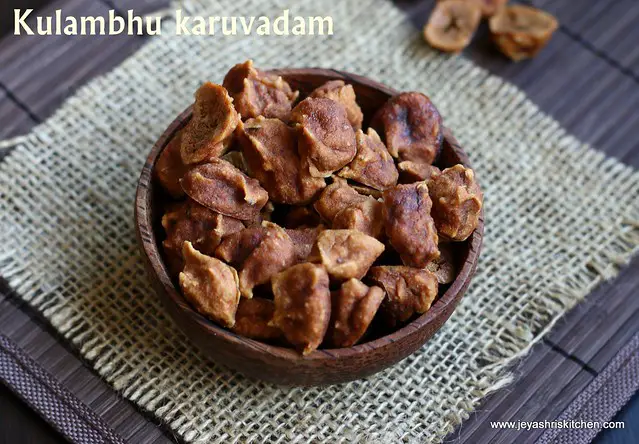 Note:
The reason for soaking and grinding the karamani and urad dal separately is , the karamani gets grind fastly. where as the urad dal takes little time to grind.