Kulcha i wanted to try for a very long time. Naan or kulcha the popular Indian bread, generally we order in restaurants . This is the first time i have attempted Kulcha at home. They turned out super soft and kids had a wonderful treat with home made kulchas. Generally for Naans we add yeast but for kulcha we don't add yeast. You can stuff potato or paneer or onions to make it stuffed kulcha. I highly recommend you to try this pillow soft kulchas at home. I have tried with maida for this recipe. I have tried with whole wheat flour too, but though it turned out good, i don't say it is too soft as the maida one. How ever, you can add half of whole wheat flour and half of maida too.
I tried this recipe of kulcha from 
here
.
Ingredients
  Preparation Time
: 15
 mins+2 hours resting time
 |
Cooking Time
: 4-5 mins for each kulcha |
  Yields
:6
All purpose flour | Maida  2 Cups
Baking powder  1/2 tsp
Baking Soda   1/4 tsp
Yogurt      1/4 cup
Warm milk   1/2 cup
Kalonji |Nigella seeds – 1/2 tsp(optional)
Oil        2 tsp
Salt    to taste
Sugar    2 tsp
Butter | Ghee   to make kulchas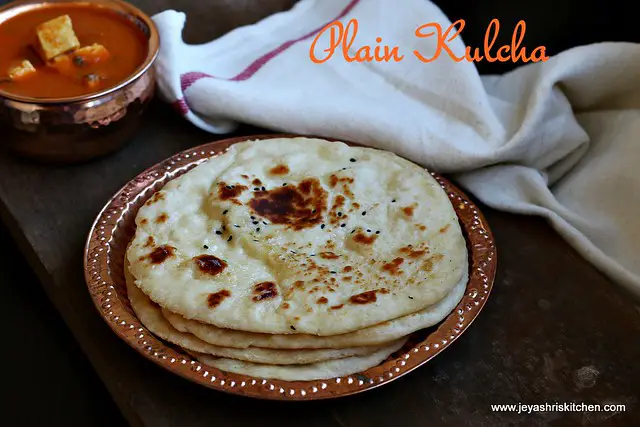 Method:
In  a wide bowl add the flour, baking soda and baking powder. Sift the flour for even mixing.
Add the yogurt, warm milk,sugar, salt and oil. Make this into a smooth pliable dough. Add little water if needed.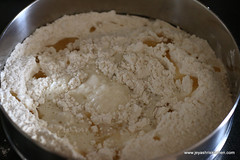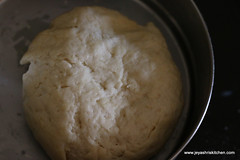 Cover it with a clean damp cloth and keep it untouched for 2-3 hours. The original recipe it says, even  we can keep this for 5-6 hours. The dough must be fermented after the resting time.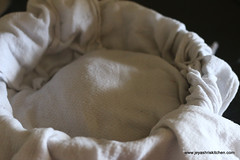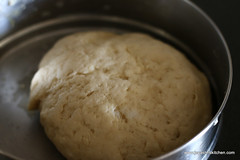 Divide the dough into 6 equal parts. Take one portion and dust with flour and roll it into a round or elongated shape. If adding kalonji seeds, sprinkle little on the top and just roll gently ,so that it will get into the rolled kulcha.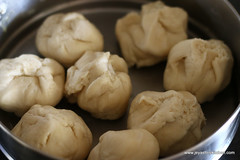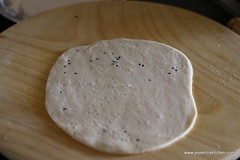 Heat a tawa and when it is hot, put the rolled kulcha on it and cook on both side in a medium flame until golden brown spots appear.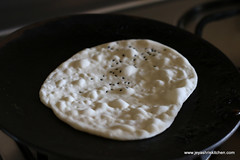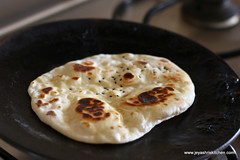 Brush with ghee or butter . Repeat the same process for the rest of the dough.
Serve hot with any gravy of your choice.
Generally Kulcha is served with