Pizza flavored parathas, the thought just flashed me when i was cleaning my freezer. I saw some sun dried tomatoes lying in my freezer and was thinking to make some savory buns using that. Then suddenly this idea of making pizza flavored parathas flashed me and tried it the next day. It turned out quite well and i am sure kids will love this for sure. For a change from regular parathas, you can give this for kids lunch box. Somehow i felt while writing this Sour cream dip will pair with this paratha very well.
Ingredients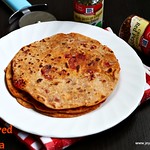 Preparation Time
: 10
 mins
|
Cooking Time
:15 mins |  
Yields: 4 parathas
     Whole wheat flour  1 cup
     Pasta sauce    2 tblsp
     Salt    to taste
     Italian seasoning   1 tsp
     Red chilli flakes   to taste
     Sun dried tomato     2 tblsp  finely chopped (optional)
     Oil | Olive oil      2 tsp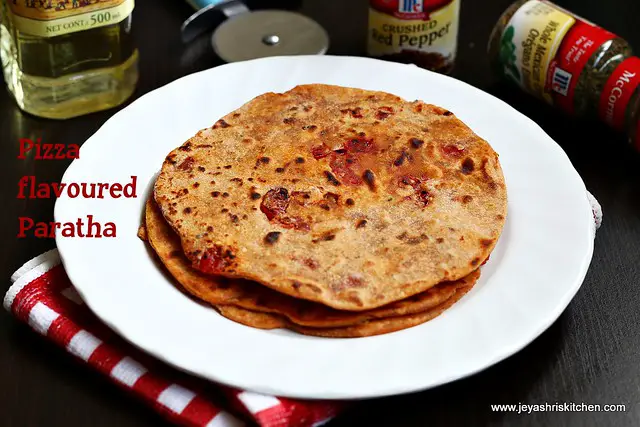 Method:
Combine all the ingredients except oil in a wide bowl. Knead into a soft pliable dough adding water as required.
Add little oil and grease the dough and keep it covered for 10 minutes.
Divide the dough into equal balls and start rolling them into disks to make parathas.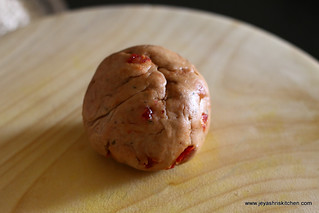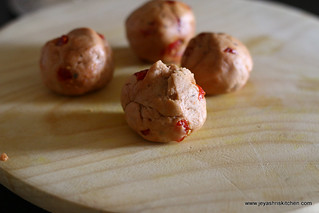 Heat the griddle and cook the parathas on both sides . Smear little oil while cooking.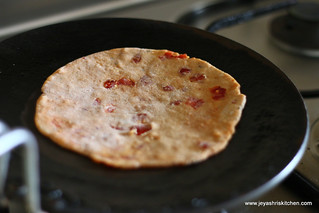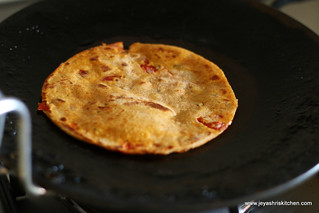 Repeat the same process for the rest of the dough.
Serve the parathas as it as  or you can have with sour cream dip.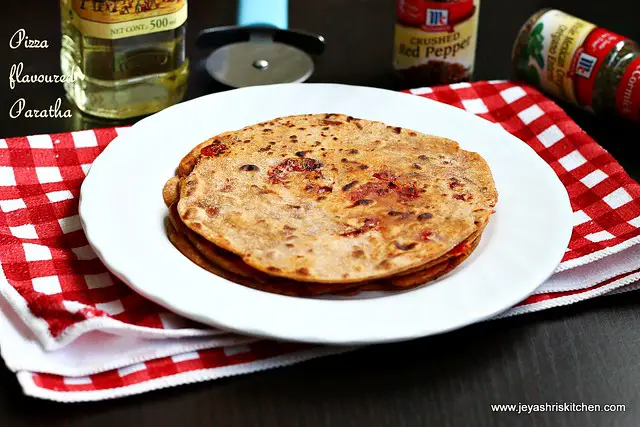 Notes:
Sundried tomatoes are purely optional. As it has slightly sweetish taste, if adding it, add little extra chili flakes.
You can add little chopped basil leaves if you want.