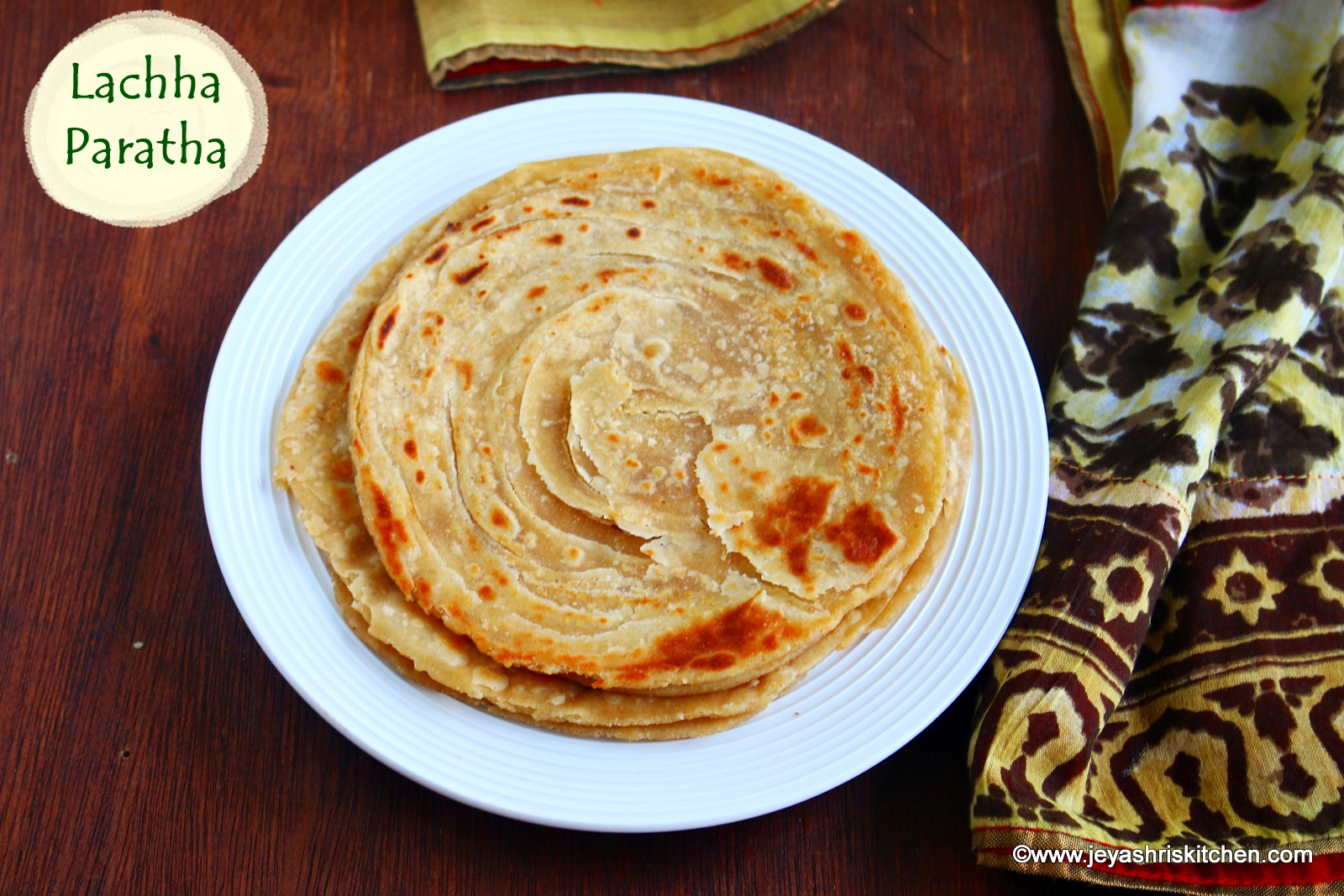 Lachha paratha, a popular layered Indian flat bread recipe, with detailed step by step pictures and video of how to make lachha paratha.
Lachha paratha is the one which i wanted to try for a long time, it finally worked out during the long weekend last week. Lachha paratha turned out flaky and we enjoyed with Palak kofta Gravy.  During our childhood days, we used to eat the Kerala Malabar Parrota in a friend's place and we too help her mom in making the parrota. In that same way i have tried this Lachha paratha and let me share the recipe of Lachha Paratha.
Also check out my other popular Indian flat bread recipes.
In a wide bowl add 1 cup of  flour and little salt and knead the dough with water. 
Make it into a pliable soft dough. 
Add few drops of oil.
Keep it covered and set aside for 10 minutes .

After that divide the dough into 5 equal parts.

Dust the dough in dry atta.  
Roll it into a big thin round chapathi.
Drizzle some ghee on the top and spread it well.
Spread little dry atta on the top.

Pleat the paratha.
Gently roll the pleated ones.
Tuck the edges inside.
Dust this in dry atta.

Gently roll the parathas into a slightly thicker one.

Place it in a hot tawa.
Cook on both sides.
Drizzle oil. 

Repeat this for the rest.
Lachha parathas are ready to serve.
Serve hot with any Paneer dish or any other side dish of your choice.