When i posted the recipe of POORI MASALA | POORI KIZHANGU, few readers were asking to post the recipe of how to make poori too. Though i make it twice a month, but never had a chance to click the making of Poori as either it would  be on weekends or on a weekday morning breakfast. Finally i made poori for kids snack , after they come from school, generally they eat meals as they normally take some tiffin like idli, paratha, chapathi or bread for lunch. When i made this around 3 pm suddenly i thought i would click poori so that it will be useful for readers too. So in a hurry i clicked and posting the recipe now.
check out my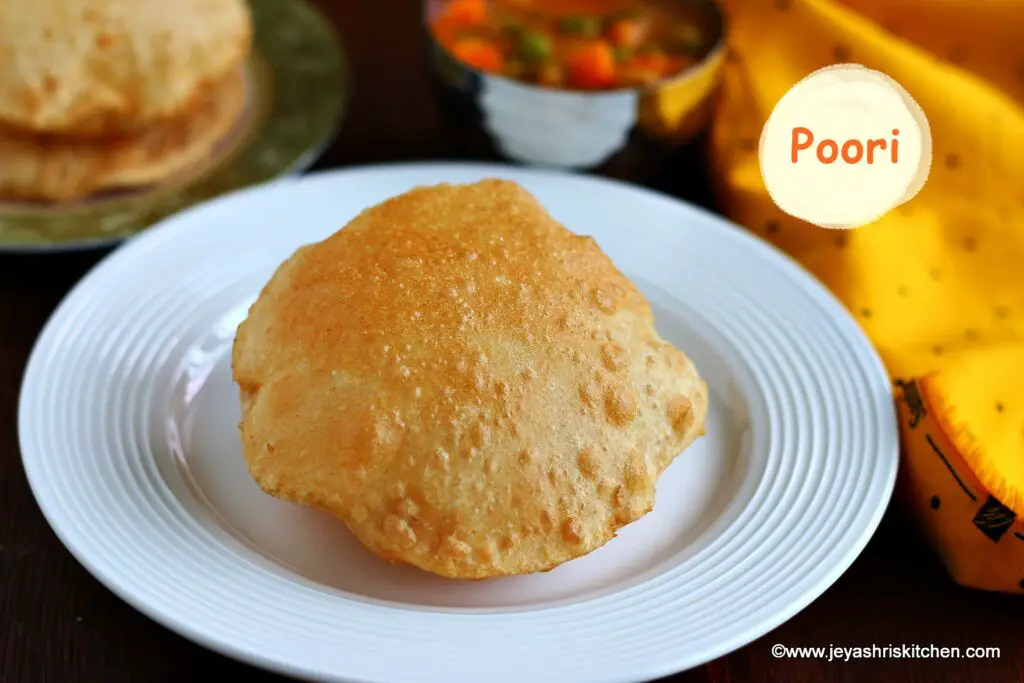 Scroll down to note down the tips as how to make poori in advance if you have guests coming to home.
Poori recipe
  Preparation Time : 10 mins | Cooking Time : 15 Mins |Serves: 8 pooris
     Whole wheat flour| atta  1 cup
      Salt   to taste
      Sugar  1/4 tsp
      Sooji | rava  1 tsp
      Water  to knead the dough
      Oil  for deep frying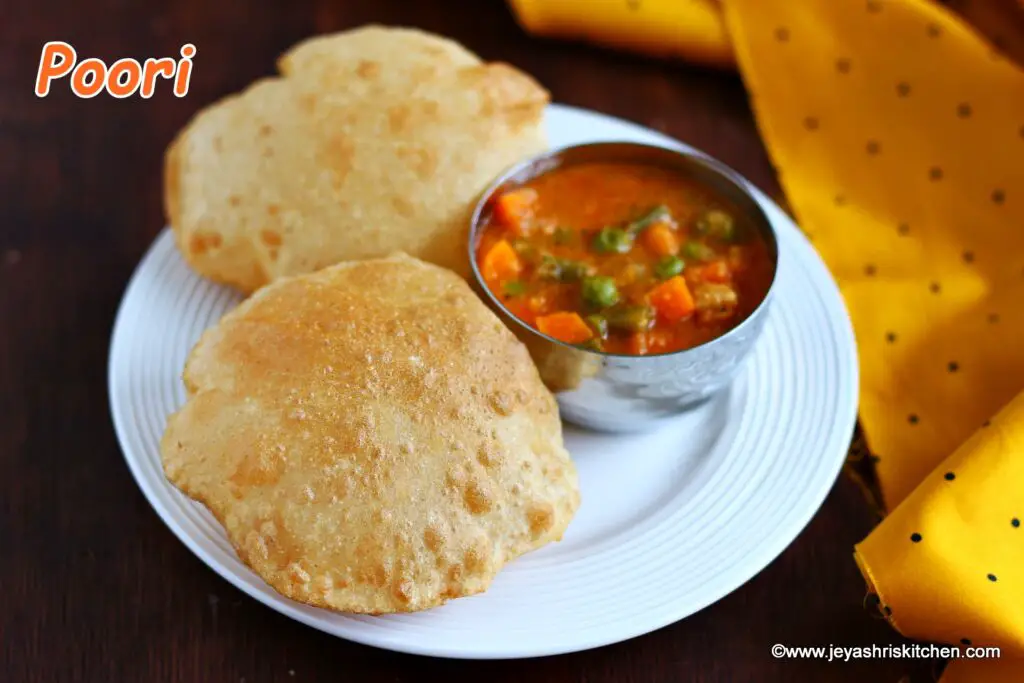 Method with step wise pictures:
In a wide bowl add the whole wheat flour, salt, sugar,sooji (if adding) and slowly add water to this and make this into a stiff dough. Ensure that it should not have cracks.
Do not make the dough very tight else while rolling it will not come smooth. Do not make it too soft else it will absorb oil too.
Divide this into equal sized small balls.

Heat the oil for deep frying.
Dip one end of the dough ball into the oil and start rolling the pooris.
Dusting in flour makes the oil spoil soon. You end up getting lot of residue.
Do not roll the pooris too thin of too thick. Roll into medium thick.

When the oil is hot, carefully drop this into the oil and deep fry on both sides.

Using a jolted ladle take out the puffed poori draining the excess oil.
Always ensure that the oil is very hot. else pooris will not puff.
If the pooris while rolling has any hole in it it will not puff.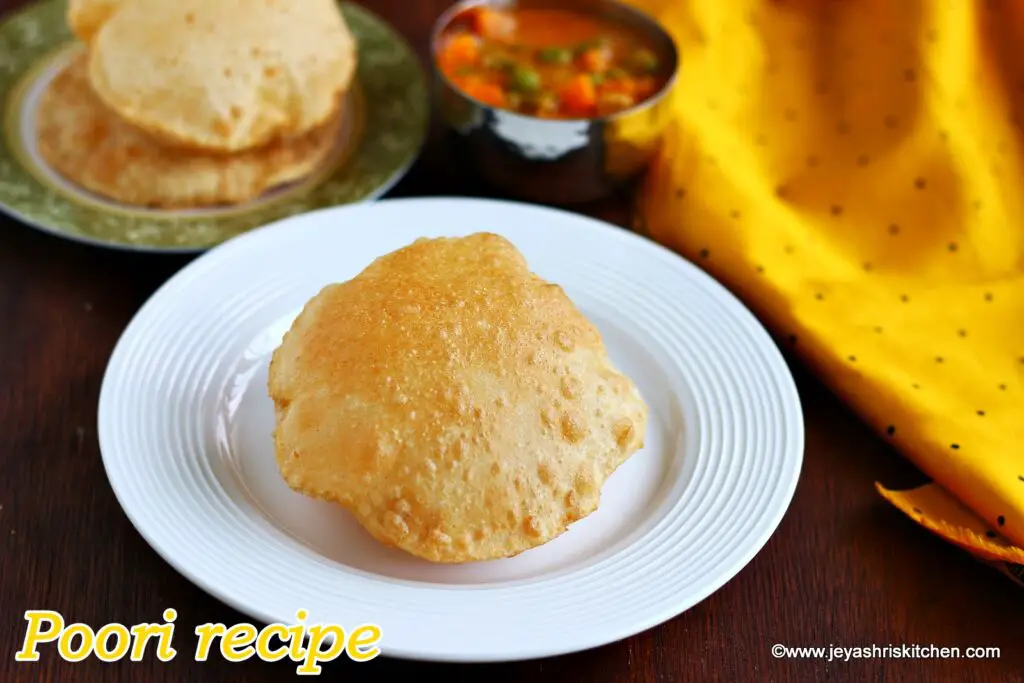 Notes for making pooris for guests
Generally i won't opt for making pooris when i have guests coming to my house for lunch or dinner. I always make Chapathis as i can make in advance and keep in a casserole. If i start make making pooris, i can not spend time with the guests and finally they also end up coming in the kitchen to help me out to roll the pooris. But i learnt this tip from a friend which i tried twice and it worked out very well.
Grease a wide plate with oil.
Roll the pooris as mentioned above . Place them on the greased plate . while placing do not keep it one above the other. they should not be over lapped.
Put a cling wrap on this and keep it in the refrigerator . this can be made 1- 2 hrs in advance.
Just when all are ready to eat, heat the oil and start frying the pooris.
You get fluffy soft pooris.