Mango season started in full swing. My first order from Ministry of Mangoz has arrived last week. the alphonso mangoes were very tasty and they are organic too. We are really enjoying the mangoes and side by side i am trying out some mango recipes too. Mango pudding i wanted to make last year itself but some how missed it out during the mango season. I made this 2 days back and we all really enjoyed this mango pudding. I made this with agar-agar as i wanted to make the  vegetarian version of mango pudding.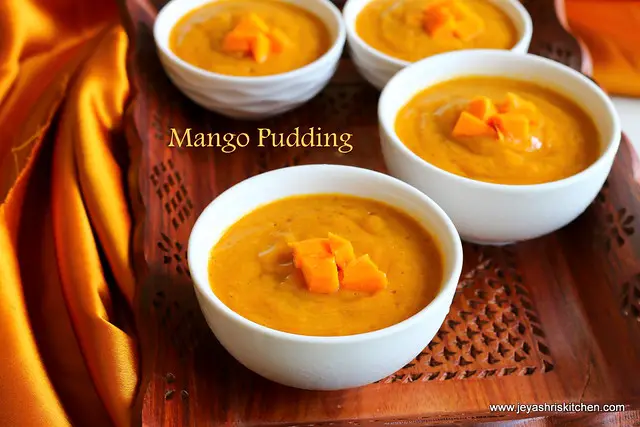 Method:
Peel the skin of the mangoes and slice them roughly.
In a blender add the mango slices, sugar and milk. Add sugar according to the sweetness of the mango. Mine was very sweet.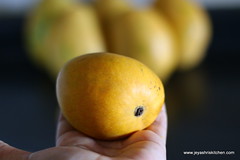 Add agar agar powder in half cup of water and keep in a low flame. It will get dissolved.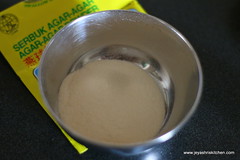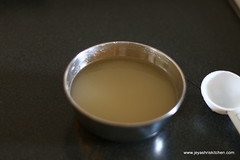 Grind the milk, mango and sugar into a fine paste.
When the agar agar mixture is warm add this to the mango milk mixture.
Mix well.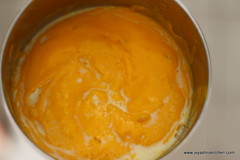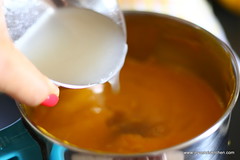 Pour them into bowls and cover this with a cling wrap.
Set this in the refrigerator for 3 hours.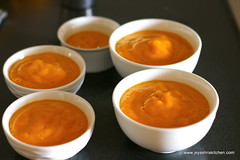 Serve them chilled . Garnish with mango slices before serving.
You can also add chocolate shavings for garnishing.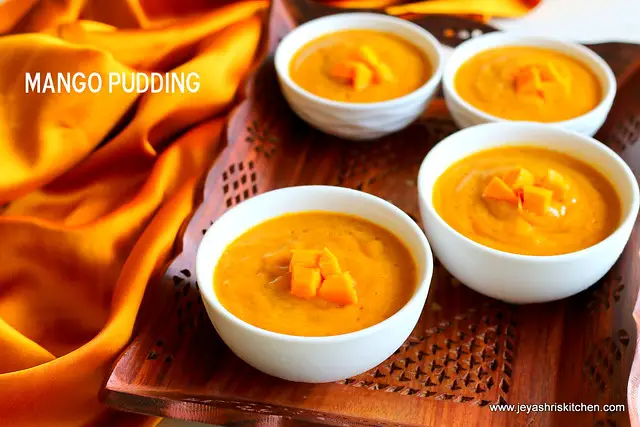 Note:
Always ensure that the agar agar powder is fully dissolved.
Else the pudding will not set.
Use rich colour mango to get nice yellow colour pudding.
You can add fresh cream while grinding the mango pulp to get a rich texture.