Vadu mangai or maavadu , generally we get in summer season and i remember accompanying my mom to the central market in my town, to buy the tender mangoes . We make pickle out this vadu mangai . My mom always buy this vadu manga in bulk (10 padi) and she makes pickle in big jars and share with my athais who are all big fan of vadu manga pickle. Though i am not a big fan of maavadu i enjoy seeing this procedure of making maavadu. I love the maavadu water very much, a perfect combo for 
Curd rice.
Make this easy maavadu pickle this summer and enjoy them with curd rice.
Ingredients
  Preparation Time
: 20
 mins
|
Cooking Time
: Nil |
  Yields
: 2 cups
     Raw tender mango | Maavadu  1 Cup
     Castor oil      1/2 tsp
     Rock Salt  3/4 tsp
     Mustard seeds  1/4 tsp
     Red Chilli  10
     Asafoetida  1/4 tsp
     Red chilli powder  1/4 tsp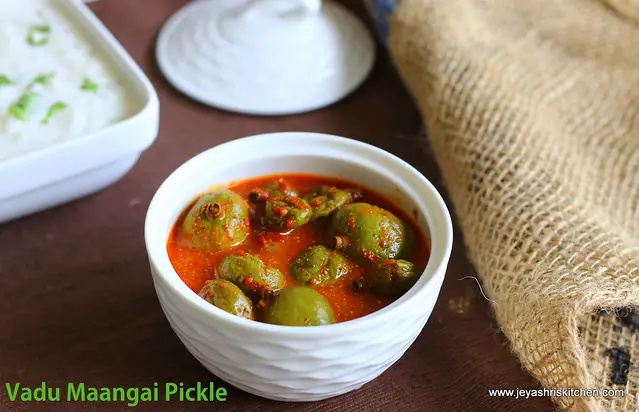 Method:
Select small tender mangoes from the market and wash them in water nicely. Wash it few times to get rid of the dirt in the mangoes and pat dry them well.
Ensure that no water is there, else fungus will form after the pickle is made. My mom puts the wiped mangoes under the sunlight for half an hour.inside the home near the window. I also did the same.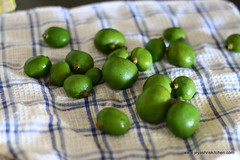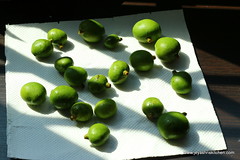 Take the mangoes and put them in a clean dry bowl and add castor oil to this and rub the mangoes with oil , and ensure all the mangoes are coated well with oil.
The addition of castor oil is to reduce the heat caused by mangoes.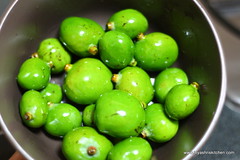 Grind the red chilli, mustard, rock salt, red chilli powder and asafoetida into a fine paste. You can add little water while grinding.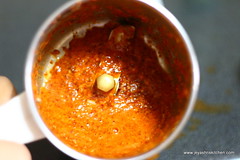 Add this to the mangoes and mix well with a clean dry spoon.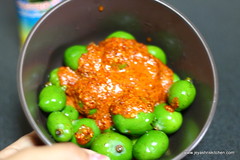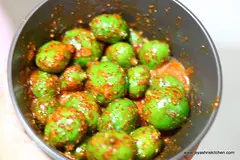 Keep this covered and put in a dry place for a week.
Everyday morning mix the mangoes well . Do not worry if the water is less. It will ooze out water in a week's time.
And the mangoes will start shrinking too.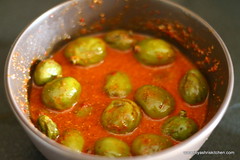 After 10 days transfer it to a clean dry bottle and put it in the refrigerator.
If handled well, maavadu will stay good even for a year.
Generally , we don't store this in the refrigerator. Even outside in a porcelain jar this will stay good.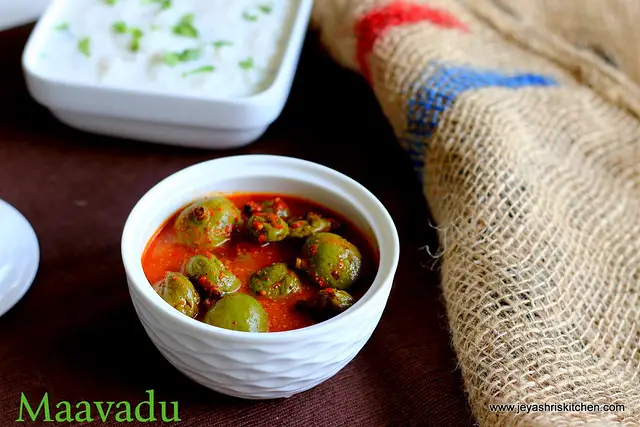 Note:
Always add clean water for grinding the ingredients. Do not use normal tap water. Use drinking water.
Keep the pickle in a clean dry container. even if little water is there , the pickle will be spoiled.
Use dry spoon to take out the maavadu, everytime.