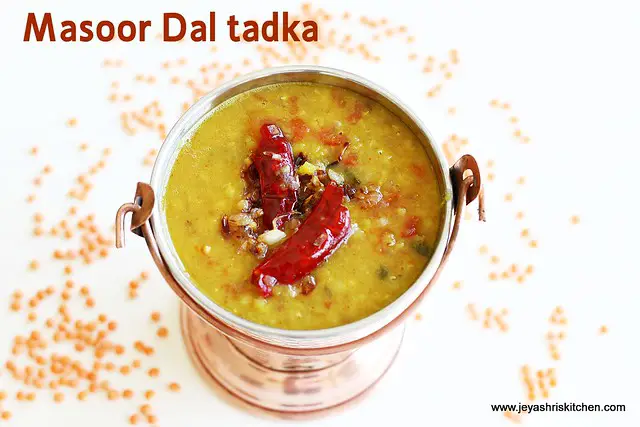 Whenever i made dal at home, though everyone say it is good, i somehow feel it is not like the one we have in restaurants. Since i am not satisfactory, i haven't posted the dal tadka recipe so far. I had a pack of Masoor dal which i bought from Delhi during our visit in March. When i was casually talking to a friend few days back over phone, i told her i have a pack of Masoor dal and wanted to make a dal tadka. She immediately gave me the recipe. She learnt that recipe of dal from her aunty and she told it will be very nice. When i made it it tasted so awesome and it was like the one which we eat in restaurants. finally i got the perfect taste and i thought i should share this with you all. This can be made with yellow moong dal too.
Ingredients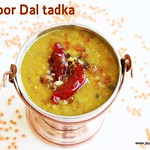 Preparation Time
: 10
 mins
|
Cooking Time
:20 mins |
  Serves
: 2-3
Massor dal | Yellow moong dal   1/2 cup
Tomato     1
Ginger grated  1 tsp
Onion     1
Garlic      3 pods
Red chilly powder  1/4 tsp
Green Chilly     1
Cumin powder   1/4 tsp
Kasoori methi     a pinch
Ghee | Butter      2 tsp
Salt        As needed
Turmeric powder    1/4 tsp
Red chilly    1
Lemon Juice   1 tsp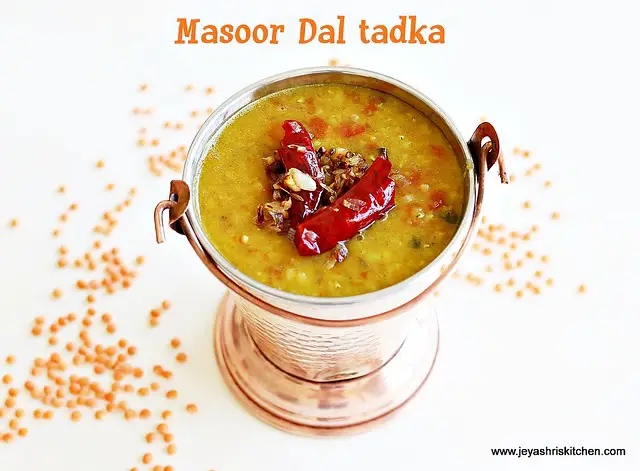 Method:
Chop the tomato into small cubes . Wash the dal and pressure cook this with turmeric powder and grated ginger.
Pressure cook till 4-5 whistles.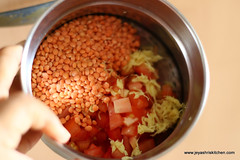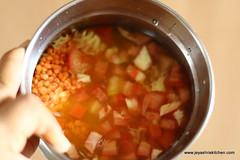 Mash the dal nicely once it is cooked.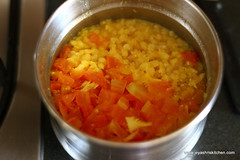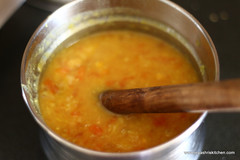 Chop the onions, garlic and green chilly very finely.
In a pan add the ghee |butter and and saute the onions, garlic,redchilly and green chilly in a very low flame.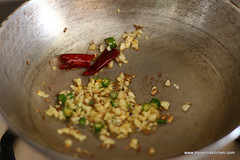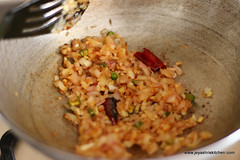 While it is roasting , in a separate pan add the cooked dal and add the red chilli powder, salt and cumin powder.
Let this boil for few minutes. Add the onion garlic tadka to the dal and switch off the flame.
Cover this and with a lid and let the flavours get infused into it. After 2 minutes open the cover and squeeze few drops of lemon juice and kasoori methi. Mix well.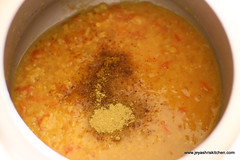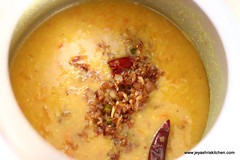 Dal tadka is ready to serve. Serve with hot rotis or jeera rice.