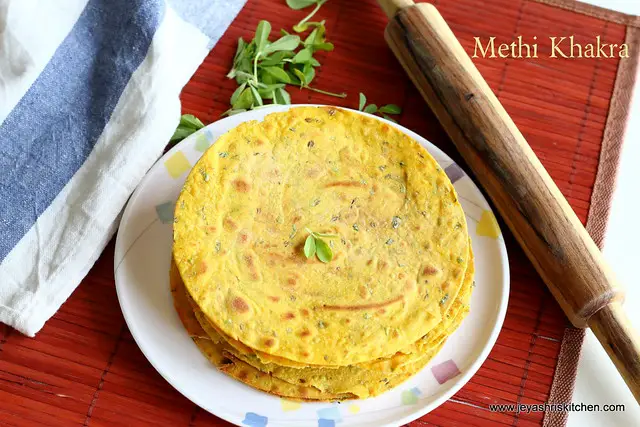 Khakhra | khakra is a crispy flat bread , originally a Gujarathi savoury snack. Few years back, when we are travelling to Delhi from Chennai, in train, i saw few people eating this khakras for breakfast. That was the first time i was introduced to this snack. Later i tasted it few times but never attempted at home.
Last week one of my friend posted a picture of khakra in facebook and i had a fresh bunch of methi leaves at home too. So i wanted to try out this khakras and clarified few doubts with my friend. It was so easy to make at home and quite healthy as it is made with Wheat flour. It is bit time consuming but very much worth the effort. Try out this super healthy and
easy tea time snack – Methi Khakra.
Even if you are travelling you can make this and take as this will stay good for a week.
Ingredients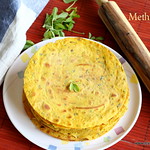 Preparation Time
: 20
 mins
|
Cooking Time
:20 Mins|
  Yields
: 7
    Whole wheat flour  1/2 Cup
    Fresh Methi leaves   2 Tblsp*
    Red Chilli powder   1/4 tsp
    Ajwain | omam   a pinch
   Turmeric powder   1/4 tsp
   Cumin seeds|Jeera  a pinch
    Oil   1 tblsp
   Salt  as needed
*You can add kasoori methi too.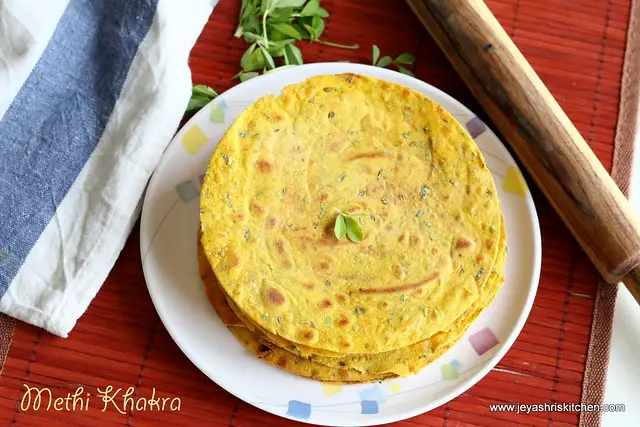 Add all ingredients in a wide bowl and add little water to make it into a stiff yet pliable dough.
Keep it covered for 15 minutes.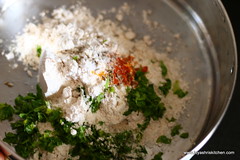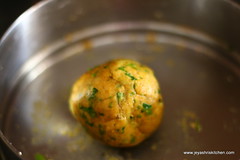 Make the dough into equal sized balls.
Dust with flour and roll the ball into a very thin roti. The rolling should be very very thin as a paper.
Dust with flour when needed.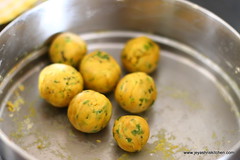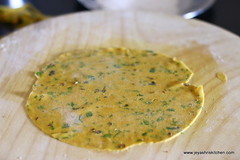 Heat the tawa and place the roti on the tawa.
Keep the flame low. When bubbles start coming up, using a potato masher or a clean cloth press the roti nicely, without allowing the air bubbles to pop up.
Do this on both sides. ensure that the flame is low. So that you get crispy khakras.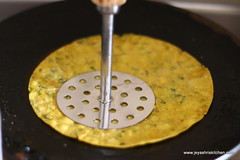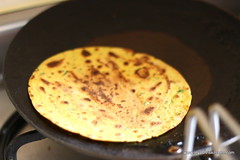 Cool them completely and store them in air tight containers. This will stay crisp for many days. Mine got over in a week.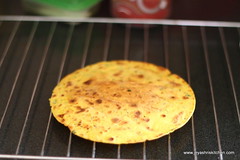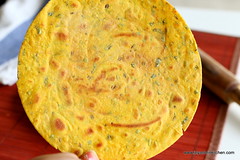 Enjoy crispy khakras with hot tea of can have with any subzi for breakfast too.
Always handle this with clean dry hands.
Ensure that the flame is kept low while cooking.
Also the rolled roti should be very thin.