Lassi , whether it is sweet or salt, is the most healthy and welcoming drink all time. I have already posted the recipe of  masala chaas here . When i posted vazhaithandu mor i have this idea in mind. . This cucumber lassi with millet is a very healthy one and quite filling too. I made this kuthiraivali | Barnyard millet. You can try with varagu, thinai or samai too. even can make with Oats too. Try this millet cucumber lassi and stay hydrated this summer.
Millet Cucumber Lassi
  Preparation Time : 5 mins | Cooking Time : 10 Mins |Serves: 2
     Yogurt| curd   1/2 cup
     Green chili    a small piece
     Cucumber     1/2 
     Kuthiraivaali rice     2 tblsp
     Salt     to taste
     Water      1and 1/2 cup
     Cumin seeds     1/ tsp (crushed)
     Jeera powder      1/4 tsp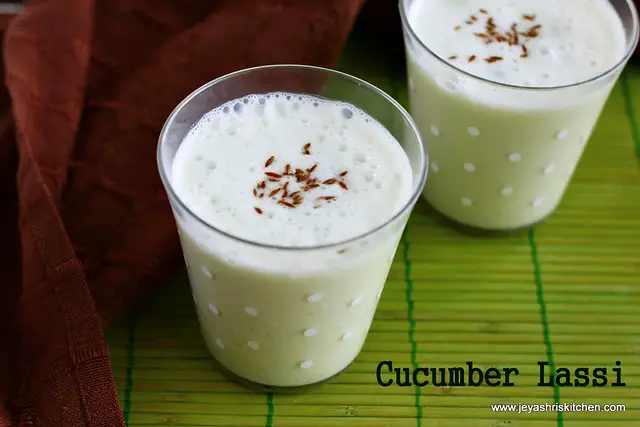 Method:
In a pan add the kuthiraivaali millet and 1/2 cup of water. Cook this in a low flame till the rice becomes soft. You can use any millet of your choice.

Allow this to cool . Peel the cucumber and chop them roughly. In a mixer grind the cooked millet, chopped cucumber, yogurt, salt, ginger,cumin powder and salt.
Add water to this as it will be thick. If needed add ice cubes to this.

Cucumber lassi is ready to serve. Add crushed jeera on the top while serving.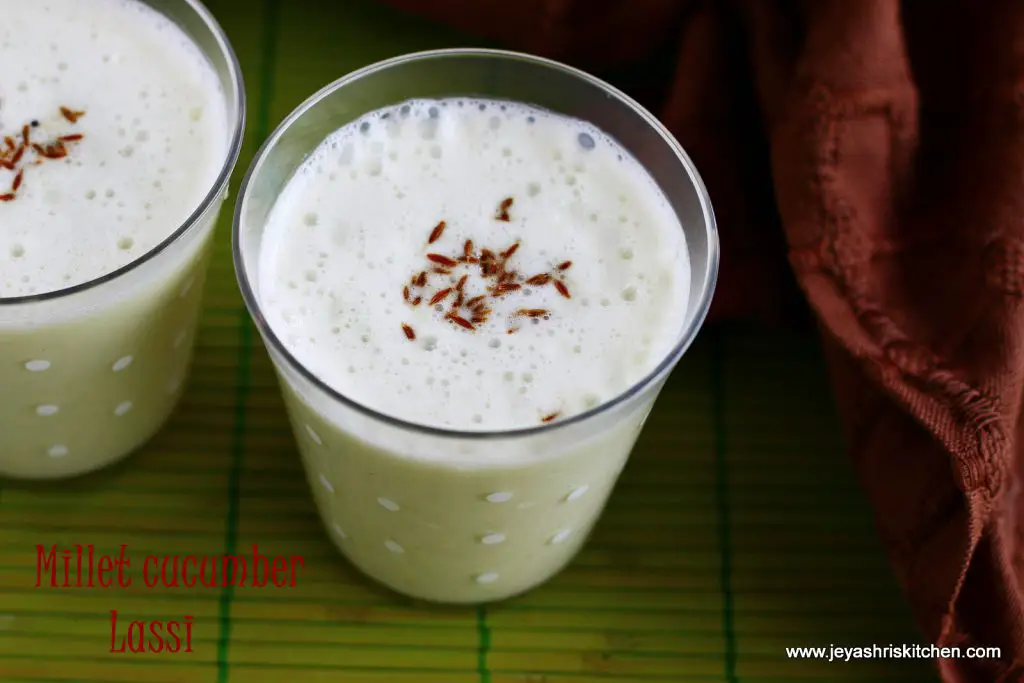 Notes:
You can add a small piece of ginger while grinding.
You can add a pinch of chaat masala to this while serving.
You can make this with any millet too.